Some Thoughts with … E.J. Doble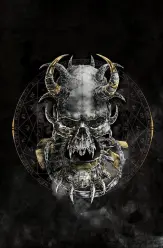 E.J. Doble
E.J. Doble is 20 years old from Bath, UK. He is a self-published author, whose first novel, THE FANGS OF WAR, was released in January 2022. He is a part-time swim teacher, and painter.
When not writing, he is most often found drinking excess amounts of coffee and tending to a variety houseplants with odd and entirely pointless names.
Welcome everybody again to this section, where our beloved authors take time to answer some questions. Today we are accompanied by E.J. Doble, a young indie author from Bath, the writer behind The Fangs of War and the soon-to-be-released The Crescent Moon.
Let's dive in!
1.-What made you decide to go for the self-publishing route?
Self-published was not my first choice: the Fangs of War was in the inbox of nearly 20 agents when it was first written, but after several setbacks, I opted for the self-publishing route and did so because I genuinely believed in the book and its potential – the first time I'd ever seriously felt that way about my writing. And looking back, thinking of the creative flexibility and the fantastic indie community I've discovered, I'm very happy with my choice.
2.- Which aspects of writing do you find more difficult to deal with?
The part I find most difficult about writing is definitely the fight scenes: making them unique, believable, and appropriate to the character. Every character in the Fangs of War has their own «style» in my mind, and as the action picks up in the sequel those differences I hope will become very apparent.
3.- The Fangs of War was your first book, a Grimdark fantasy story. What made you choose that concrete genre?
I've always liked fantasy that doesn't shy away from its brutality. I didn't want to write a fantasy book that was all heroes and whimsy with a clear protagonist and goal: I wanted a book that was a reflection of human callousness and venom, with all the sweary, bloody, corrupted bits in there too. That and it's the genre I read most widely (looking at you, Joe Abercrombie!).
4.- About the Crescent Moon, I think it feels at some points closer to an essay of philosophy than to a novel, what would you say about that?
I wanted the Crescent Moon to be a reflection of my philosophies and experiences throughout my life so far, but in a way that wasn't overly wordy and difficult to understand. A fiction book seemed the natural best way to do that – that, and it was very fun to write.
5.- What made you choose an Arabic environment for the Crescent Moon?
The choice of a desert/Arabic environment was both a personal interest – I've never written a desert setting before – and also a homage to the great thinkers of history: against eurocentric expressions of human philosophy, the ancient Arabian societies had some of the greatest thinkers we know of, and the book was an acknowledgement of that in a way.
6.- We have revealed the meaning of My'ala name quite early, why?
My'ala was meant to be a person like any other: a young girl asking lots of questions about the world around her, who liked nature and family and doing good for others. The point was she wasn't anyone special – what made her special was who she became.
7.- Writing such a unique book as The Crescent Mook might not have been easy, could you tell us about the process of working on it?
Planning the Crescent Moon centred almost entirely on the main question of the book: «what's the meaning of life?» From there, I looked at different human emotions, and how they fitted into this bigger picture of life's purpose. And also then, how they conflicted with each other, embodied in each of the characters in the book to create a plot. All that came after that, was to write it and decide what I wanted the answer to be.
8.- What can we expect from E. J. Doble in the future?
I have plans to see out the Blood and Steel Saga over the next few years, and complete the philosophical novella Trilogy over the next 24 months. After that I'm hoping to dive into a few other genres as well, including horror and dystopian sci-fi – so stay tuned for that!
---
By my side, I just want to thank E.J. Doble for offering me an ARC copy of The Crescent Moon, and for taking the time to answer these questions.