Some Thoughts with ... James L. Dulin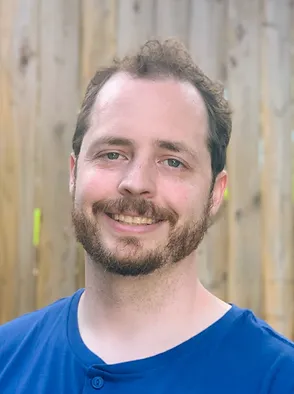 James L. Dulin
James is a nerd with a head full of stories and limited time to put them on the page.
He grew up in Grand Rapids, MI, spending an excessive amount of time at a local community theater where he developed his affinity for storytelling. This affinity grew into a deep admiration for language and spoken word poetry while studying mathematics and education at the University of Michigan. A few hundred mediocre poems and lackluster performances later, he decided his dream of writing a novel might not be as ridiculous as he once thought. He firmly believes that art—even silly books about magic, or maybe especially silly books about magic—has the ability to tell stories that sink beneath the surface.
Welcome to another post on my favourite section of the web, talking with authors. Today we are accompanied by James L. Dulin, author of No Heart for a Thief, the first book in the Malitu trilogy.
Let's dive in!
1.- What made you choose self-publishing?
I tried querying an agent off and on for a year. Some requested the manuscript, but most didn't respond. Agents receive hundreds of queries a week, if not a day.
I would pause and edit my query letter or my manuscript, but it got to the point where I was anxious about writing. The thing that brought me so much joy started to sour. So, I thought about what I wanted from this. I wanted to share my stories and enjoy writing. The day I decided to publish my work, that burden I placed on my shoulders vanished.
Despite the stigma self-publishing can have, I am so happy I made this decision. It offered me creative freedom over my book and introduced me to an amazing community.
2.- What inspired the world of Ennea?
Trying to not get too far into the weeds, because I remember how the world unfolded almost step by step, my inspiration typically begins with a small idea that snowballs as I daydream about it. No Heart for a Thief started with the magic system. I am drawn to the idea of sin eaters, beings who can siphon sin or trauma from others, which made me think about a magic system in which some users could steal the magic from others by siphoning away a piece of their spirit for a time. Thus, the world and its magic were entangled with spirits.
The spiritual history of Ennea predated everything else about the story, which then informed the culture of Enneans and their dedication to the land. It provided a deep well of potential stories within the world about the spirits and the dancers who wielded their powers.
I also wanted to tell a story about the consequences of colonialism for the everyday people who face it. Ennea needed a rich history that could be stripped away from the people. They became people who were healing from their own internal conflicts, and that became the access point for the Gousht.
Each new piece of the story led to a new discovery about the world.
3.- The Gousht are interesting antagonists. From where did you draw inspiration to write them?
The Gousht represent the systems of white supremacy and colonialism to me. They are people who have been indoctrinated to value power over others above all else. Whatever tools they have at their disposal to gain that power, be it religion, slavery, indoctrination, or violence, they will use.
People who are looking for a relatable villain with complex morals and justifiable reasons for their actions aren't going to find that in the Gousht. I have other characters that serve as antagonists—not villains—who better fit that role, but the Gousht are the system that our characters are trying to survive. Enneans don't have the time or the luxury to think about the complex moral reasons why the Gousht soldiers and priests are oppressing and killing them. They are simply trying to survive. Being that No Heart for a Thief is told from the perspective of Enneans, readers aren't going to find much sympathy for the Gousht on the page.
4.- How does exactly the Song work?
The Song may be a difficult magic system for fans of hard magic systems. There are rules that bind The Song and the dancers who use The Song, but there is some intended ambiguity. Enneans view The Song as a natural spiritual part of their world. They don't analyze it like a science. Instead, they try to understand it through self-reflection and connection to the world around them. This softer magic system allows for greater understanding to be discovered along the way as dancers learn more about their personal connection to the source of their magic.
It's also important to realize that most dancers have been killed in the invasion or taken to work in the mines. Young dancers don't have people to teach them how to use their abilities, and are still learning what they are capable of.
In more concrete terms, The Song is the manifestation of the spiritual plane slipping into the physical plane. Only Enneans who were born with a piece of one of the Great Spirits, dancers, can hear The Song, and even then, they only hear the reflection of the Great Spirit they carry, their spirit ancestor. Dancers can open their link to the spiritual plane to call on the abilities of their spirit ancestor to manipulate the physical world.
Dancers are limited to the natural workings of the elements they manipulate. For instance, shadow dancers can gather shadows to cloak themselves in darkness, but they are still shadows. The shadows cannot physically affect the world around them.
5.- No Heart for a Thief features a dual-style narrator (1st and 3rd person combined). What challenges appeared from writing it?
Oh, if you only knew how complicated the narration was before. I started writing No Heart for a Thief with "voicey" footnotes, interjecting pithy remarks about the world, and translating the partial language I made up for the Gousht. Eventually, I realized that didn't work and had to simplify. No more footnotes and no more made-up language.
As far as the difficulty with dual narrators, I wanted the timelines to be reflective of one another but not redundant. Finding that balance is difficult because preferences vary based on the reader, but I found a balance that suited me.
The other obstacle, which readers will decide how well I met the challenge, is transitioning into the past storyline as smoothly as I could. Much like multiple POVs, sometimes readers want to stay with one storyline when the author is ready to move to another. I hope readers come to appreciate how each timeline improves the other.
6.- On the whole process of writing and publishing, which part would you say was the most difficult?
I am not naturally predisposed to selling myself. It makes me self-conscious and anxious, but as an author, especially a self-published author, you have to sell yourself as much as your books. I have done my best to build my presence online in a manner that feels natural to me. Inauthentic connection makes me uneasy, so I focus on the relationships I can build with people I genuinely enjoy. So far, I have found ways to reach people by being myself. Communities like the Indie Accords Discord have helped me find my footing.
7.- What can we expect from James L. Dulin in the future?
No Heart for a Thief is the first book in a trilogy. I plan to release Book 2 in Fall 2023 and Book 3 before the end of 2024. Book 2 is in the editing stages as we speak, and I have a detailed plan for Book 3.
After that, I have several ideas bouncing around in my head, but I'm not sure which to pursue. It will probably depend on the reception of Malitu, because I have an idea for an offshoot series that explores the same world. However, I also have been toying around with an idea for a more traditionally epic fantasy series that I'm really excited about. Either way, I plan to be putting out books for years to come.