Some Thoughts with … Steven Raaymakers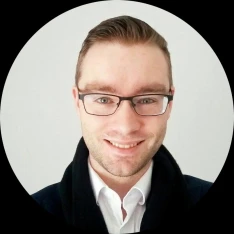 Steven Raaymakers
Steven Raaymakers is a fantasy author from New Zealand. He writes character-driven stories with unique magic systems.
A lawyer by trade, Steven reads and writes all day. In his spare time, he plays story-driven games, listens to melodic death metal, and reads a ton of books from every genre.
Welcome to my favourite section of the blog, interviews with the authors. Today, our guest is Steven Raaymakers, author of the Aria of Steel trilogy, which you can get now as a hardcover omnibus.
Let's dive in!
1.-What made you decide to go for the self-publishing process?
I chose self-publishing over traditional publishing for a few reasons. First and foremost was the complete creative control over cover art and internal formatting. I am painting the covers for my next book while Reffelia does the internal sketches. I love being able to collaborate with indie artists like that.
2.-After writing three books, which parts of the creative process do you find more challenging?
The toughest part of writing is writing. As a solicitor, my day is very busy, so I have to find quiet moments to sit down and write throughout the week. I often take notes on my phone during the day and then merge them into my stories in the evening or on the weekend.
3.-Writing a full set of three books, have you felt writing becoming easier?
Writing has become easier in a few ways since my first trilogy. First off, I can outline much better. I have a greater understanding of character arcs and story beats, which I now hammer out in the outline. Also, I know I can write a damn good story that gets very positive reader reviews, so that confidence is great.
4.- Sentient weapons are kinda rare in fantasy, from where did you draw the inspiration for Ultio? (I think I only remember two: Rhaast in League of Legends and Bloodnight in Warbreaker?
I have always enjoyed sentient weapons, likely due to some movie or video-game I experienced as a child. My first notes for this story were written in 2016, so who knows? I do seem to recall that there is a sentient blade buried somewhere in the Silmarillion as well.
5.- Warchildren are a central point to the plot in Aria of Steel, how a person becomes one?
Warchildren are created through traumatic experiences. This is influenced directly by the very real trauma that innocents suffer in times of war, such as the current events in the Ukraine.
6.- After writing a full trilogy, which book would you say was the most difficult to write?
The last book was the most difficult. The pressure to tie up all the loose ends, to finish the story with a strong climax, and also to say goodbye to the characters I had created was all very tough. I am very happy with the end result
7.- What can we expect from Steven Raaymakers in the future?
My next project is made up of episodic short stories (like a TV show), which will be released in three or four volumes. It is 80% complete and I expect to release the entire series in late 2023. Stay tuned for SCARS OF MAGIC, a tale about a cursed wanderer in the post-magical-apocalyptic world of Verpace.
That's all for by my side. I want to thank Steven for answering all these questions and for his patience. I strongly recommend following him in his different socials, and stay tuned for a giveaway soon: