A Contract in Sol Forne (The Eighth Chant #2), by Élan Marché and Christopher Warman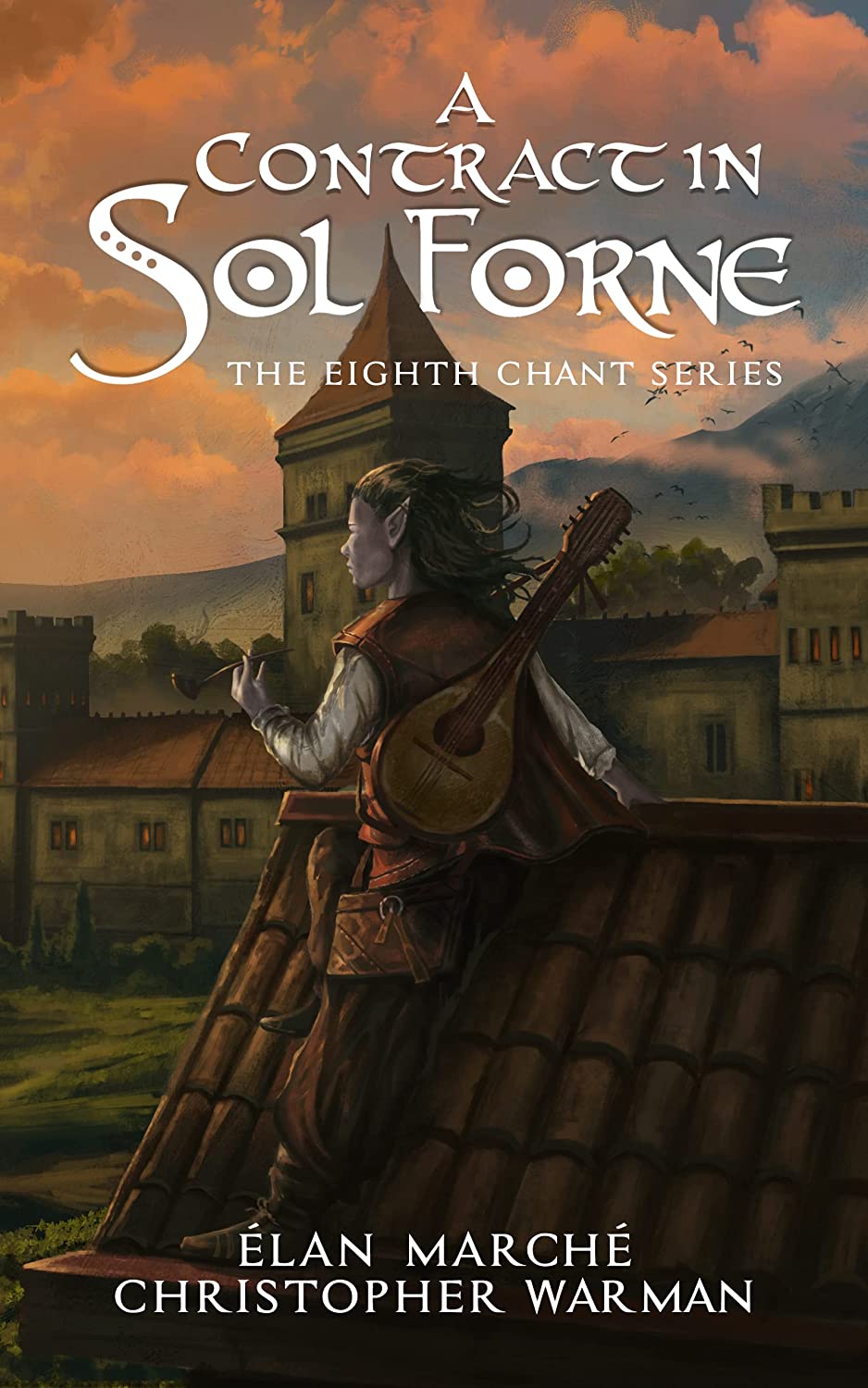 Synopsis:
A contained fantasy adventure featuring djinns, dangerous wishes, political factions, and militias.
A djinn.
A boy.
A terrible contract.
"I wouldn't have asked for that if I knew I could ask for anything."Vaelin is an ancient djinn on a quest to seek the artifact to which she is enslaved. Her centuries-long journey lands her in the southern port city-state of Sol Forne, where she is certain the artifact is held.
There, she meets Dorovan, a disaffected youth from a dissolved noble house. Though their initial connection is cursory, their bond becomes one that may endanger the entire Cycle of Nature.
My Review
(4.75 out of 5 )
A Contract in Sol Forne is the really loose sequel to Seasons of Albadone, by Élan Marché and Christopher Warman; going in a different route, being a full-length novel instead of the cycle of stories, exploring other zones of the world and improving over the first installment of the series. I want to start by saying that despite being the second book in the series, it can be read as a standalone, despite it will be much more enjoyable if you have previously read Seasons of Albadone, as there are some references to events of the first book.
The plot follows two different characters on this occasion. Vaelin, an ancient djinn with a secret past, and that has come to Sol Forne looking for a concrete object; as a djinn, sometimes she feels the necessity, the hunger of making a contract, which is a part of her nature. A strong female character, inventive and full of resources.
The second of our main characters will be Donovan, an idiot, and a dreamer, descendant of an extinct noble house. He lives in his own world, thinking that by being heroic he will one day recover the old glory of the house; and this kind of thought also masks that he's a twat and a horrible person.
The relationship that gets established between those two characters will be one of the main plot advancers, a quest that implies Vaelin trying to make Donovan a real hero, leading to certain strange situations where we can see the difference in how Vaelin and Donovan see the world, and how their moralities work differently.
Similar to Seasons of Albadone, the book has a nice mix of interesting characters, a compelling plot, an outstanding setting, and some dark touches that I personally love. We get to explore a different part of the world, being mostly centered on Sol Forne and the locations around, getting to know more of the history of the land and the different groups that fight for power; it feels a really organic built place, with several small details that together help to make this a really smooth world. Despite we can see how this book shares these details with Seasons, it is possible to appreciate how the Marché-Warman duo has grown as writers, improving the quality from the first book.
The pacing is well done, letting some rest scenes between action arcs, allowing you to take a breath. The book takes almost no time to start the action, but without going too hard in showing all the details that will be unveiled later. It is interesting to see the difference between the first chapters of each character, as they establish perfectly what we can expect from both of them, mashing them up together later, but coming back to this split several times till the end.
If you are looking for a book that feels like reading a quest, or you want some touch of darkness in your fantasy, I can definitely recommend you A Contract in Sol Forne. I enjoyed so much reading it (and I can extend this to the other book in the series), and I can't wait to read a third entry in The Eighth Chant series.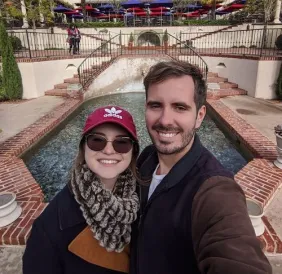 Élan Marché & Christopher Warman
Élan Marché & Christopher Warman live in Los Angeles, California. They are passionate about storytelling, cooking, film, and books.