A Touch of Light (The Ashes of Avarin #1), by Thiago Abdalla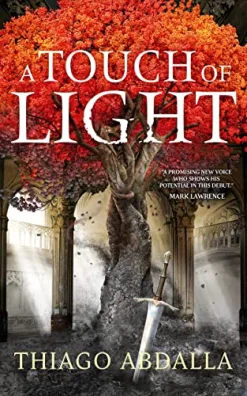 Synopsis:
The dead shall not be mourned or remembered, for death is the enemy and will only drive the Seraph away.
How far would you go to resurrect someone you love?
Would you change who you are to show you belong?
The world of Avarin is tearing itself apart. The Domain worships life, its leaders lead eternal lives and death is a shame that must not be mourned. But, for the clans to the south, death is all that keeps the Earth alive.
Adrian is a prince of one of the Domain nations. Church teaching says his grief is forbidden, but he will stop at nothing to return his loved ones to worthiness. Even if it means sacrificing his own.
Lynn is a rogue elite warrior hiding from her past. But now, an old enemy is rising, and running is no longer an option.
Nasha is a gifted hunter hiding a terrible secret. A lifelong outcast, she desperately fights for belonging in the Ronar, a proud southern clan. Yet a changing world threatens more than just her status in the community.
But now a terrifying foe creeps nearer, and the people of Avarin must fight to save it.
Before death comes for them all.
My Review (4.75 out of 5 )
A Touch of Light is the debut novel from Thiago Abdalla. And let me say something, he paints a great world, with a rich story that pulls you into it.
The plot is really intricate, but at the same time, I think Thiago's prose makes it easy to follow. Being a story told in 3 different POVs, one could think it could be confusing, but contrary to that belief, he made an excellent work to use it as a central tool for worldbuilding.
Making him the phrase «show, don't tell», we slowly discover Avarin, the world, the religion, the politics, and all avoiding info-dumping, something that feels really difficult when introducing a world in a first novel. There's a small detail that I also loved, which is using epigraphs at the start of each chapter as a way to give small spoons of information.
About the characters, three are really interesting, but for me probably the one I empathized with more was Lynn, as all the Sentinels aspects are really mysterious and add another layer of flavour to the novel.
Talking more about the plot, the ways life and death are intrinsically treated as part of the central theme while being mixed with politics and the conflict between different domains is simply brilliant. Loved each moment where they were treated.
In summary, I think A Touch of Light is an absolute delight for whoever enjoys epic fantasy, and a really solid debut from Thiago Abdalla. Can't wait to see more of this author.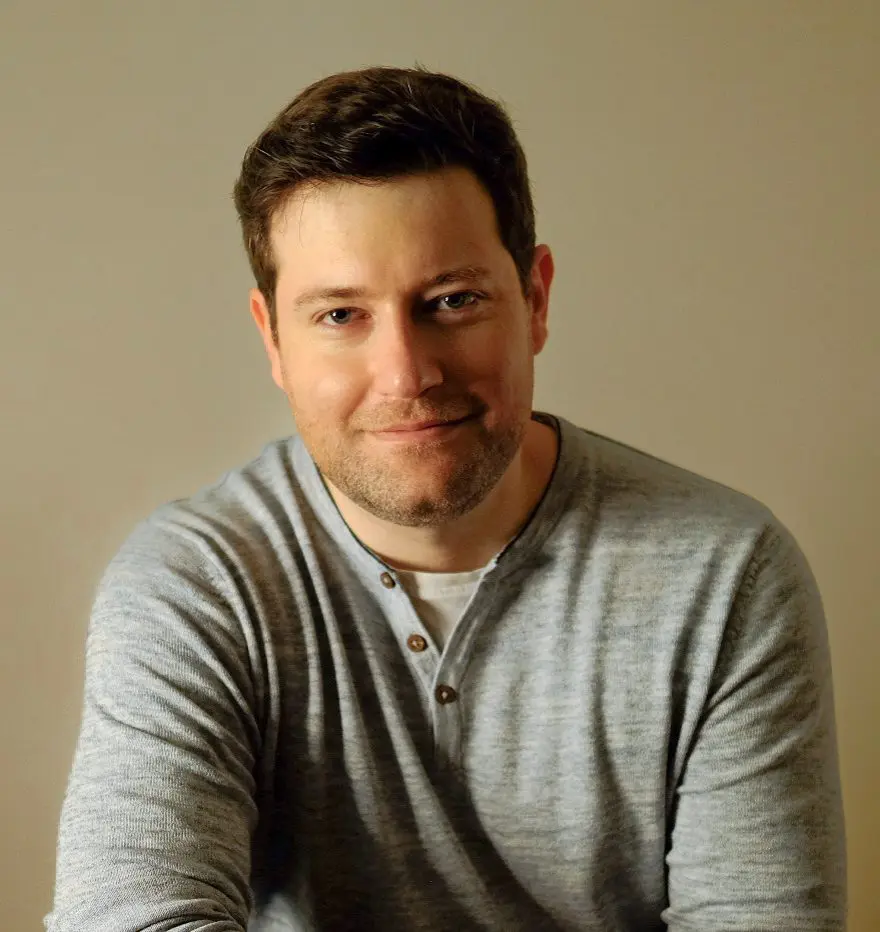 Thiago Abdalla
Thiago was born in Brazil but grew up in the fantasy worlds from the stories he kept in his mind. He has inhabited everywhere from Middle-Earth and Azeroth to the planes of Dominaria, Ravnica and Tarkir. No matter the medium, what kept him coming back was always his love for story.
He could never wait for the next world to dive into, so, after being (indirectly) urged on by the (printed) words of Joe Abercrombie, Mark Lawrence, Patrick Rothfuss, N. K. Jemisin, and many, many others, decided to create his own.
That smile on his face is the look he gets when in the presence of his lovely wife.