Bastards of Liberty (The Conspiracy of Crows #1), by Matthew Zorich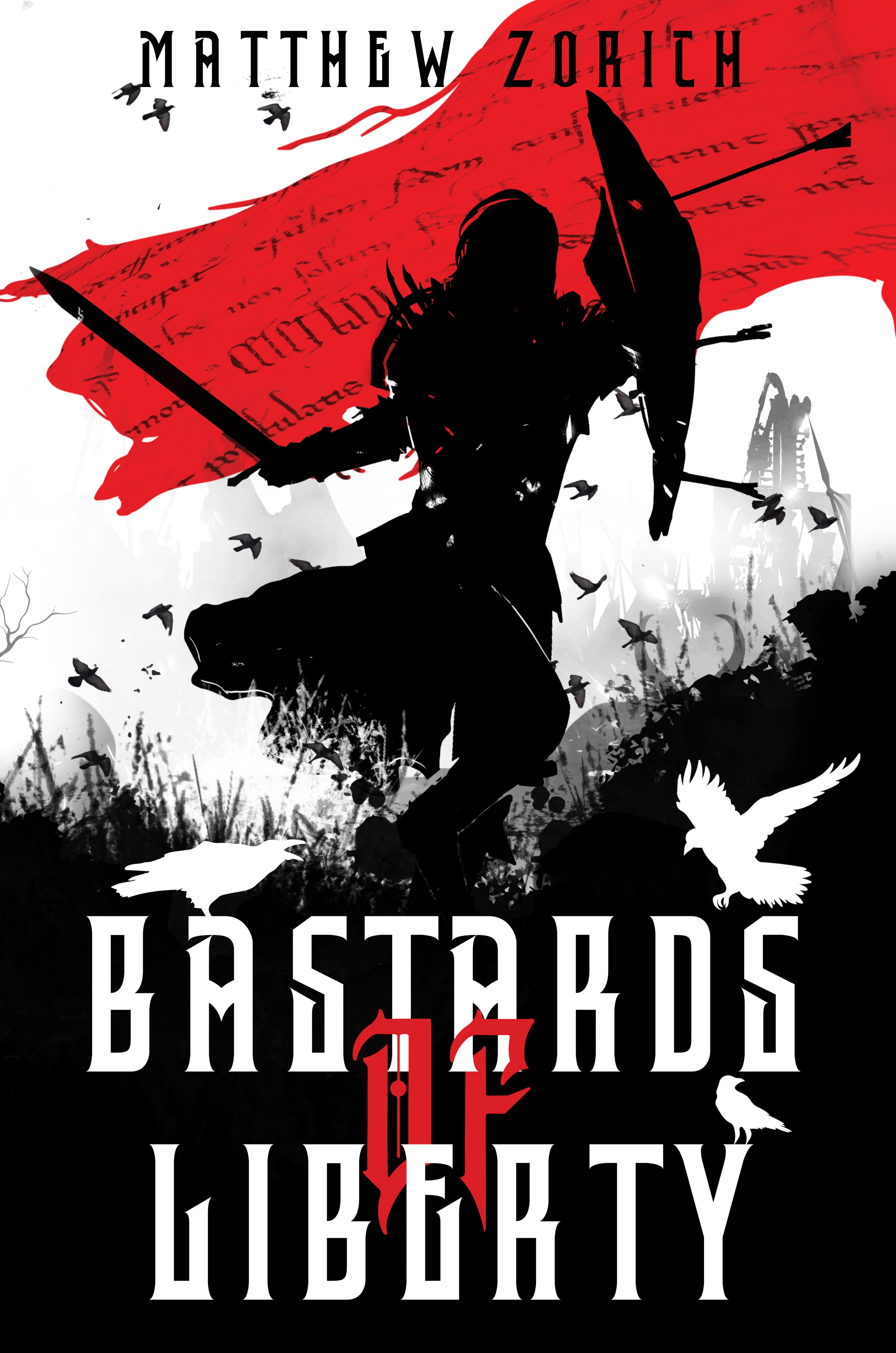 Synopsis:
In the heart of the Holy Imperium, a family's lives are shattered. Runt Ashburn, the youngest of three siblings, journeys to seek his father needing answers. His sister Alsyha, now an indentured servant to blacksmiths, plots her escape and revenge. At the same time, the oldest, Ashburn Benjamin, juggles the life of a soldier and the pressure of a father who's the General of an army. Political forces twist around the three siblings. Could one of their deaths lead to a revolution?
Bastards of Liberty features a gritty adventure and deep world-building in an alternative America where orcs, elves, and dwarves strive to gain the same rights as their human counterparts as they struggle under the yoke of a newly formed royal government.
Fans of the Dragonlance Chronicles, The Blade Itself Trilogy, and Game of Thrones will enjoy this journey full of plots, politics, magical universities, and unstoppable weapons mixed with sharp rogues, a drunken mage, a failed squire, and a grumpy line cook.
Bastards of Liberty is the initial book in the historical fantasy/grimdark trilogy The Conspiracy of Crows, written by Matthew Zorich, one of the SPFBO9 entries. Zorich has created a really ambitious story, dark for moments, inspired by the moments that shaped the United States as an independent nation, with a large cast of characters; using his own secondary world, Vineland, allowing him to throw into the mix fantasy creatures.
This is a book that doesn't take its readers by the hand. Au contraire, we are directly introduced to the Ashburn family, living in the heart of the Holy Imperium, whose lives get shattered after an incursion of the Army decides to reprisal their town. The Ashburn siblings are separated, having each one to follow their own way: while Runt, the youngest, journeys to seek his father and look for answers, Alysha becomes a servant to some dwarf blacksmiths, plotting her own escape; and the older one, Benjamin, is serving in the army, having to deal with the pressure of being the son of a General.
Our three siblings will have to fight for their lives while political forces are conspiring, trying to control the threads that might end creating a new nation. While I thought we were mostly going to be following Alysha, she disappears for a good chunk of the plot; Runt's journey takes most of the spotlight, being plagued by adventures and casualties (I will totally blame Doc Young on this).
The story is told using a great variety of POVs, which makes this book even more complex; and while this is a little bit confusing at the start, once we are properly introduced, it does an excellent work at portraying the different sides that are taking positions around the possible conflict.
Pacing is a bit off, feeling irregular in many parts; it may be a consequence of the amount of info dumps that there are at some fragments. Vineland is vast and rich territory, populated by fantasy creatures in coexistence with the humans, something that leads to complex politics and relationships; personally I would love to know more about different from those particular aspects, but I feel they could have been introduced in a more progressive and slower way.
In summary, if you like grim fantasy, with a historical inspiration, I must recommend you Bastards of Liberty. It's a fun book, even with problems mentioned, and reading it is a really enjoyable experience. I'm really curious to see how this develops in Maiden of Storms.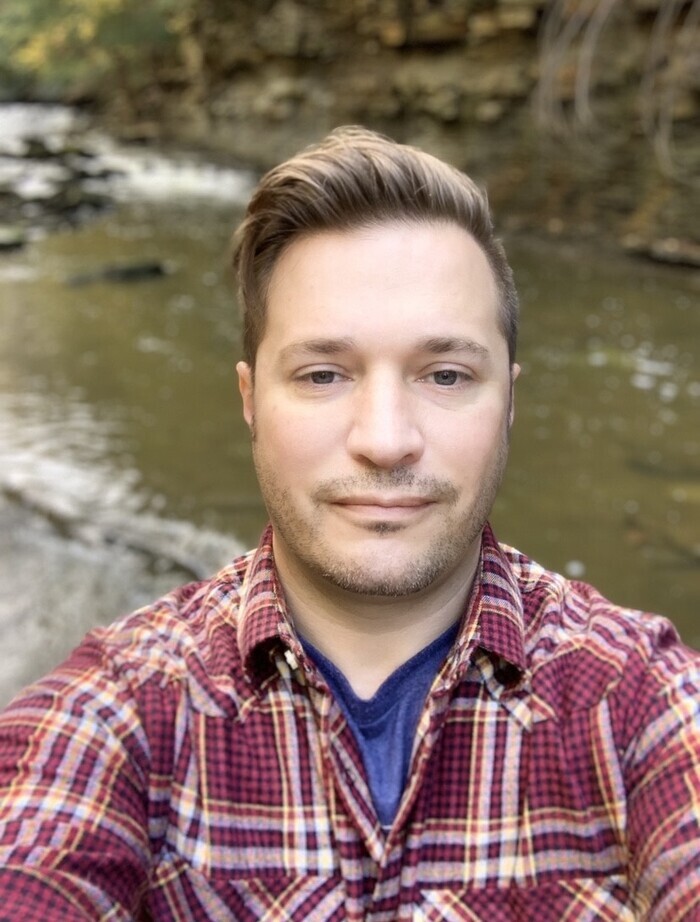 Matthew Zorich
Matthew Zorich is based in Ohio and has always been an avid reader, becoming obsessed after nearly losing his eyesight in his twenties. He graduated college with a degree in journalism from The University of Akron. Comics, novels, and periodicals lay all over his house while several cats, his two children, and his incredible wife put up with his book hoarding. Along with reading, he appreciates long walks with loud music and enjoys a fine bourbon while gaming with his friends. His debut fantasy novel Bastards of Liberty is available at Amazon and other bookstores. His first self-published novel, Elegantly Wasted, created when he was younger, is currently off the market.