Becoming A Druid (Protectors of Pretanni #1), by Mike Mollman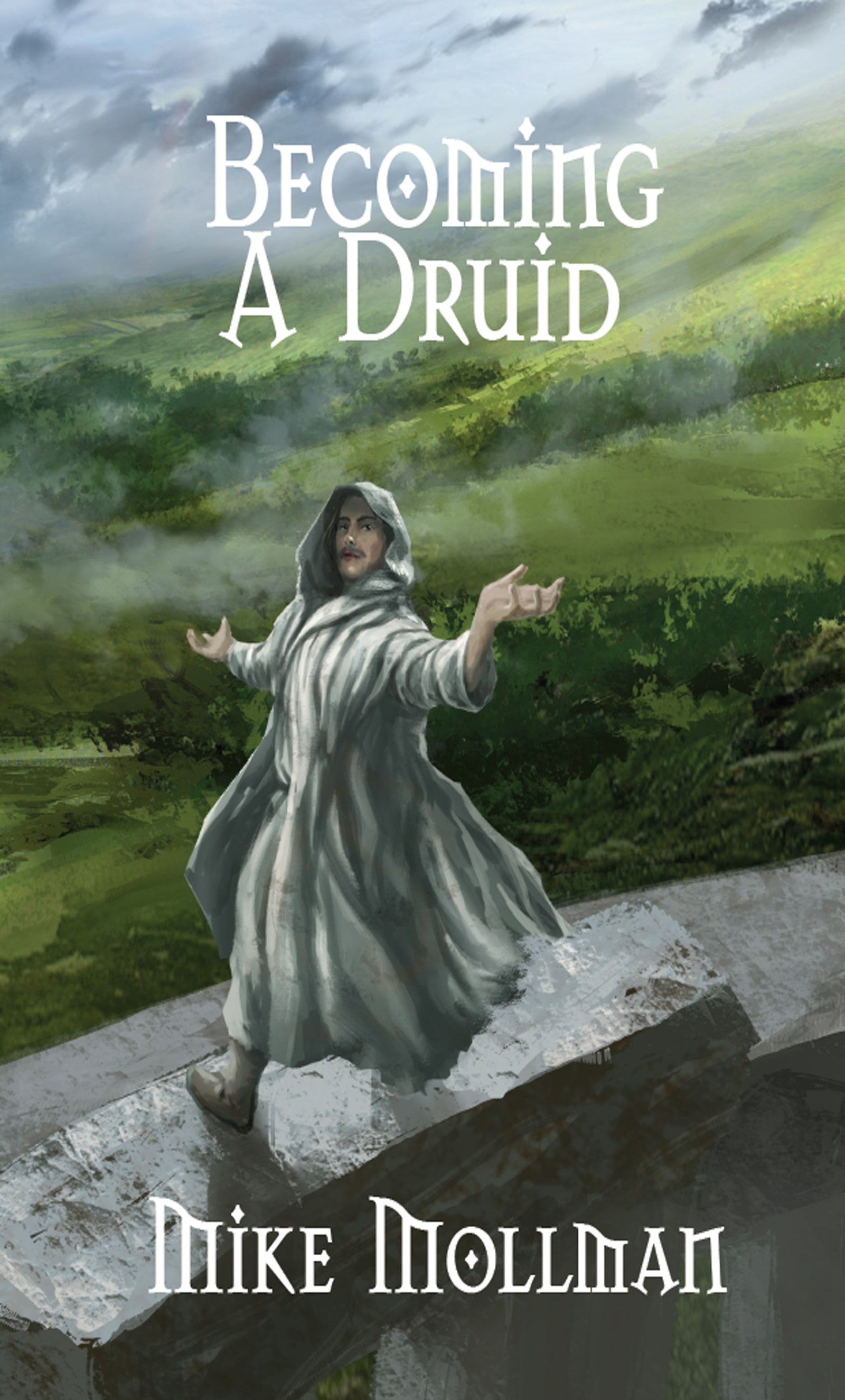 Synopsis:
A Struggle for Survival
Grahme has wanted to be a druid for as long as he can remember. Talented but headstrong, he runs afoul of a despotic, Mind-controlling mage during his initiation quest. The price of failure is death. Intrigue and distrust has turned the druids against him. Haggard and hunted, he must make impossible sacrifices or lose everything.
My Review
(4.25 out of 5 )
Becoming a Druid is the first book in the Protectors of Pretanni series, written by Mike Mollman; a strong debut in my opinion, with a world that I personally loved, as it takes a lot of influences from folklore, coming close the what could be called historical fantasy, putting the emphasis in the fantastic elements.
A coming-of-age story that will be following Grahme, an unusual druid's apprentice, on his path to complete a crazy quest in order to earn his robes. While really skilled and secure in his abilities, Grahme suffers due to his hubris, something that has made him cut by his previous masters; but he finally has the opportunity to become a druid completing a quest, retrieving a quasi-mythological flower, which has only been seen in the hands of the Obsidian Lord.
The quest will be a great excuse to travel with Grahme, and to know more places in Pretanni, an excellent way to introduce us to the world Mollman has created; and at the same time, start unveiling the fantastical elements that are part of the world. I have to admit that at some point I felt a little bit overwhelmed by the amount of information we are given, but once you start feeling Pretanni, it all becomes much more natural.
Grahme has the spotlight most of the time, and while at the start was a character that I didn't really connect with, mostly due to how much self-confidence he has, he grew in me during the journey, as he changes his attitude towards the other members of the order. Having to endure difficult situations, and being close to death certainly tame his anger and his hubris.
While the rest of the cast doesn't get as much time in the spotlight as Grahme, I would like to talk a little about Grahme's niece, who proves to be an inventive and intelligent guy, and being crucial to his uncle.
The pacing was in a good spot, not being excessively fast, but not getting slowed by the amount of information we are given by the characters, which is probably another of the aspects I liked from Mollman's writing. Instead of using info dumps to introduce us to certain aspects of the world, they are introduced using short conversations between the characters, something that worked marvels.
On the other hand, I think the writing could have been clearer in the action scenes, they kinda feel too chaotic for my taste, needing sometimes to slow down a little to get clear what was happening.
Becoming a Druid is a great debut novel, perfect for those that look for a folklore-inspired fantasy. If you like coming-of-age stories, go and give this a try to this novel, because it makes the start of an awesome series.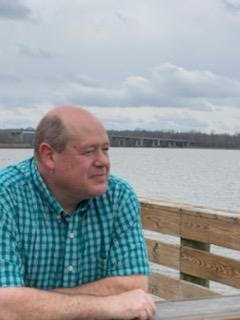 Mike Mollman
Mike Mollman is a charming individual graced with good looks, undeniable charisma and humility. These descriptions come straight from his keyboard, so they must be treated as unimpeachable facts. When he's not self-aggrandizing, Mike lives in the Richmond, Virginia area with his two dogs and the many voices in his head.