Candy Cain Kills (Killer VHS), by Brian McAuley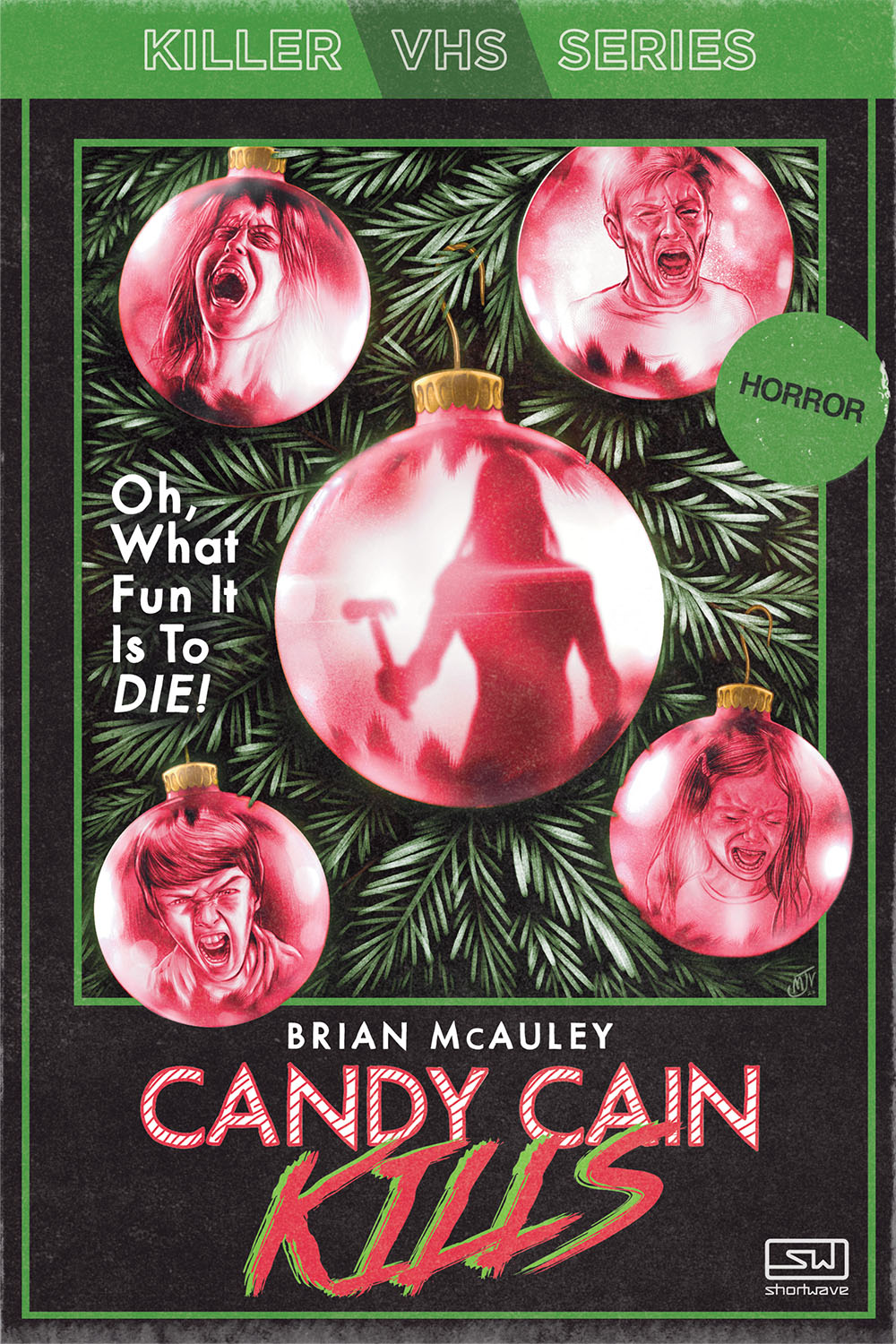 Synopsis:
Oh what fun it is to DIE! When Austin's parents drag him and his little sister Fiona to a remote cottage for Christmas, he's less than thrilled about the forced bonding exercise. But after learning that their holiday getaway was the site of a horrific crime, this family on the rocks will have to fight for their lives against a legendary killer... because Candy Cain is slashing through the snow with a very long naughty list.
Candy Cain Kills is a slasher horror novella, the second on the series of standalone books Killer VHS, written by Brian McAuley. An authentic page turner, which I devoured in one sit, and that feels as a pulp homage to some of my favourite horror subgenres: found footage and slasher; while including LGTBQ+ and disability representation.
As the marriage of Fiona and Austin's parents is crumbling, partly due to the medical costs all the family is suffering to support Fiona, the father rents a remote cottage with the hopes that the forced bonding exercise will be the foundation of many more years. Austin is not really excited about the situation, as he would have loved to pass the Christmas with his friends.
The family discovers they are the "lucky first tenants" of this cottage, and most importantly, that this house was the scenario of some deaths ten years ago that became a local-legend. Despite not being exactly thrilled by the discovering, they decide to pass Christmas-Eve on the cottage, a night that acquires a sinister tinted once they find a camcorder that proves that the Candy Cain assassinations were real; and in the middle of a snowstorm, they will have to survive to the night avoiding being killed by Candy Cain.
With this premise, McAuley has created a novella that is gruesome and gory, as the slasher cannons dictate, with plenty of memorable kills that might border the absurdity. As it is common in the genre, you can expect a delicate balance between horror and some comical moments; the tension can be cut with a knife.
While the complete chaos takes a time to start, it is used to develop our characters, explain their motivations and the situations they are undergoing; once all is unleashed, it becomes more impactful as we have created some bonds with the characters.
If you like slasher movies, and you want to read a perfect homage to the genre, McAuley's Candy Cain Kills is exactly that kind of novella that you will love. I'm kinda curious to see more entries in the Killer VHS series.