Card Mage: Slumdog Deckbuilder (Card Mage #1), by Benedict Patrick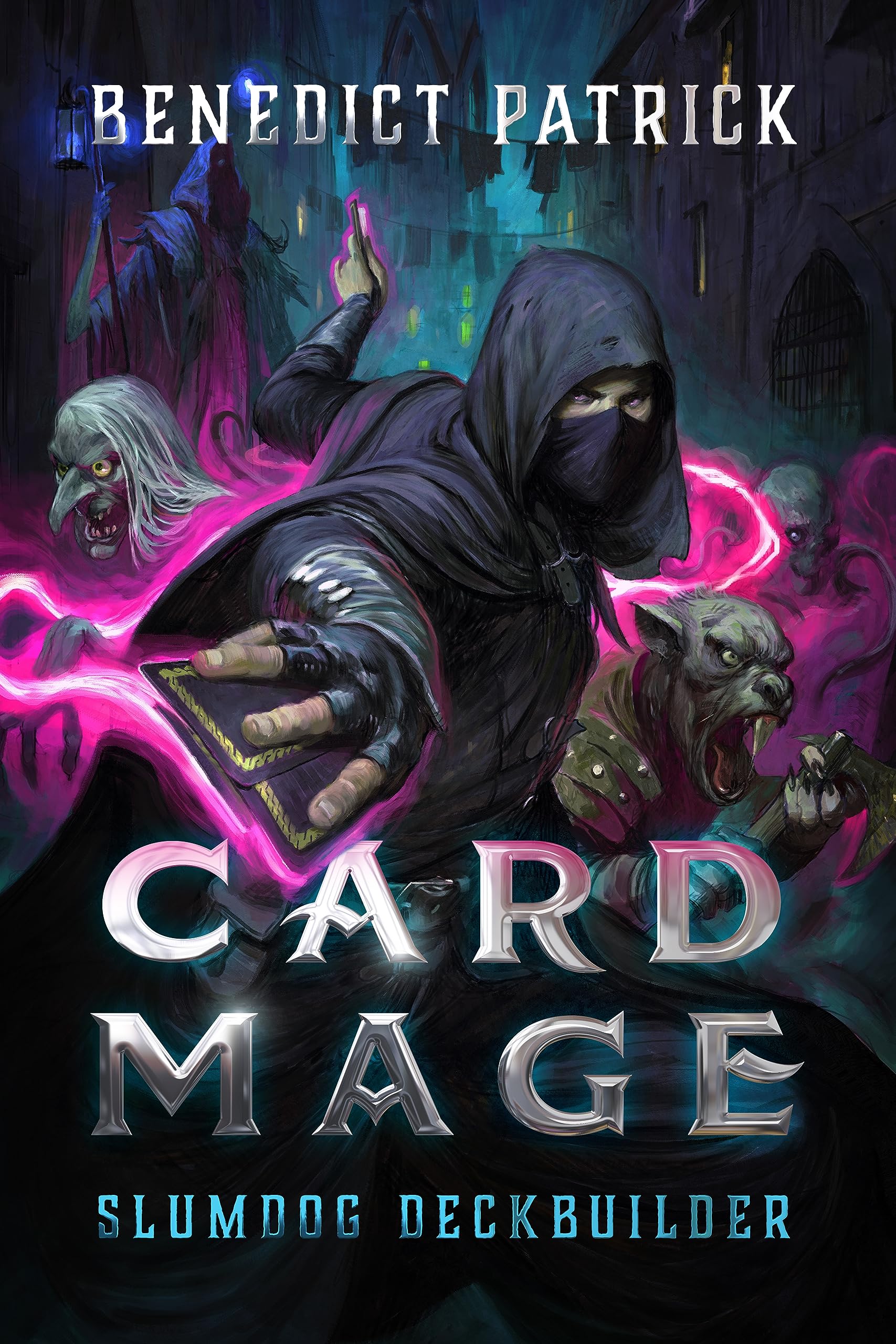 Synopsis:
Build your deck. Prepare for battle. Change the world.
Born in the slums of Domstadt, City of Cards, Hick has known only poverty. The only way to make life better for himself and his family is to play the magical card game that is the lifeblood of the city; earn new cards, learn how to use them, build deeper bonds with the folkloric monsters contained within.
Hick's dreams are shattered, however, when he is targeted by the religious fanatics who run the city, and is forced to compete in the secret, high-stakes world of the underground card circuit. Hick must struggle to keep his identity secret as he builds his deck, unlocks the power of the cards, and takes his first steps toward becoming a legendary card player.
Card Mage: Slumdog Deckbuilder is the first book in the progression fantasy series Card Mage, written by Benedict Patrick. Let me start the review by saying that I've played my fair share of card games (mostly Gwent and Magic: The Gathering), so the idea of fantasy revolving around card combats immediately hooked me; and while I'm not a big fan of the progression genre, I found it captivating, as the story was quite interesting and full of emotion.
In Domstadt, City of Cards, playing the card game and possessing a high valued one is a way to survive. Hick has always been fascinated by the game, wanting to become a great card-player, so he can finally abandon the slums and ascend into the city. But after his mother's disappearance four years ago, the only card his family possesses is a mere Will O'Wisp, a weak one that his father uses to get some extra income to maintain the family. And after some religious fanatics target his family and steal them the last card they possess, there aren't many options.
Not all is lost, as a mysterious benefactor gives Hick a new card, a card that nobody has seen in the slums before. With it, he might get enough money to help his family and even information about his mother, who seems to be related to the church; and with the help of some friends, he enters in the underground circuit, forming a gang to play the game, putting himself in risk with the hopes of finally progressing in the card game, and subsequently in the city, winning duels.
With this premise, we have a compelling story that touches themes such as found family, the tension of playing with big stakes, and the intolerance and racism between social classes, reflected on how the slum people are treated.
The story is told from Hick's perspective, who has a really strong voice, but making you oscillate between the cheering and the frustration, as while he's a brilliant player, he also takes decisions that can be perceived as stupid; in reality, it's what you can expect from a 17 years-old.
The secondary characters play an excellent role complement Hick's actions, and sometimes, representing certain extremes, and forcing the plot to advance, outside of the card games.
Talking about the magic system, it plays an important role, and I have to say that Patrick has pretty much nailed two aspects: the tension of playing with big stakes, and the card game itself is really smart in design terms. It's difficult to portray how a player can feel when a stake is there, and Patrick was quite good at reflecting how that tension, that pressure can influence in your decisions.
The card game itself, at least what is seen in this first book, has a quite smart design, balancing well the advantage of going first/second, bringing creatures to life, something that makes the duels really vivid. Personally, the lack of cards that allow you to draw other cards is brilliant, as these kind of cards (cantrips) tend to end being problematic, and I cannot imagine how valuable those would have been. I hope that in the next books we get other players that, like Hick, can potentiate certain cards. Even if the set of cards we have seen in this book is quite vanilla, it is well crafted.
Card Mage: Slumdog Deckbuilder is a great progression novel, perfect for people that like this genre, and also I would recommend it to card players, because it makes an excellent job at portraying duels. Patrick has written an excellent book, and I can't wait to see more adventures of Hick around Domstadt.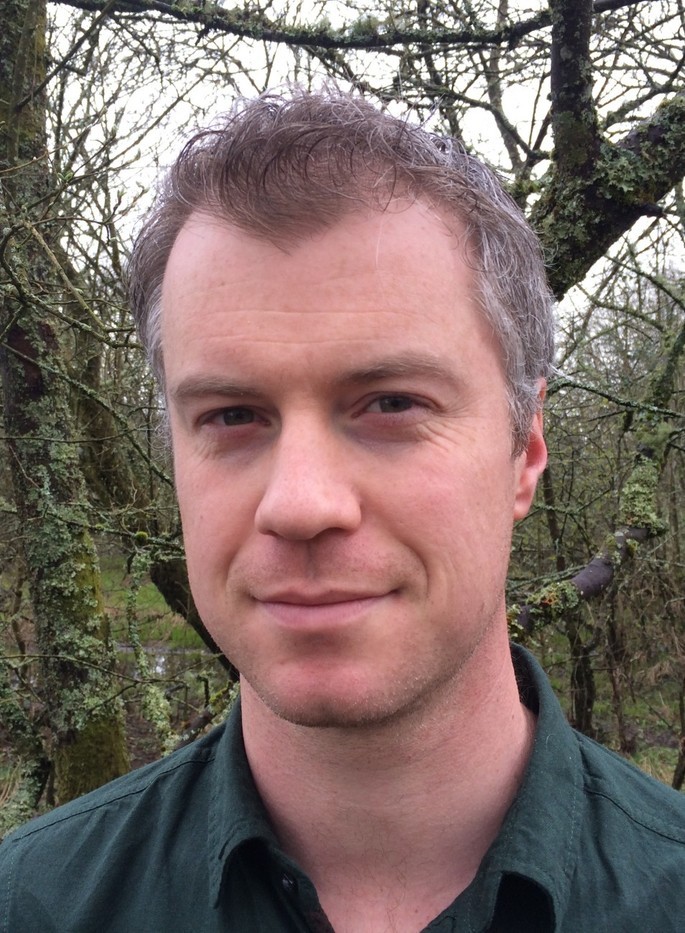 Benedict Patrick
Benedict Patrick is from a small town in Northern Ireland called Banbridge, but has been living and working in Scotland since he moved there at the age of eighteen. Tragically, that was quite a while ago.
He has been writing for most of his life, and has been reading for pretty much all of it (with help from mum and dad at the beginning). Benedict's life changed when a substitute primary school teacher read his class part of The Hobbit and later loaned him the book – he fell in love with the fantasy genre and never looked back.
They Mostly Come Out At Night is his debut novel, and is the first novel in The Yarnsworld series.