Far Removed (Apidecca Duology #1), by C B Lansdell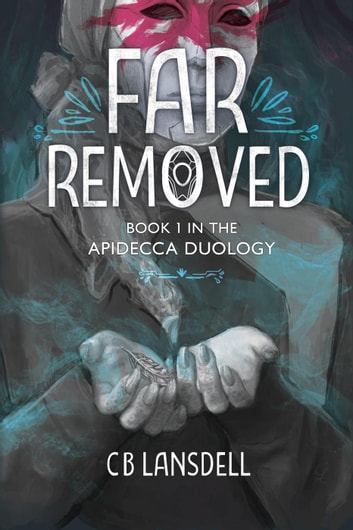 Synopsis:
On the moon of Knyadrea, the sea yields intelligent life.
For a species shaped by tides, change is the only constant. Little can be hidden in the glare of a spotlight.
Charismatic and innovative, Oklas Sayve has risen to prominence in Apidecca, the moon's capital city. A politician and college director, he has the resources to effect the changes he envisions for the world. But the sovereigns he serves oppose him at every turn and his status cannot protect the low-strata students attending his college. After a young knyad is wrongly linked to insurgent activity, Oklas must find a way to smuggle her out of the city while hiding his involvement from the authorities.
A spark in the dank depths.
Below the grand Assembly Chambers, a knyad in a mask sculpts, grasping for scraps of beauty in her shrinking world. Years ago, Prismer made a costly mistake and now has only her job at the projection booth and a few special interests to fill her days. But it is not her sculptures that draw the attention of a powerful client, and she is soon met with a request to undertake a dangerous mission. Will she answer the call and risk losing the little she has left?
Mysteries surface. A supernatural substance is used in corrupt ways. As identities shift and predicaments are reshuffled, what alliances might be forged?
Far Removed is the first book on the science fantasy series The Apidecca Duology, written by the South-African author C B Lansdell. A novel where you can guess how much time the author has spent building and creating a complex world, really intricate and with unique inhabitants, that are used to tell an apparently simple story that hides a lot between the lines.
A novel that is told using two POVs, situated in the extremes of the Apideccan society. On one hand, we have Oklas Sayve, a politician and college director that has risen to prominence in Apidecca; he has the resources that would be needed for changing the world to the image he envisions, but he's also experiencing how the sovereigns he is serving are opposed to it. The higher stratums of society are a pit of corruption, looking to keep the status quo; Oklas wants to protect the low strata students that attend his college, and with this in mind, when a young knyad is accused of insurgency activity, he will risk his position in order to smuggle her out of the city. After being discovered, the world he carefully crafted around him will shatter, getting punished and demoted to the lowest position in society, maskad.
On the other hand, we have Prismer, a knyad who made a big mistake in the past, costing her all the opportunities to climb. Now, she only has her job sculpting, but some of her interests will end drawing the attention of powerful people. In comparison with Oklas, she's really kind, and even helps him when he's relegated to the position of a maskad; without her, surviving would have been impossible.
Those two stories get woven together, creating a character driven plot that draws us really close to them. The two characters feel real and sensible, having to deal with horrific situations, and even if their initial points are so different, they end converging due to circumstances.
The world is excellently built, with an insane attention to the detail. In order to avoid an excessive amount of exposition, Lansdell opts for having a small appendix where the basic details about Knydrea and the knyads are collected.
Inside the novel, we can see how this is a society based on technology and in theory around change, but this soon turns to not be applicable to social status; a society divided into stratas, and which is really still. Corruption and racism are implied, especially for those that are in the higher positions.
Apart from this, we have some elements that are closer to fantasy, such as the mysterious resin, which I hope gets expanded more in book 2, as there are still some questions I have about it.
With this book, Lansdell mirrors some aspects of the real world, portraying them subtly. In the same way those aspects might be horrific, the complete novel is focused on hope; even in the worst situations, you can find it.
Far Removed is an excellent novel, a book that leaves you craving for a second part, perfect for those that love character-driven stories, but with an extensive amount of world building. I can say that waiting for the second book will be painful!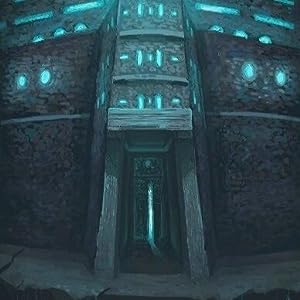 C B Lansdell
Mountains, sea and urban sprawl: these are as much a part of imaginary worlds as the place where CB Lansdell lives, at the tip of Africa. Her dogs ensure she is exercised daily. Encounters with birdlife and fynbos on weekends are essential to her creativity. For best results, she should be left to soak in a rock pool at least once a month. Most days, she can be found in her home office, wearing her headphones to drown out the howling southeasterly wind.