Grave Danger (Lavington Windsor Mysteries #2), by Alice James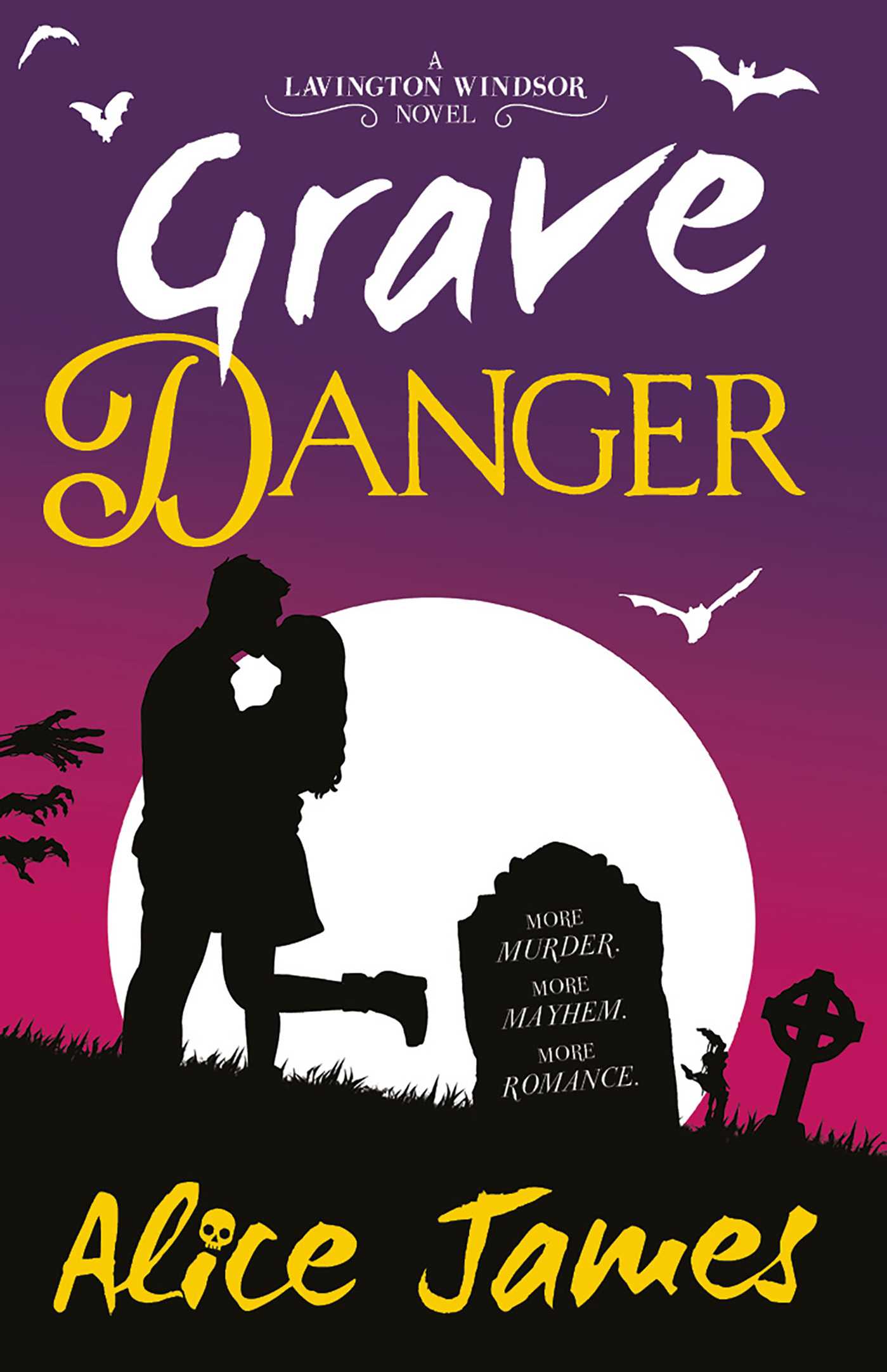 Synopsis:
Agatha Raisin meets Sookie Stackhouse, with love, heartbreak and zombies.
More murder. More mayhem. More champagne.
Toni Windsor is failing at 'happily ever after,' but it really isn't her fault.
All she wants is true love and the perfect wardrobe, but it doesn't look like they are coming her way any time soon. Instead, there are murders to solve and zombies to raise, and she's broken her phone again.
Worst of all, her shiny new boyfriend turns out to be a jerk; maybe dating a vampire wasn't her best decision ever?
My Review
(4.25 out of 5 )
"I have to raise the dead. It's a compulsion—an addiction, if you like. I get restless and unhappy if I miss a night."
Grave Danger is the second book in the Lavington Windsor Mysteries series, written by Alice James. In this sequel, our confused necromancer will help his brother to resolve a new case, while at the same time trying to deal with the difficulties of having a romantic relationship with vampires; all with the usual doses of sarcastic humour and spiciness we had in the previous book.
Some months passed since the end of Grave Secrets, and Toni is just trying to keep a normal relationship with her boyfriend, Oscar. However, dating a vampire is not proving to be the best of ideas, as her prince turns out to be an asshole; on top of this, Toni's brother asks her for help to solve the murder of a mini version of her, requiring of her ability to raise corpses.
While trying to give the best help she can to those affected by this crime, including a poor boy that is pointed as the suspect, she ends up having to deal another time with vampiric businesses.
"They say the road to Hell is paved with good intentions. Azazel could take me there by a very direct route, but I was pretty sure the ground would only be paved with blood, death, and misery. And I could conjure up plenty of that all by myself. Azazel could stick it; he was on his own."
And all of this with the humour and sassiness that characterizes Toni as a character. In this case, the story takes a spin to focus more on the relationships between the characters, and it is actually a good depiction of how sometimes people become blind in abusive relationships, one of the central themes in this novel.
That doesn't mean that we will skip action scenes and more times when Toni can show her multiple abilities to deal with the problems (if you can call verbal damage an ability), but honestly, she's plenty resourceful when fighting against enemies that are pretty much stronger than her.
Don't forget about some spice and romance, which complements the story in a perfect way. James includes it naturally, and it works as a counterpoint to the gory/violent parts. And honestly, relationships are difficult, just ask Toni about them.
"Seriously," I said. "Eight hundred years of eternal life and you can't come up with anything more original than that. Hi, I'm a super strong vampire, and I'm going to kill you. See my amazing fangs and prepare to die screaming. You know, even Batman and James Bond are evolving. I mean, I'm not suggesting you join the MeToo movement, but could you try something just slightly more nuanced? Supervillains are so 1980s. And, honestly, you don't have the looks for it. You need to have some kind of aura of mysterious power."
Grave Danger is a great romantasy mystery novel, a really enjoyable read with some coffee. If you haven't read it yet, I totally recommend you to start The Lavington Windsor Mysteries. Today.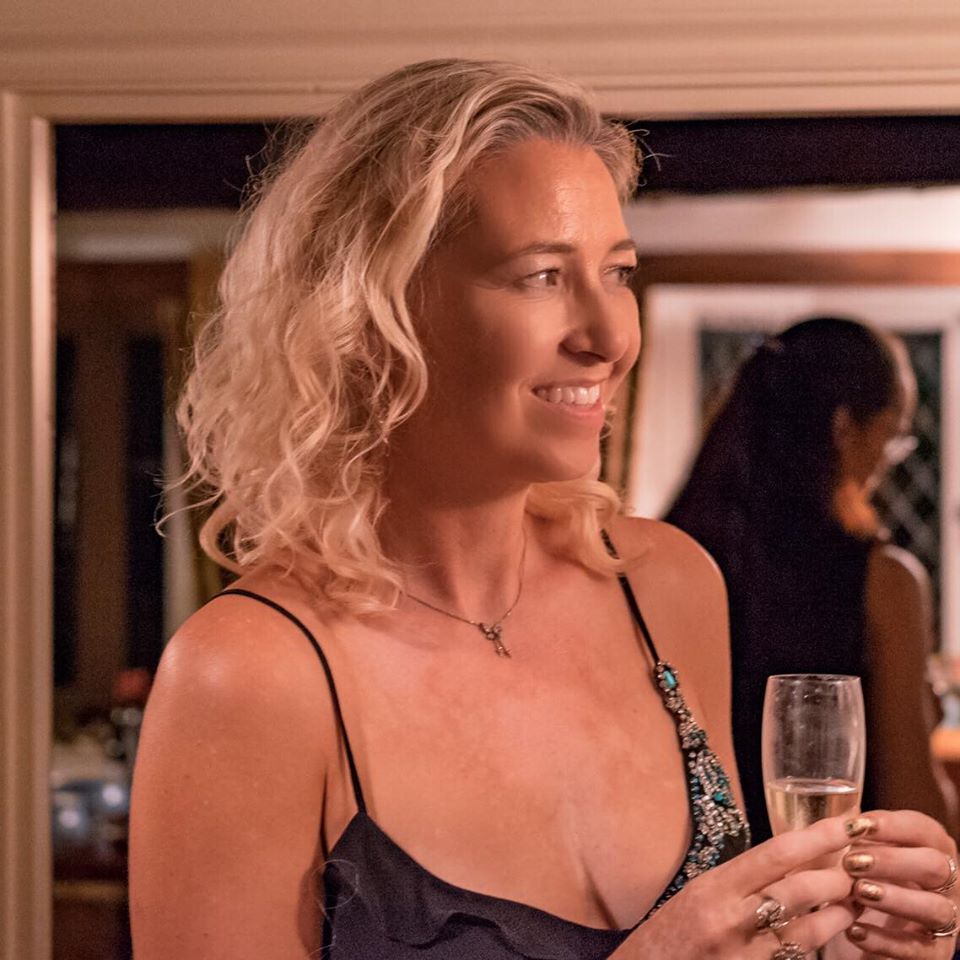 Alice James
Alice lives in a converted chapel in Oxfordshire, England, with three cats and many house plants. She works as a writer, specialising in finance and travel. She was previously a journalist and TV presenter for Bloomberg before becoming press and PR director of a $1 billion US hedge fund for 18 months. That turned out to be the worst period in history for hedge funds, so she retired wounded. Alice has a degree in Maths from Bristol University – and half of a diploma in silversmithing from UCE University because it turns out that making the ladies' version of the One Ring is a lot harder than she thought.
Alice's series of whodunits, The Lavington Windsor Mysteries, is studded with zombies, vampires, romance and croquet and you should definitely read it. Today.