Green Fuse Burning, by Tiffany Morris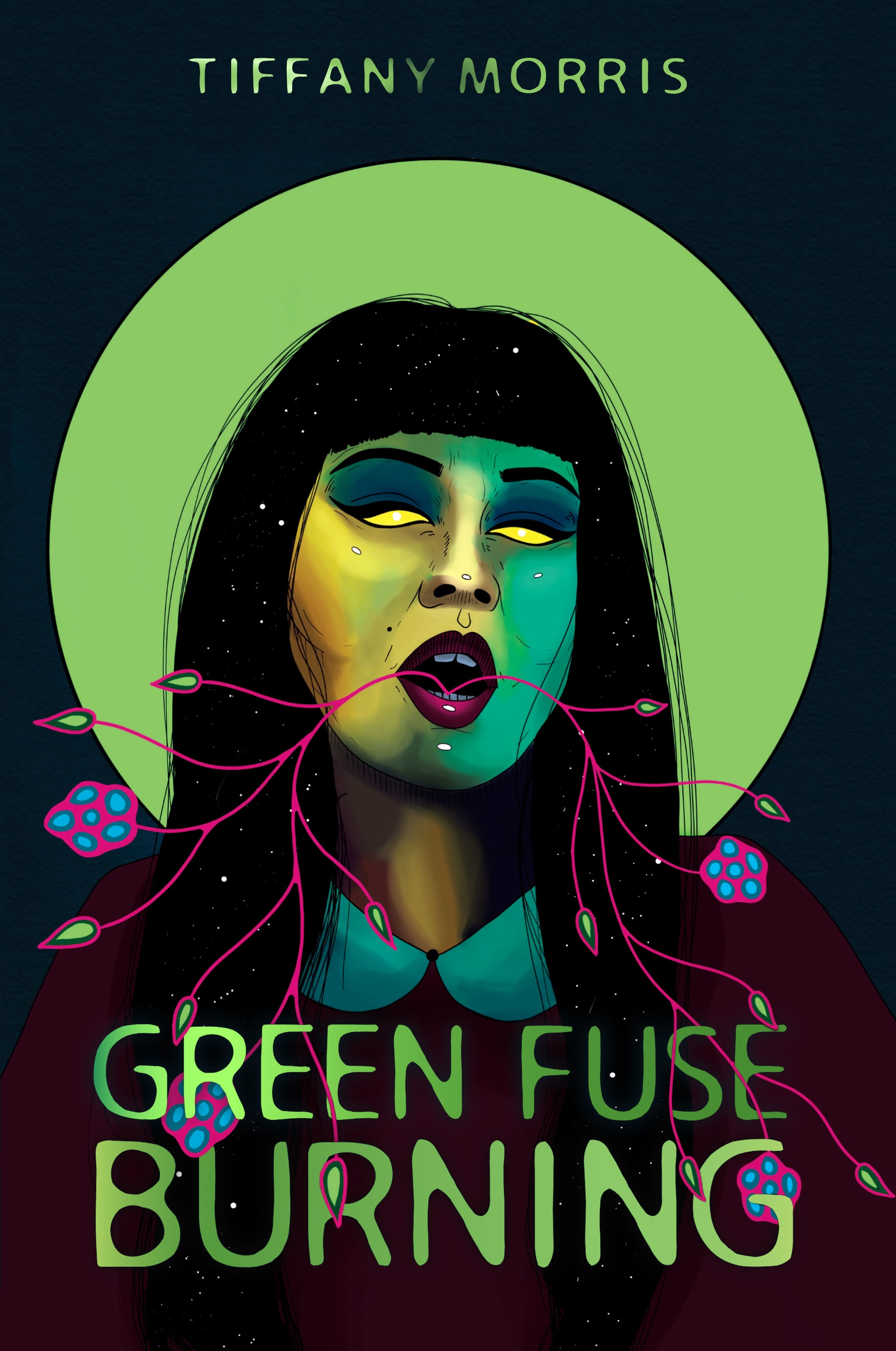 Synopsis:
The debut novella from the Elgin Award nominated author of Elegies of Rotting Stars.
After the death of her estranged father, artist Rita struggles with grief and regret. There was so much she wanted to ask him-about his childhood, their family, and the Mi'kmaq language and culture from which Rita feels disconnected. But when Rita's girlfriend Molly forges an artist's residency application on her behalf, winning Rita a week to paint at an isolated cabin, Rita is both furious and intrigued. The residency is located where her father grew up.
On the first night at the cabin, Rita wakes to strange sounds. Was that a body being dragged through the woods? When she questions the locals about the cabin's history, they are suspicious and unhelpful. Ignoring her unease, Rita gives in to dark visions that emanate from the forest's lake and the surrounding swamp. She feels its pull, channelling that energy into art like she's never painted before. But the uncanny visions become more insistent, more intrusive, and Rita discovers that in the swamp's decay the end of one life is sometimes the beginning of another.
Green Fuse Burning is a literary horror novella, written by Tiffany Morris, and published by Stelliform Press. An experimental book, telling a swampcore horror story through the paintings by the artist Rita Francis, done shortly before her disappearing into the swamps where she was having a residency.
With Morris' writing, we slowly become part of the experience Rita was living in the Nova Scotia swamps, gradually descending into ecohorror and tightly creating an oppressive atmosphere on both levels, outside and inside Rita's mind. While the residence might be the most productive moment in Rita's career, it is also a really destructive one, mental health wise.
Each chapter starts with a review of Rita's paintings, showing the mental transmutation she's suffering during her experience; we can see how this mixed media develops progressively to accept the green colour, which means grief in Rita's beliefs. In the same way, this novella tries to weave a message around the acceptation of grief and death as a way to create.
Green Fuse Burning is an innovative horror story, and while that might not work for everybody, I personally loved how the author created an homage to her Mi'kmaq roots. A perfect novella for those looking for something different for this Halloween.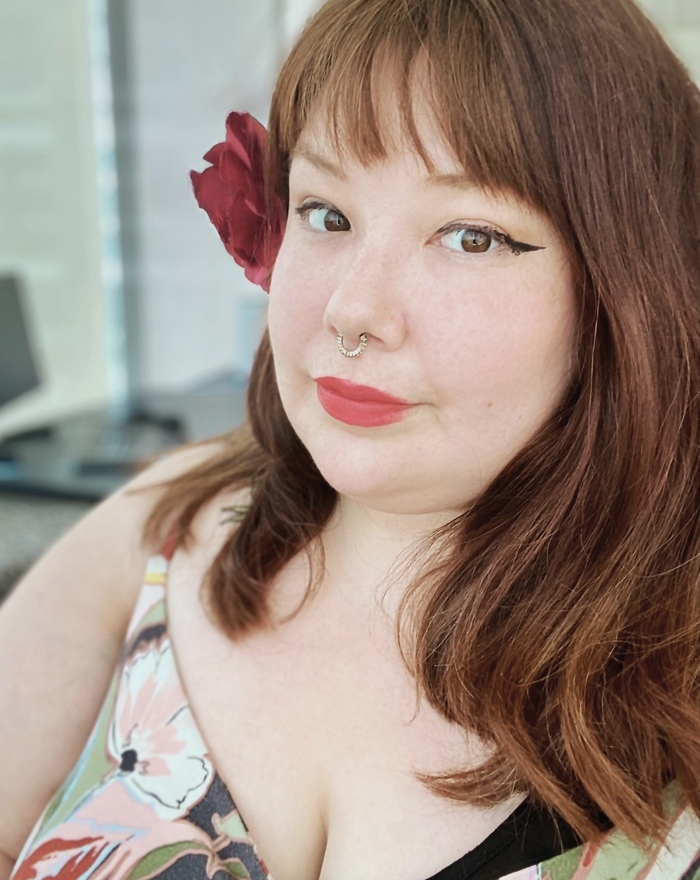 Tiffany Morris
Tiffany Morris is an L'nu'skw (Mi'kmaw) writer from Nova Scotia. She is the author of the swampcore horror novella Green Fuse Burning (Stelliform Books, 2023) and the Elgin-nominated horror poetry collection Elegies of Rotting Stars (Nictitating Books, 2022). Her work has appeared in the Indigenous horror anthology Never Whistle At Night, as well as in Nightmare Magazine, Uncanny Magazine, and Apex Magazine, among others. She has an MA in English from Acadia University with a focus on Indigenous Futurisms and apocalyptic literature.