Hellmouth, by Giles Kristian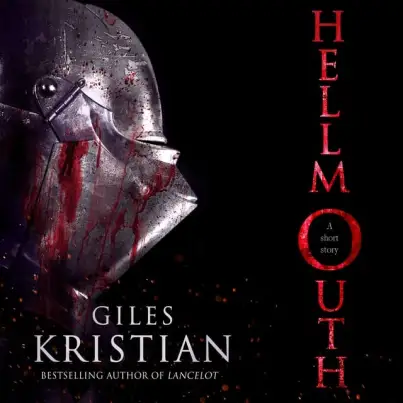 Synopsis:
Bohemia. 1370. A lost soul named Galien leads a band of hardened mercenaries on a mission for Mother Church. But in the dark forests of central Europe, a darker secret awaits. Bestselling author Giles Kristian (Lancelot, The Raven Viking Trilogy) takes us on an unnerving ride into fear and paranoia, bloodshed and redemption.
What's the best way to enter into #Novellavember than by reviewing Hellmouth, a short novella written by the fantastic Giles Kristian, also known for his historical novels like Lancelot and Camelot. In Hellmouth, he deviates to a style more based on ambient-based horror, without letting the historical fiction aside, executing it extremely well.
As I had the luck to read this in audiobook format, I would like to highlight the absolutely mad job that Phillipe Stevens did narrating it, getting the adequate tones to what the author pretended, helping to create an oppressive sensation when the novella required it and elevating the experience. Also, I appreciated the details of the slight variations in the characters' speaking ways, making them easily recognizable by their accent.
This novella is simply fantastic. Bohemia, 1370, Gilean and his band of mercenaries got enrolled in a mission for the Mother Church, which eventually will lead them to the enigmatic Houska Castle (which has its own scary legend IRL). Shortly after starting, we will be able to see how this is a gritty and tough world, preparing us for what it's coming next, serving also as a way to introduce this memorable mercenaries band.
The story makes an excellent work of submerging us into this horror experience, which becomes gory for the moments, but it's something that you can feel as you are living it while reading, I don't really find a better way of defining it, except that is pure horror once it starts going on. The oppressive sensation and the tension are magnifically transmitted to the reader, making it feel even more authentic.
As a horror fan, I greatly enjoyed Hellmouth. Why 4-star it? Personally, for me, it was too short, and I think it could have been finished in a better way, being the end too abrupt, in my opinion. Despite this, I think it's an excellent novella, perfect for historical fiction lovers.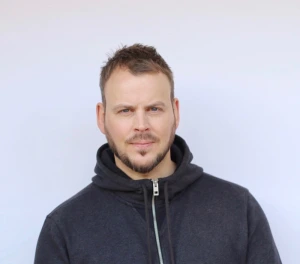 Giles Kristian
During the 90s Giles Kristian was lead singer of pop group Upside Down, achieving four top twenty hit records, performing on Top of the Pops as well as at the Royal Albert Hall, N.E.C. and Wembley Arena, and playing concerts on the same bill as such artists as The Spice Girls, Take That, The Backstreet Boys and Eric Clapton! As a singer-songwriter he lived and toured for two years in Europe and has made music videos all over the world, from Prague, Miami, Mexico and the Swiss Alps, to Bognor Regis. To fund his writing habit, he has worked as a model, appearing in TV commercials and ads for Walls Ice Cream (he was a Magnum Man!), Canon Cameras and two brands of lager. He has worked as an advertising copywriter and lived for three years in New York, where he wrote copy for movie marketing company Empire Design but mainly worked on his first novel, RAVEN: Blood Eye.
Giles, who is half-Norwegian, was inspired by his family history to write his first historical novels: the acclaimed and bestselling RAVEN Viking trilogy – Blood Eye, Sons of Thunder and Odin's Wolves. For his next series, he drew on a long-held fascination with the English Civil War to chart the fortunes of a family divided by this brutal conflict in The Bleeding Land and Brothers' Fury. Giles also co-wrote Wilbur Smith's No.1 bestseller, Golden Lion. In The Rise of Sigurd novels – God of Vengeance, Winter's Fire, and Wings of the Storm – he returned to the world of the Vikings to tell the story of Sigurd and his celebrated fictional fellowship. His Sunday Times bestseller, Lancelot, is currently in development for TV. He followed Lancelot with Camelot, and now, Where Blood Runs Cold is his debut contemporary thriller.