Herald of the Black Moon (Dominion/Black Moon #3), by Stephen Deas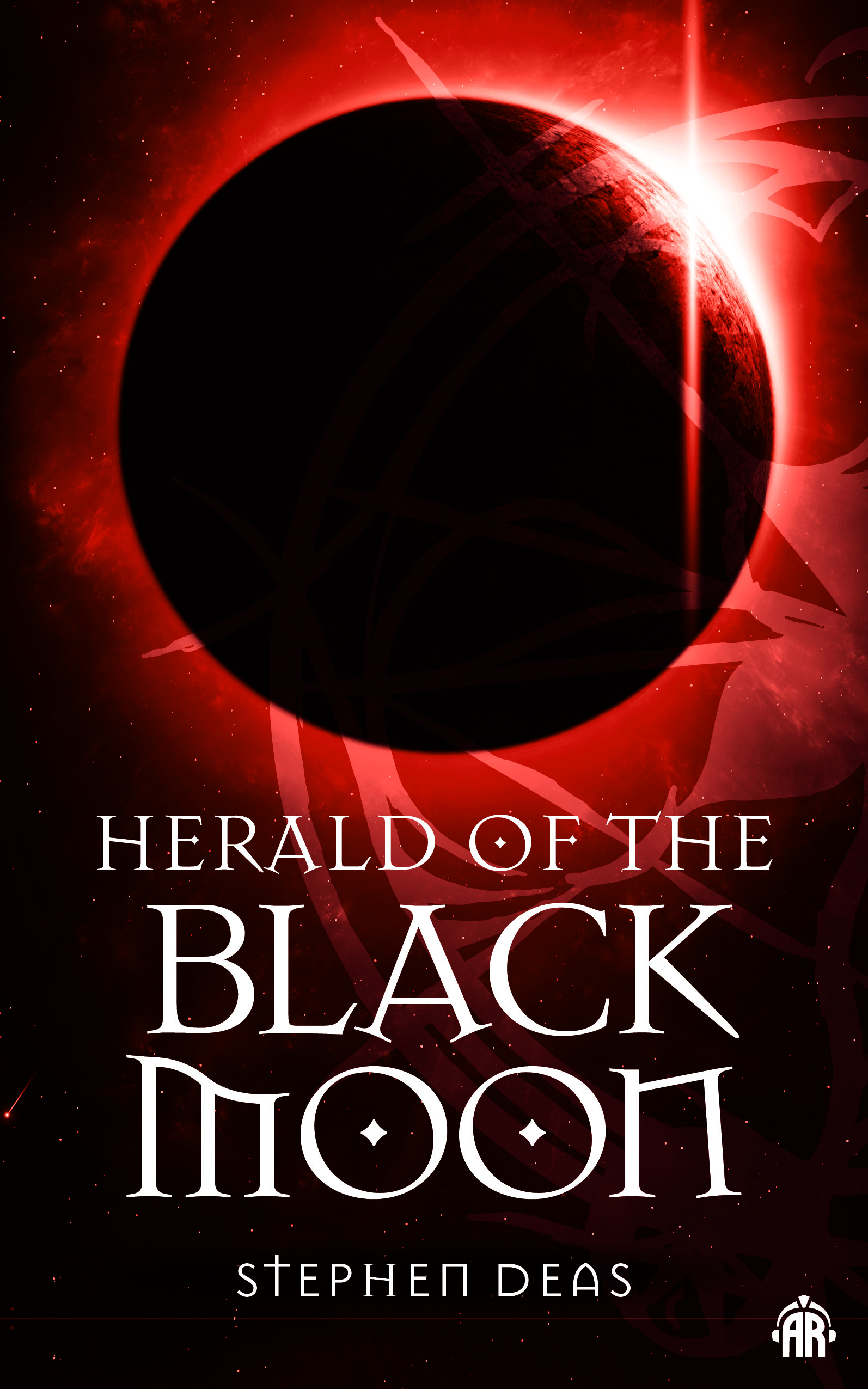 Synopsis:
The third book in the Black Moon Trilogy following Seth, Myla and Fings in the aftermath of The House of Cats and Gulls as they commit petty crimes and try their hardest to avoid the world-ending destruction that they may or may not have started...
The Wraiths have raised an army of the dead. An army of the living is marching on the throne. Caught in the middle, Myla is supposed to be spying on a sorceress who can read minds. Things are not going well.
Far away, Seth and Fings are trying their hardest to have nothing to do with any of this. All Fings has to do is not steal anything. All Seth has to do is not meddle with Forbidden Magics. All they have to do is lie low. And for once, it's all going swimmingly. Until, that is, Fings sees a face he thought they'd left behind in the ashes of Deephaven.
As Seth's past catches up with him and Myla unravels the true nature of the Empire's new Princess-Regent, the trio converge on the dead city of Valladrune. Armed with sinister secret behind an old war, they once more hold the fate of the Empire in their reluctant hands.
If only they knew what the heck to do with it.
My Review
(4.75 out of 5 )
Herald of the Black Moon is the final installment in the Dominion/Black Moon series, by Stephen Deas, being a direct sequel to what happened in The House of Cats and Gulls. Things have gotten bigger and darker, being more focused on Myla's adventures, putting Fings and Seth a little bit more as a sideline; but Deas nails the ending our characters deserve, as after three books, they feel like part of the family.
After their departure from Deephaven, Fings and Seth are trying to survive in a new city, collaborating with Myla's family; they wanted to start a new life, but certainly, it isn't much different from what they were doing in Deephaven. Seth can't avoid dealing with dark forces for much time, soon bringing unwanted attention.
Myla has faced her past, stepping into the role she was intended for, fighting against demons. Soon, she will be sent on a mission to spy on a powerful sorceress, putting her in a really difficult position.
Deas manages to weave together the three storylines, taking them from the aftermath of book 2 and starting to answer many of the questions that were raised during the previous novels. Without losing his particular humour sense, we have a plot that manages to close well the saga, but letting some small hints of what could become an even bigger story.
The pacing is excellent as usual, plagued by action scenes and twists, but without forgetting the found family theme that is key to the whole Dominion series. Our group will end up being reunited in the ruins of Valladrune for a last dance.
Herald of the Black Moon is the ending our characters deserved, putting the full stop to a dark fantasy saga I've enjoyed so much. Do yourself a favour, and pick this series as soon as possible.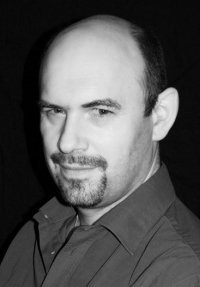 Stephen Deas
Stephen Deas was born in Southeast England, in 1968, and mostly brought up in a town full of retired colonels. His early memories largely consist of running around building sites and being able to spell 'colonel' at an unusually early age. Like most people of that age, he took to making up imaginary friends to supplement my real ones. Unlike most people, he never quite stopped, and has been writing about them in one form or another ever since.
Aside from writing books, he has, at various times, been obsessed with mathematics, classical piano music, kung-fu, particle physics and Sid Meier's Civilisation (the original). Anything that explodes is fascinating, rockets are irresistible, but those are genetic things and thus Not His Fault. There were some years when life was quite unlikely, took him to some interesting places and offered unusual things. The first time he went on holiday abroad, a war broke out. Also, he would like you to not tell the bomb-squad where he lives. Once was enough.
Deas is the author of more than twenty novels covering fantasy (which he writes under his own name and as Nathan Hawke), crime (as SK Sharp), science fiction (as Sam Peters, or as Gavin Deas when co-authoring with that notorious bad boy of SF, Gavin Smith) and historical fiction (as SJ Deas). As well as his novel works, Deas is collaborating on bringing a post-apocalyptic version of Robin Hood to the small screen, and desperately trying to convince Netflix that what it really needs is a show centred on Irene Adler.
Deas now lives in a different part of South-east England with his wife and two boys where he continues to pretend to be other people, most frequently A Responsible Parent(TM).