Humanborn (Shadows of Eireland #1), by Joanna Maciejewska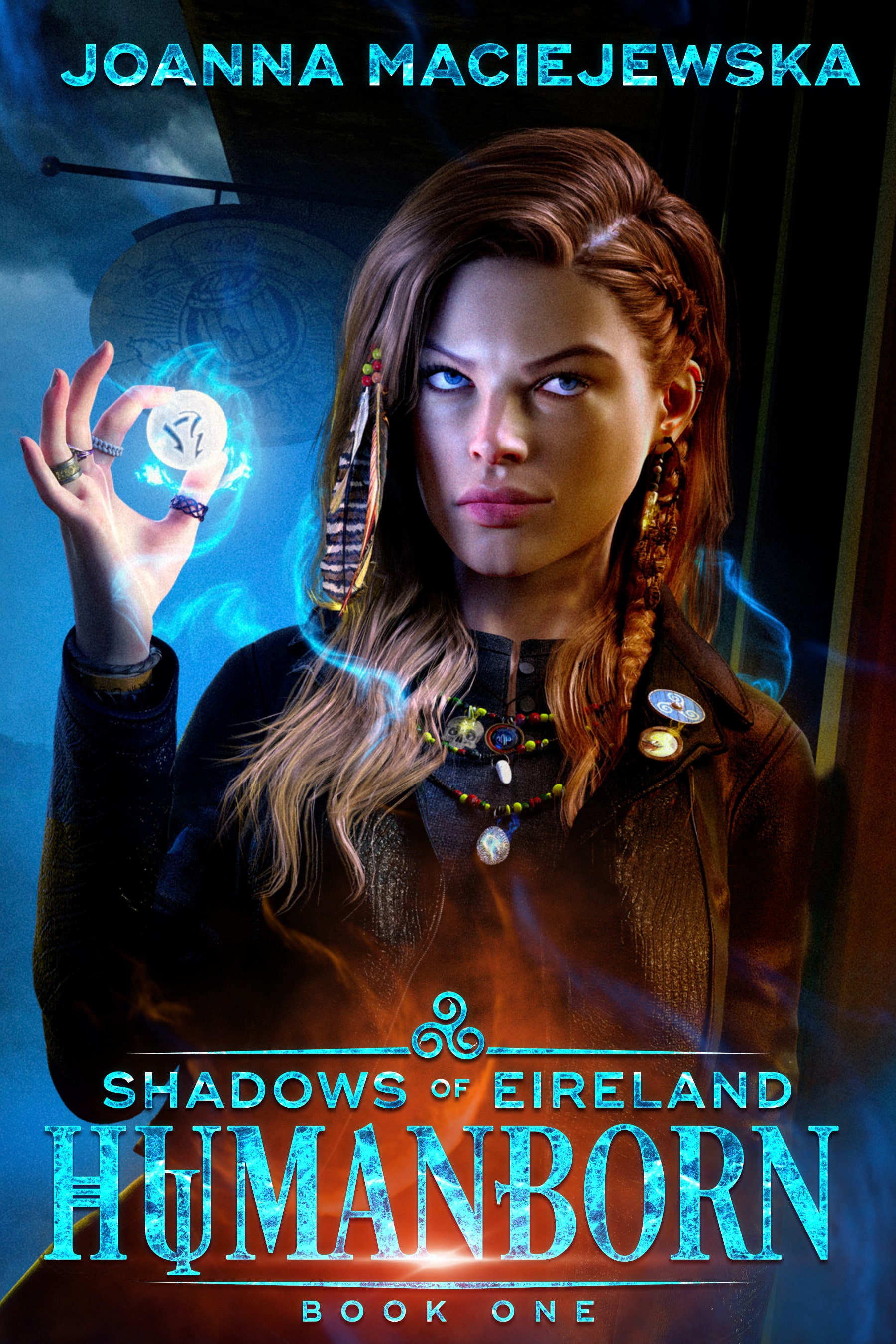 Synopsis:
In the war, the mythborn killed her friends, but now humanborn Kaja needs to work with them to uncover a conspiracy or Dublin's streets will run red with blood once more.
Less than a decade ago, the Magiclysm, a tear between Earth and another place, brought magic to Ireland—and worse, it brought back the mythborn. The war that followed left Dublin scarred, and cursed Kaja Modrzewska with chaotic magic that will eventually claim her life.
Struggling with wartime nightmares, Kaja seeks normalcy amongst the volatile peace working as an information broker when a series of explosions across Dublin threatens to reignite the war. Both sides are eager to blame the other, so Kaja reluctantly agrees to investigate.
But finding the terrorists responsible means working alongside the mythborn's elite killers, and uncomfortable wartime secrets coming to light. Kaja, who had saved a mythborn's life during the war, finds out she has a life debt of her own, and as she juggles her allegiances and obligations, she'll have to decide where her loyalties lie, with her old human allies or the mythborn.
Humanborn is the first book in the Shadows of Eireland series, written by Joanna Maciejewska. An urban fantasy proposal, situated in an alternative history Dublin where ten years ago Magiclysm happened, marking the return of mythical creatures, and the start of a big war between the mythborn and the humans, which left Dublin scarred, cursing some humans with chaotic magic, as our main character, Kaja, which eventually will claim her sanity and life.
A series of explosions among Dublin threatens to reignite the conflict, and Kaja, in her role of information broker, gets involved in the middle, and starts investigating the origin of those mysterious artifacts, as both sides (human and mythborns) are eager to blame the other.
Getting into this task will force her to work with forces she's not really comfortable with, especially with the Court, led by Eithne. They are especially interested in avoiding a conflict, and after the real nature of the threat is revealed, the human force (led by the Trinity) and the Court.
At the same time, Kaja should try to contain the consequences of the chaotic magic that poisoned her during the war, making her an humanborn. And this clock ticking for Kaja is one of the characteristics that make her a compelling main character. Conscious of her own mortality and that her time is running out, she is struggling with the situation; but the circumstances require her to be involved in the new conflict.
War marked her for life, and even she saved the life of a mythborn during it, so she's in a middle ground between both of the groups, which will eventually lead her to her relationship with the court. Even if she's the heroine in this story, she's vulnerable and will doubt when things go wrong, making her a really well-portrayed character.
About the secondary characters, most of them are certainly interesting, especially Riagán and Eithne, each one with its own virtues and defects. Riagán eventually will have a closer relationship with Kaja, showing that the bridge between both sides is not broken.
Eithne is basically the brain in the shadows, the leader of the Court, really interested in getting the best of Kaja, and maybe, getting her to her cause. Avoiding a new conflict is a big motivation for why she recruits Kaja, despite being a humanborn.
The story is set in an alternative Dublin, but where you can see the attention to detail Maciejewska has put in this book. Using her own experience in the city, places and buildings can be traced to real ones, giving a sense of accuracy.
Probably the aspect that I didn't find as polished was some of the fantastical ones, as most of the creatures that appear in the book tend to take a secondary role, and magic is not really developed/explained, outside of being really powerful and having some consequences.
Said that, if you like urban fantasy, and you are looking for a single POV story, give it a try to Humanborn. A fast-paced story, which will hook you from the start to the end, not having dull moments.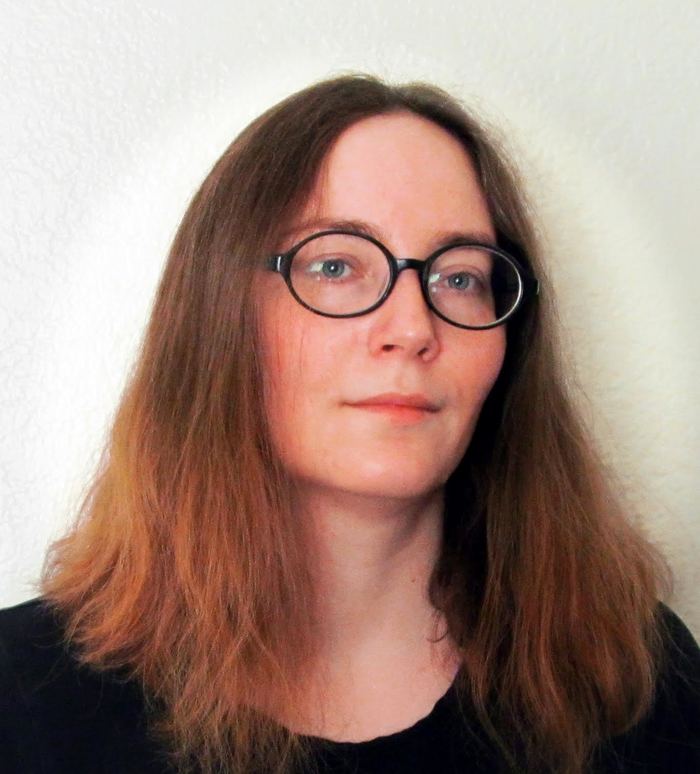 Joanna Maciejewska
Joanna might be a bit too cautious to do anything even remotely daring or dangerous herself, so she writes about daring adventures and dangerous magic instead. Yet, she found enough courage to abandon her life in Poland and move to Ireland, and then some years later, she abandoned her life in Ireland to move over to the US. She's determined to settle there, once she finally chooses which state to reside in.
When she's not writing or thinking about writing, she plays video games or makes amateur art. She lives the happy life of a recluse, surrounded by her husband, a stuffed red monkey, and a small collection of books she insisted on hauling across two continents.