Hymn of Memory, by S. Jean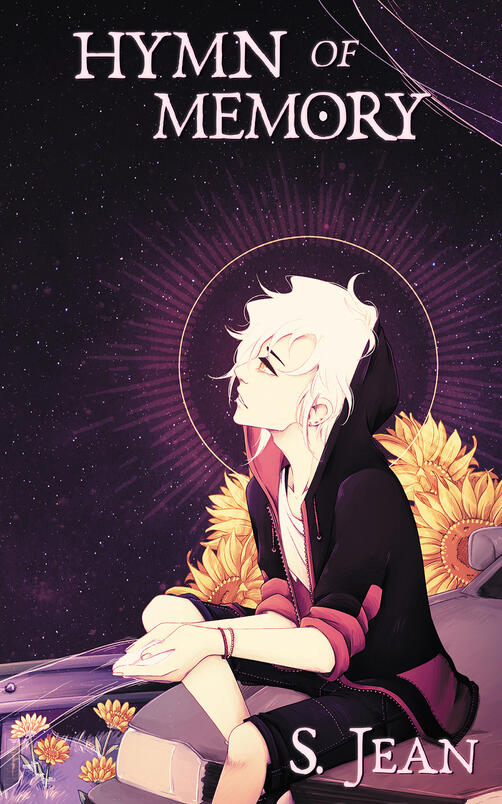 Synopsis:
As the Divine of Blackburn, Morgan sends its departed souls into the afterlife. It's a sacred job spanning generations of Divines before him, but there's a problem: the process invites the dead's memories inside and those memories quickly erode and erase his own. Before long, he fears he will completely lose who he is and no one seems to care.
Then Fin, a familiar face from town, sneaks into Morgan's room to beg for a resending of his grandmother and Morgan quickly agrees, knowing it means an opportunity to escape.
As escape quickly turns into a road trip with Fin to replace the memories he's lost, Morgan has to confront what it means if he never returns. Without him to send souls, they die completely, leaving a void in the world where nothing will live or grow. Returning, however, means he will lose himself.
And so, Morgan must decide if never returning and living his life as himself—not the Divine—is worth more than the souls he's leaving behind.
My Review
(4.5 out of 5 )
Hymn of Memory is a deliciously queer slice of life contemporary fantasy, written by S. Jean. In this novel, we are the spectators of the struggles of Morgan, a teenager with too many responsibilities, as he's the Divine of Blackburn, sending the souls into the afterlife; all of this coming with a prize: he's losing his own memories each time he fulfills his job.
This loss of memories is making Morgan struggle with his identity, especially after each time he acts as the Divine; being recluded from the world in the abbey just worsens this situation. So when a face that seems familiar, Fin, enters his room and offers Morgan the possibility of escaping for a bit of time in exchange for a service, Morgan accepts without too many doubts.
Soon this quick escape gets turned into a road trip with Fin, generating new memories and helping Morgan to find who he's in reality, more than just an instrument to fulfill a purpose, even if sending the souls away is a really important one.
A big decision must be taken: Morgan can return and continue being the Divine, in exchange for his identity and his memories, or just continue traveling and living, creating more memories.
Jean made an excellent work at portraying that escapism in the road trip, a low-stakes fantasy that is really enjoyable, queer, and full of feelings, in which we can empathize a lot with our main characters. Some difficult themes have been touched on, so be aware and read the CW before diving into this book.
Hymn of Memory is an excellent queer novel, about identity and duty, which feels like a warm hug at many moments. If you are looking for something cozy in your contemporary fantasy, give this book a try!