Immortal Longings (Flesh and False Gods #1), by Chloe Gong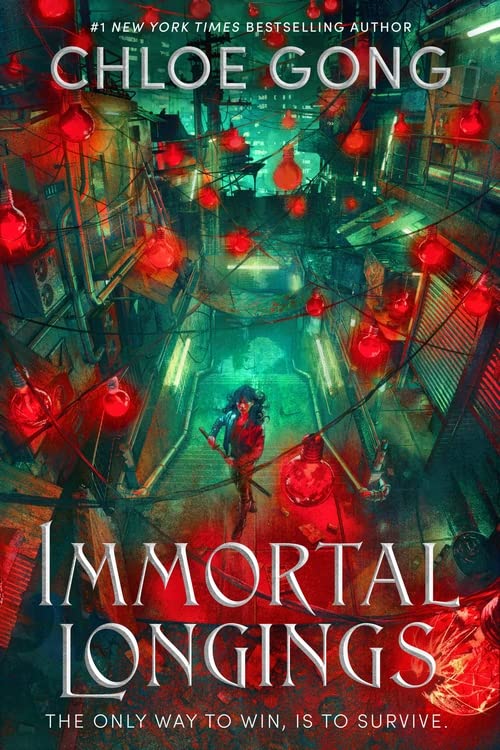 Synopsis:
Every year, thousands in the kingdom of Talin will flock to its capital twin cities, San-Er, where the palace hosts a set of games. For those confident enough in their ability to jump between bodies, competitors across San-Er fight to the death to win unimaginable riches.
Princess Calla Tuoleimi lurks in hiding. Five years ago, a massacre killed her parents and left the palace of Er empty…and she was the one who did it. Before King Kasa's forces in San can catch her, she plans to finish the job and bring down the monarchy. Her reclusive uncle always greets the victor of the games, so if she wins, she gets her opportunity at last to kill him.
Enter Anton Makusa, an exiled aristocrat. His childhood love has lain in a coma since they were both ousted from the palace, and he's deep in debt trying to keep her alive. Thankfully, he's one of the best jumpers in the kingdom, flitting from body to body at will. His last chance at saving her is entering the games and winning.
Calla finds both an unexpected alliance with Anton and help from King Kasa's adopted son, August, who wants to mend Talin's ills. But the three of them have very different goals, even as Calla and Anton's partnership spirals into something all-consuming. Before the games close, Calla must decide what she's playing for—her lover or her kingdom.
My Review
(3.75 out of 5 )
Immortal Longings is the first book in the fantasy series Flesh and False Gods, which represents the adult debut of Chloe Gong. A novel that dips its toes into the science fantasy terrain, a loose retelling of the Anthony and Cleopatra story in the context of mortal games, similar to a Battle Royale; a mix of violence with politics and romance.
We are venturing into the twin cities of Sa-er, a metropolis that captures well the essence of urban Asia with a touch of cyberpunk elements; each year a set of deadly games is hosted there by the palace and the winner gets unimaginable riches, an opportunity to climb into a better life.
This year, all is different, as among the participants there is Princess Calla Touleimi, who was in hiding for five years, after performing the massacre that ended with her parents and the palace of Er; she's decided to win the games so she can get access to King Kasa and finish what she started. Things won't be easy, especially when Anton Markusa enters the equation: an exiled aristocrat, in debt to keep alive her childhood love, and one of the best jumpers out of bodies; however, an unexpected alliance is formed between Calla and Anton, which ends becoming a relationship between two of the possible winners of the games.
Adding spice to the situation, there is Prince August, who is helping Calla to win, with the hope she will get rid of King Kasa, using this confusion to put himself on the throne.
But when it is clear that most probably Calla and Anton will become the final pair of survivors, Calla will be between the sword and the wall, having to choose between her love or the kingdom.
With this premise, we have an engaging story, which I found really enjoyable while reading, despite I found Gong had a tendency to overexpose, introducing too much information in places where the pace suffers. And it's a little bit sour, because there are many details I loved about the world she created that I couldn't enjoy more due to this.
Said that, I think the execution of the fight scenes is quite flawless, because instead of long combats with dialogue and forced dramatism, most of them end up becoming a fast and violent act, which ends with the death of one of the combatants.
Romance is a key piece of the plot, and Gong manages to create a parallelism between the story she's loosely retelling and the relationship that appears between Calla and Anton; a little bit spicy, but certainly well crafted and achieving that idea of an obsessive relationship.
Despite it being a book with certain flaws, Immortal Longings was a good read, as it delivered what I expected from the blurb. I have the curiosity to see how the series evolves in the next books.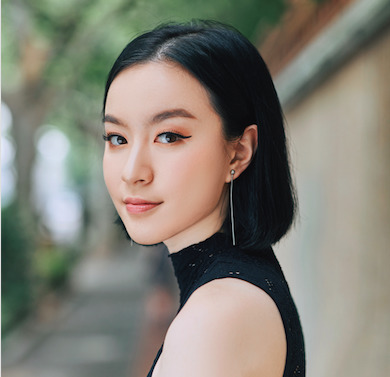 Chloe Gong
Chloe Gong is the #1 New York Times bestselling author of the critically acclaimed Secret Shanghai novels, as well as the Flesh and False Gods trilogy. Her books have been published in over twenty countries and have been featured in The New York Times, People, Forbes, and more.
She is a recent graduate of the University of Pennsylvania, where she double-majored in English and international relations. Born in Shanghai and raised in Auckland, New Zealand, Chloe is now located in New York City, pretending to be a real adult.