Jamie Hallow and the End of the World, by A.V. Wilkes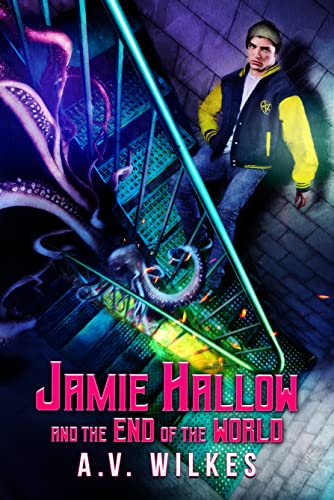 Synopsis:
Jamie Hallow is an Unbeliever…
For thousands of years, the Legion protected humanity from eldritch terrors. But when the nukes dropped, the balance was broken. The Legion retreated underground, ceding the surface to radioactive fall-out, surface scavengers, and things from Outside.
Several years since the war's end, queer teenage misfit Jamie Hallow – Legion born and raised – finds the bunker's theocracy stifling. His ex-boyfriend has pledged allegiance to the secretive Taskforce, running missions into the hot zone of the crumbling city.
And when Jamie learns just what his ancient cult is prepared to do to 'save' humanity, he must choose where his loyalties lie.
A novella from A.V. Wilkes — HP Lovecraft meets Mean Girls by way of The Chilling Adventures of Sabrina.
My Review
(4.25 out of 5 )
Jamie Hallow and the End of the World is an impressive horror novella, written by A.V. Wilkes. In such a short length, Wilkes manages to create a really complete world, full of details, which is a great mix between nuclear post-apocalyptic and cosmic horror, trying to answer the question: what would humanity do to survive when there aren't good options?
Jamie Hallow is an unbeliever, a rare person these days humanity is living underground, after a nuclear apocalypse was unleashed. The Legion, a force that protected humanity from the eldritch horrors, also retreated underground, letting the Outside to scavengers, radioactive fallout, and things from the Outside.
To achieve the salvation of those that are part of the Legion, they are ready to commit atrocious acts; and when Jamie discovers this, the rest of the faith he still had in the Legion's mission shambles.
Wilkes manages to include so much worldbuilding in this novella, from a big cult to Lovecraftian horrors, passing in the middle of a nuclear apocalypse. Social commentary that could be applied to our days is also included in this novella.
Tension was over the place during the whole novella. Even when we are in more relaxed places, we can feel how oppressive living in those bunkers is; and it rises to the limit when the Taskforce goes Outside, a devastated moor, where radiation is on high levels and multiple creatures lurk.
Jamie Hallow and the End of the World is an excellent novella, perfect for those looking for more Lovecraftian Horror in their stories. Wilkes has proven she's a skilled storyteller, so you should totally give her books a try.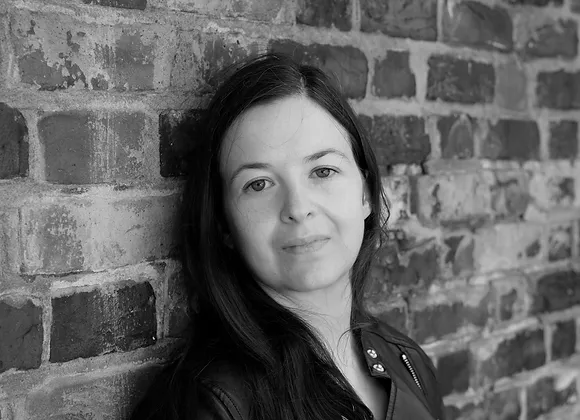 A.V. Wilkes
Ally Wilkes grew up in a succession of isolated—possibly haunted—country houses and boarding schools.
After studying law at Oxford, she went on to spend eleven years as a criminal barrister, learning how extreme situations bring out the best (or worst) in human nature.
Ally now lives in Greenwich, London, with an anatomical human skeleton and far too many books about Polar exploration. When she isn't writing or reading horror, she's usually to be found hanging upside-down (like a bat) from her aerial silks.