Ledge (The Glacian Trilogy #1), by Stacey McEwan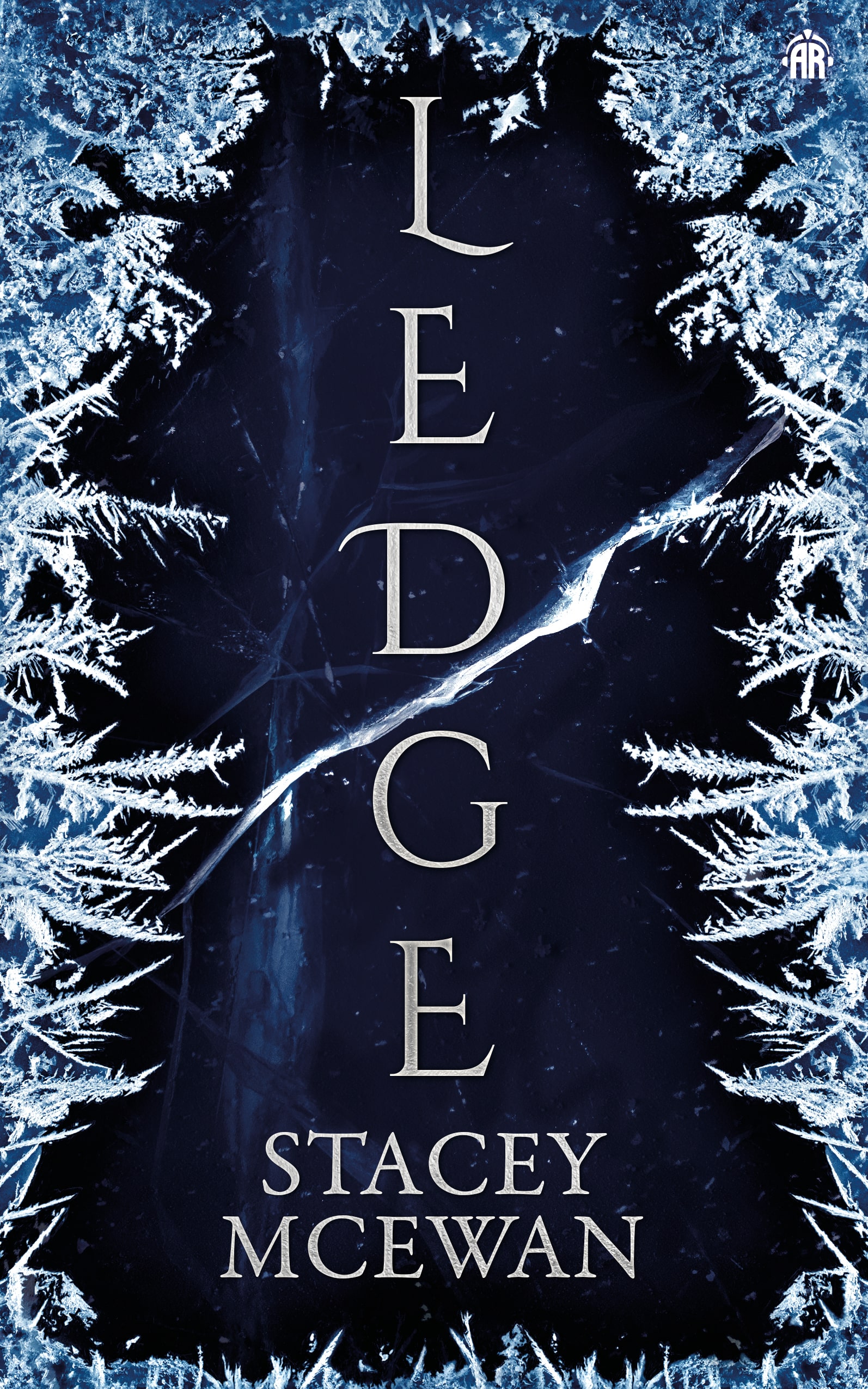 Synopsis:
After being randomly selected as a human sacrifice, instead of death, Dawsyn finds herself on a quest to save her people from their icy prison...
In a place known as the Ledge, a civilization is trapped by a vast chasm and sheer mountain face. There is no way for anyone to escape the frozen wasteland without befalling a deathly drop. They know nothing of the outside world except that it is where the Glacians reside – mystical and vicious winged creatures who bring meagre rations in exchange for a periodic human sacrifice.
Dawsyn, ax wielder and only remaining member of her family, has so far avoided the annual culling, but her luck has run out. She is chosen and ripped from her icy home, the only world she knows. No one knows what will happen to her on the other side, least of all Dawsyn. Murdered? Enslaved? Worse?
Fortunately, a half-Glacian called Ryon offers to help them both escape, but how can she trust one of the very creatures that plagued her life? Dawsyn is a survivor, and she is not afraid to cut anyone down to live.
With a slow-burning romance, high stakes and even higher rewards, this richly created new fantasy series by popular TikToker Stacey McEwan will keep you gripped to the very end.
Ledge is the first book in the Glacian Trilogy, a dark and romantic fantasy written by Stacey McEwan and published by Angry Robot Books. A strong female main character, who honestly suits perfectly the comp of The Bride from Kill Bill, a deathly challenge to survive in an unknown territory for her and an enemies to lovers romance are some elements that made Ledge a really enjoyable read.
Dawsyn, our main character, was born and raised on The Ledge, an aisled and isolated village where the people struggles to survive with the cold; all while waiting for the culling, a ceremony that happens each season where the Glacians, winged creatures, select some humans and bring them to the Glacian Kingdom.
After years of dodging this destiny, Dawsyn is finally selected by a Glacian, being taken by them; a destiny that for most of people means death. And it's true most of the time; but Dawsyn takes that small possibility, starting a runaway with a half Glacian called Ryon, an adventure that will take our focus most of the book.
The relationship between Ryon and Dawsyn starts being a pure interest one: he's just helping her escape while Dawsyn is still really reticent with this collaboration; but after all a life at The Ledge, she acknowledges Ryon is her best shot, apart from her ax.
In the fashion of an enemies to lovers romance, it develops due to the time they are forced to spend together, improving as they gain confidence in the other; having to flee from the Glacian requires the best of them. Not an excessively steamy romance, but well balanced.
For Dawsyn, this runaway also comes with the discovery of a whole new world, as the Ledge is isolated from the rest of the continent; the kingdom of Terrsaw is where the rest of humans are living, a place whose politics we will become spectators once Ryon introduces Dawsyn to the Queens; an aspect that I hope it gets developed more in the following books.
The whole runaway aspect is well executed, with McEwan introducing several fights that raise the stakes for Dawsyn and Ryon, as both are literally betting their lives on this attempt. As our character had experience with ax, seeing her fighting and wielding it makes total sense; and Ryon is the perfect complement for dealing with Glacians.
Ledge is a great starter novel, a foundation which can be used to continue developing the world of Terrsaw; a really enjoyable book by itself, which hooks you from the first page to the end. With Chasm coming so soon, I can't wait to see how it continues!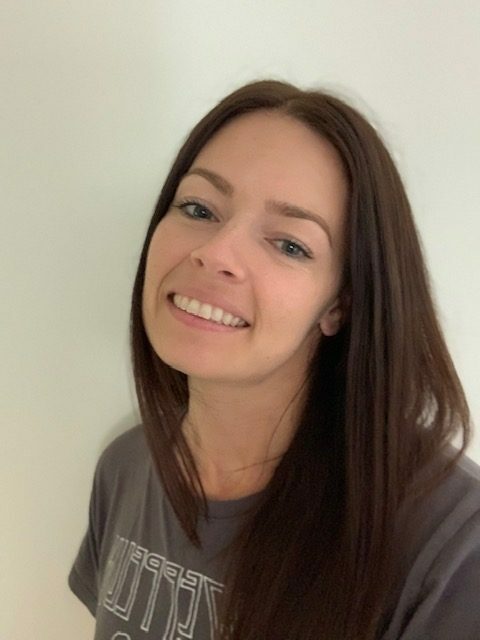 Stacey McEwan
Stacey McEwan is a school teacher by day and fantasy writer by night. A book influencer on multiple platforms, she began writing the bestselling Ledge after book lovers of the internet begged her to share her story ideas. Stacey lives on the Gold Coast, Australia with her husband, two children and one questionable dog. When Stacey isn't writing, teaching, or making ridiculous tiktoks, you'll find her playing with her children, reading, annoying her husband, or possibly all three at once.