Lessons in Birdwatching, by Honey Watson
Synopsis:
A smart sci-fi epic interwoven with political intrigue; set on a dystopian world ravaged by a time-plague where a brutal murder will start a civil war.
Perfect for fans of Dune, A Memory Called Empire and Ninefox Gambit.
During their temporary research post on Apech – a planet ravaged by a time distorting illness – Wilhelmina Ming and four other elite students of the Crysthian empire have witnessed such illogical brutality that they've resorted to psychedelic antidepressants and group sex to take the edge off. After a night of indulgence following a gruesome execution, they wake to find an oblique warning in the form of an impaled corpse dangling from the exterior of their residence.
When their subsequent investigation uncovers a web of collusion and conspiracy in the ranks of their own diplomatic corps, the envoys find themselves caught in the middle of a bloody civil war. As bodies pile up above ground, a deranged fanatic stokes an existential threat below, coaxing the embers of a forgotten god, and its temporal virus, to life.
Lessons in Birdwatching is the debut novel of Honey Watson, a sort of sci-fi book which, to be fair, lands in the wtf territory, a really brave and interesting proposal that won't let you indifferent. A mysterious sci-fi world poisoned by an unknown disease is the setting which we will explore through the eyes of some elite students from another planet in the Chrystian Empire.
Wilhelmina Ming and her four peers are researching the time distorting disease, and honestly, the whole research has turned into a hell for their minds; they are spectators of acts of brutality that go totally against their logic. To cope with this, they decide to use unconventional methods, such as psychedelics and group acts; after a particularly hard night, they awake to a really disturbant vision, an impaled corpse outside of their residence.
An investigation gets started on this, which soon turns to be more dangerous and darker than they expected, uncovering a conspiracy involving their diplomatic corps and that might end with a civil war. And at the same time, our group will start a journey of self-discovery, forced by the cultural shock they are immersed; revealing that not all the intentions are as pure or academical as they thought.
This book is an absolute experience, which might be a hit or miss, depending on finding the adequate reader; for moments, you can feel your brain melting by the amount of small details fit inside. Watson shows an excellent use of the prose to jump between different genres, but maintaining the continuity in the plot; it is difficult to think that this is a debut novel.
While the story is serious during most of the time, Watson doesn't lose a moment to introduce some more comical moments to alleviate the tension that for moments is growing inside the reader (bordering Discworld in that aspect)
Lessons in Birdwatching is a novel that you will love if you are ready to open your mind and leave alone any preconceived idea, the same way our characters need to do on the alien planet. A debut that puts Honey Watson on the list of authors I want to auto-read in anything they publish.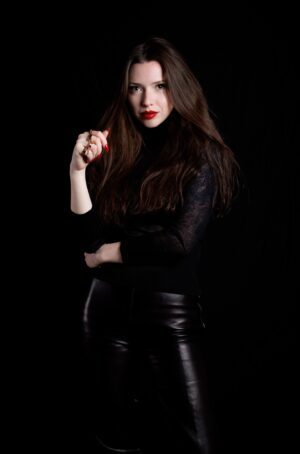 Honey Watson
Originally from the north of England, Honey now lives in Las Vegas where she spends much of her time enjoying ice hockey, fashion, and video games. A history graduate of University College London, she went on to study Chinese Literature at Peking University before obtaining a doctorate in Comparative Literature from NYU. She is an author of science fiction and a translator of several novels, short stories, and articles from Mandarin to English.