Lost Cargo, by P.A. Cornell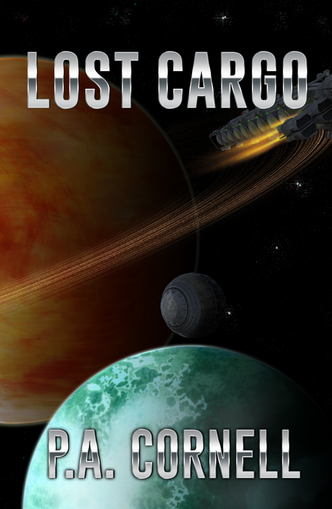 Synopsis:
When Parker signed up for the new colony world, they said the journey would be easy; just a nice, long stasis nap, followed by a smooth descent in the landing pods. But when an asteroid impact damages their pod, Parker and her fellow passengers are prematurely launched and left stranded on a wild, uninhabited moon – the remnant of a failed terraforming experiment.
With no way to call for help, the group must race against a rapidly-closing window of time to reach an abandoned camp before their slim chance at rescue is gone forever. This journey will be far from easy as the dangers of this alien landscape reveal themselves at every turn, and without a map, the only one who can lead them through it is Parker – but she has her own priorities, and survival may not be one of them.
Lost Cargo is an adventurous sci-fi novella, written by P.A. Cornell, which we are reading as part of the SFINCS. A story that explores the complexities of surviving in a difficult situation while being with a group of complete strangers, each one having to deal with their own problems and traumas.
After an asteroid impacts the pod where Parker and other passengers were in stasis travelling to a new colony, they are suddenly reanimated and instead of a new colony world, they find themselves detached from the rest of the ship, left in a wild and unhabited moon, which seems to be the result of a failed terraforming.
While the situation is kinda catastrophic, there's still hope, as there's a small window of time which would allow them to establish contact with the company. However, they need to reach an old building, a journey that will prove to not be easy after their first encounters with the alien fauna; and inside a group of many people, tension will rise.
Cornell has written an interesting story about dealing with an adverse situation; outside of our main character Parker, we have a relatively big group of passengers, each one different and that are reacting in different way to the traumas attached to this accidental landing: from the mother who has lost her children, to those that have almost nothing to lose.
Pacing wise, we have a fast novella, but which alternates action scenes with some introspective moments, balancing it quite well.
Personally, I think this story could have benefitted from being slightly longer, as the ending feels a bit abrupt; while it closes the story, it is rushed. It's not a big deal, as overall we have a quite complete novella.
If you like adventurous sci-fi, Lost Cargo can be a good election for you; a standalone story which explores a classic trope focusing greatly on the characters.
Disclaimer: This novella has been read as part of the SFINCS. This review/rating only represents my personal opinion and it might differ with what the team decides.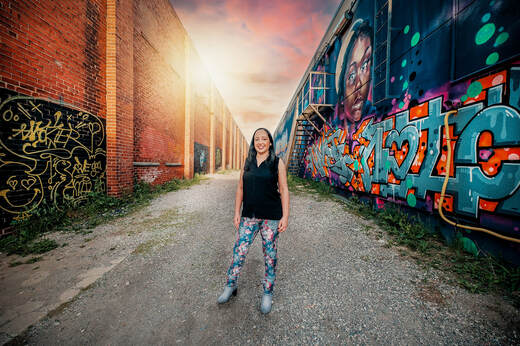 P.A. Cornell
​P.A. Cornell is an award-winning, Chilean-Canadian, speculative fiction author who was raised on a steady diet of books. When she was five years old she learned where all these books were coming from and decided writing was the path for her. She penned her first speculative story as a third-grade assignment: a science fiction piece about shape-shifting aliens. Over three decades later, she still has this story, which she keeps in her writing desk to remind her of how far she's come.
Despite her early interest in fiction, her first publications were in non-fiction as a journalist and copy editor. Since 2016, she's dedicated herself to writing science fiction, fantasy, and horror full time, and her stories have appeared in multiple genre magazines and anthologies. Her short story, "Splits," went on to win the 2022 Short Works Prize for Fiction, and that same year she also published her debut science fiction novella, Lost Cargo.
When not writing Cornell can be found reading, drinking various varieties of tea in ridiculous quantities, building Lego sets (check out some of her builds on Instagram), among other things. She also enjoys travel and hopes to do more of it in the future.