Magissa, by Kassandra Flamouri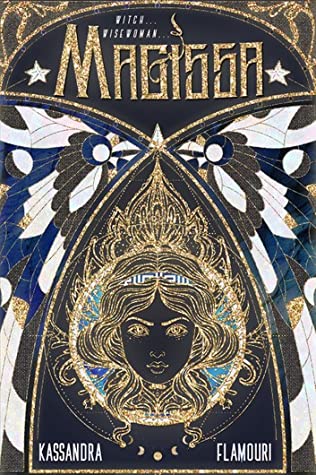 Synopsis:
For as long as she can remember, Chrysa Markou has longed for Pyrga, her native village in the mountains of Greece. But she never thought she would return like this—an orphan, crushed by grief and wracked with guilt over her parents' deaths. Even surrounded by family, she feels like a xeni—a foreigner. A stranger.
All she wants is to belong, but Chrysa instead finds herself beset by vicious gossip, family secrets, and a magical heritage that could derail the future her parents wanted for her. To make matters worse, the one responsible for orphaning Chrysa has returned to unleash a reign of supernatural terror over her new home.
With the help of a handsome but moody Seer and a pair of burly guard dogs, Chrysa scrambles to protect her village from an onslaught of dark creatures commanded by her parents' murderer. As the noose of the killer's malice draws tighter, Chrysa grapples with festering doubts: Is she the victim, the hero…or the true cause of her people's suffering?
Triumph over evil seems worth any cost, until it threatens to unravel everything Chrysa believed she was fighting for.
Magissa is a great novel about grief and dealing with pain, a really well-written tribute to the Greek traditions, while also constituting an entertaining urban fantasy book. We are directly thrown into the funeral of Chrysa's parents, who died in America in strange circumstances, being this funeral hosted in Greece, their homeland, to where Chrysa has returned after fourteen years out, as she has been raised as an American.
From the start, we are able to observe how this young girl has to deal at the same time with the grief of losing her most immediate family while trying to make herself a life in a country where she hasn't been since she was three, in a really traditional community, where xenophobia and mistrust of strangers are an important denominator. Soon, she discovers that if she fleed from there when she was a child is due to her parents being scared, and because she's the Maiden, the descendant of a powerful lineage of magical women, closing the circle which started with her grandmother.
And this discovery marks the start of a run to discover the truth about the death of her parents, and why they were assassinated by the Skia, opening the door to a secret world that lies there, where the old Greek traditions are real, the creatures and forces of nature manifest, all of them mixed also with a little bit of the Orthodox Christian Church traditions. And at some point, while having to deal with all these unexpected discoveries, part of her family and her known ones are in danger, as these same forces that try to get her power won't stop in their proposal.
Chrysa is an excellent main character, who is experiencing so many confusing sensations, and having to deal with grief at the same time she's becoming conscious of her own powers as magissa, and how she is part of a bigger scheme of things. Themes such as LGTBI+ discrimination and xenophobia are treated exquisitely, using the set-up of a traditional Greek community as the perfect place to explore them. Some of the scenes derivated from these themes are kinda hard to read, especially the ones that are seen from Chrysa's perspective, as again, she's on the worst side of things multiple times, being the outsider on Pyrha.
Worldbuilding is one of my favourite aspects of this book, despite I think I couldn't grasp it as well as a Greek native could do, as many of the creatures and forces that appear are derivated from their folklore, like lykanthropos and nereidas. The relative isolation of the community helps make this mix not detune on the current world; I think it wouldn't have worked as well if it was situated in a more crowded town.
In summary, Magissa is an ode to Greek folklore and traditions, while at the same time representing in a great way how a person has to deal with grief and pain. A really entertaining young adult novel, which I devoured in a few days, and that I can recommend to YA enjoyers, and those who are more curious about the folklore and traditions of Greece.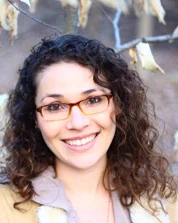 Kassandra Flamouri
Kassandra Flamouri made her storytelling debut at age three with "Squirm the Worm," which was warmly received by an audience of assorted beetles. After many years spent exploring a variety of interests, she went on to study music composition at the Sunderman Conservatory of Gettysburg College. She currently resides in Pennsylvania, moonlighting as a folk musician while juggling writing and teaching. Kassandra shares her heart and home with a very sweet and loving man, a very sweet and excitable cattle dog, and an only intermittently sweet, very old black cat.
Kassandra's works include The Fruit of Our Thorns: A Collection and The Roots of Our Magic: 6 Stories Inspired by the Folklore of Greece (a bilingual collection), both available on Amazon, as well as her recent debut novel, The Chalice and the Crown, available at most online retailers. More information about her past and upcoming work can be found on her website at www.flamourifiction.com.