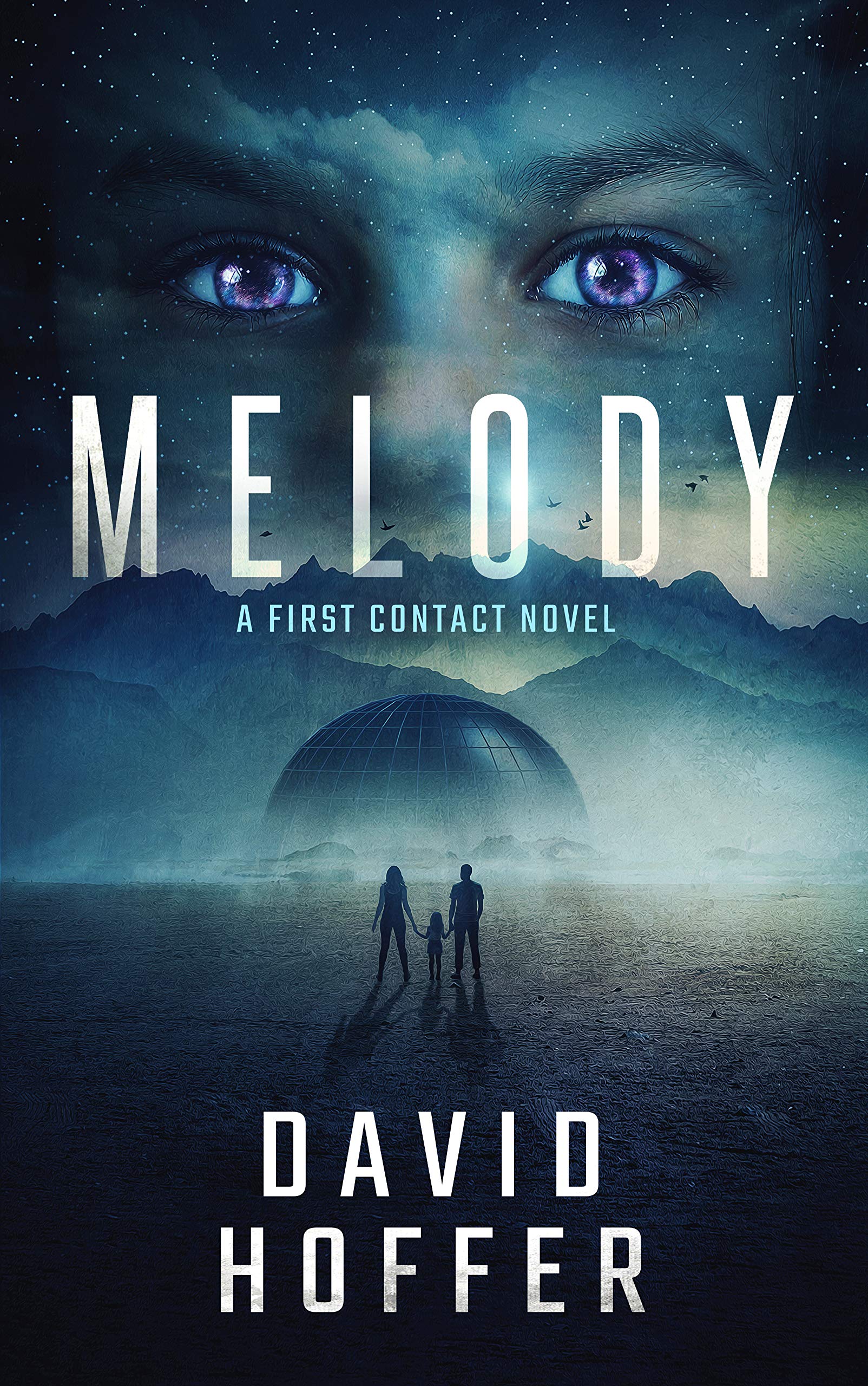 Synopsis:
A melody from the stars can save humanity, but only if Stephen can awaken the alien within....
Childhood therapy cured Stephen Fisher of disturbing visions and the delusion of having come from another world. But when his daughter obsesses over a star in the night sky, he fears that his genetic legacy may have burdened her with the same illness. His sanity is then shattered when he loses his child and the military abducts him claiming that she recorded a song broadcast from another world.
A voice inside Stephen's head convinces him that he can bring his daughter back to life. What he discovers instead is a stunning truth about himself, his child's destiny, and the fate of the entire human race....
Melody is a riveting and thought-provoking science fiction novel. If you like first-contact scenarios and action-filled stories, then you'll love David Hoffer's otherworldly adventure.
My Review
(3.5 out of 5 )
Melody is a first-contact technothriller, written by David Hoffer, which we had read as part of the SPSFC2 finals. I went totally blind into it, just knowing the subtitle, and while the book seemed one I could have loved, there were some problems that made my experience non-optimal.
In this novel, we are going to be following Stephen Fisher, a man who experience visions during his childhood, cured by therapy. When tragedy hits him, his life is broken; and when the military abducts him alleging his dead daughter recorded a melody from the stars, his sanity starts going down.
Pressed by the voices in his head, he will soon start unveiling a secret that will become crucial for humanity and for his destiny.
We have here a technothriller, well written, and with a frenetic pace, which particularly didn't work for me: I found it confusing, especially when the multiverse plot enters into play. I understand why the author choose this, but I think it wasn't weaved in a good way, making the plot a little bit too convenient.
If you like complex first-contact stories, you might like this book more than I; said that, I think it's a decent story, just not one it would click with me.
Disclaimer: This review and score represent my sole opinion. Team score may vary.