Mother Howl, by Craig Clevenger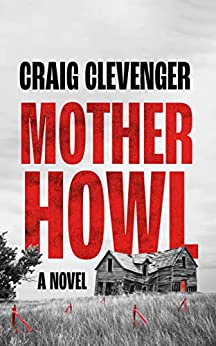 Synopsis:
Compelling literary crime that follows the son of a serial murderer who changes his identity in a bid to escape his past.
Sixteen-year-old Lyle Edison recognizes the face of a murder victim on the nightly news – the waitress at his local diner. A place he often frequented with his dad. The following day his father is arrested and charged with her murder. And then eight further bodies are discovered.
Following the revelation that his dad is in fact a serial killer, Lyle is outcast and shunned. Forced to abandon his family, illegally obtaining a new identity, he moves away to start all over again.
Some years later, Lyle thinks he has finally moved on. But after several brushes with the law, Lyle's past eventually catches up to him when a mysterious stranger known only as Icarus shows up and seems to know Lyle's secret…
Mother Howl is a literary crime fiction, written by Craig Clevenger, and published by Datura Books. A story about dealing with the scars of the past, really centered around the characters and their respective traumas, following Lyle Edison, the son of a serial killer, a man who is trying to flee from his past and avoid becoming somebody like his father.
Lyle was always Lyle, but when at his sixteen years-old, his father was revealed as a serial killer, all his life shattered; he fled from his house and illegally changed his name, looking to start from zero.
Twenty years living under that new identity, he's currently on probation system for a crime he didn't commit, but is slowly building a life, having a wife, waiting for a baby; that's until a mysterious character, Icarus, literally descends from the sky.
Icarus is definitely an element that shakes us the whole novel ideal; no documentation, no way to identify him. He's convinced of hearing the voice of Mother Howl, an enigmatic figure that might represent something akin to God/its voice in this story. And when Icarus calls Lyle by his real name, that identity he tried to conceal from everybody, the foundations of Lyle's new life get shaken.
Lyle is a flawed character, essentially; he tried to leave her past behind when he paid to get the documentation that made his new identity possible, but he hadn't stopped looking behind with the fear somebody would discover him. His daughter and his wife are the reasons he needs to avoid getting into problems.
Mother Howl is a weird novel, in the sense we could classify it into different genres, such a noir thriller, but for moments it borders the magic realism. Pacing suffers a little due to this, being definitely slower than what I would have expected.
Said that, I think the weirdness is one of the details that makes the reading experience something memorable, complemented with a carefully crafted prose; you are definitely not prepared for what Clevenger proposes with Mother Howl.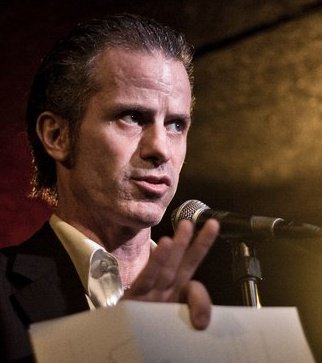 Craig Clevenger
Craig Clevenger is an American author of contemporary fiction. He was born in Dallas, Texas and raised in Southern California, where he studied English at California State University, Long Beach.
He has travelled extensively and lived in Dublin and London, but currently resides in California. He is the author of two previously published novels, The Contortionist';s Handbook and Dermaphoria. His works have been translated into 30+ languages.