Mysterious Ways (Viatanesian Mysteries #1), by Abbie Evans - A review by Esmay Rosalyne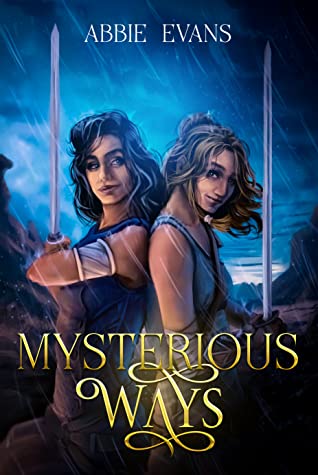 Synopsis:
The Goddess works in mysterious ways, and Isabella Varselak intends to find out exactly what those ways are.
As the commander of the 7th Unit of the Solistopian City Watch, Isabella Varselak has dealt with many a mystery. Murderers, burglars, con artists, and troublesome demons have given her a multitude of crimes to solve over the years.
But injustice in the way the world works is all around her. Innocent people suffer, guilty people triumph. When this is questioned, the only answer she receives is that the Goddess works in mysterious ways.
Determined to get to the bottom of what these ways are and solve the ultimate mystery, she sets off on a journey to find answers — but she'll have to go through hell to get them.
Mysterious Ways is a fantasy novel set in a matriarchal world. Women are in power, they worship a Goddess, and same sex relationships are common and socially acceptable.
My Review
(3.5 out of 5 )
Mysterious Ways only came onto my radar when it was announced as a finalist in the SPFBO8 competition, and I am so glad I gave it a shot. I mean, a fantasy novel with romcom elements set in a matriarchal world where women rule and queer relationships are the norm? Sign me up!
We follow Isabella Varselak, the stoic and pragmatic commander of the City Watch. She has been told her entire life that the Goddess works in mysterious ways, but Isabella is becoming more and more fed up with the injustices of the justice system she is supposed to uphold. After a number of brutal murders, Isabella decides it's about time someone confronts the Goddess to figure out what her true motivations are. Together with her nemesis, con-artist Cerys, and her subordinate, Theo, she embarks upon a quest to get to the bottom of the Goddess' so-called mysterious ways… and they are willing to go through hell to complete their task.
This story starts off with a bang and immediately sets the tone for the rest of the book. The sense of humour instantly clicked for me and within a couple of pages, I found myself chuckling at the wild antics of our characters.
Isabella herself is a perfectly fine main character to follow and her journey is fairly compelling, but I think I mainly liked her because of the hysterical dynamic between her and her companions. Cerys and Theo might not be the most well-fleshed-out and complex characters ever, but they provided so much heart and comic relief to the story that I just really ended up enjoying them. The witty, sarcastic, and flirty banter is top-notch and kept me highly entertained.
Also, the romance isn't a major focus of the story, but I was totally on board with it. Both of these fierce ladies somewhat begrudgingly find themselves falling for each other, which was just so amusing and lovely to see.
There is some great character growth over the course of this story and even though it all felt a bit predictable, it was also earned, believable, and frankly just heartwarming.
Now, I could easily start poking holes in the world-building and plot, but in the end, I just had so much fun that I don't even care about this book's flaws. Sometimes you just need a fun, escapist read and this was exactly that for me.
That said, I do wish the whole concept of a matriarchal and queer-normative society was explored with a bit more depth and nuance. The author essentially just swapped gender roles and has now made men the target of sexism and discrimination, which felt fairly cheap in my opinion. Still, it's a fun thought experiment and it was a nice change to see women in power for once.
The plot was honestly also a bit off-the-wall, but I was just on board for the wild ride. We're going to visit Satan herself and then impersonate her in order to get to her dear sister, the Goddess? Sure, why not?!
Also, I think exploring the various realms of existence and encountering different types of demons was quite interesting and fun. The author did a really great job of setting the scene and creating atmosphere, which made for quite an immersive reading experience.
This book honestly just doesn't take itself all too seriously and it's unapologetically messy and chaotic, which is part of what makes it all so charming and fun. Is it a murder mystery? A fantasy quest? A romantic comedy? A philosophical musing on justice, religion, gender, and free will?
Who can really tell? All I know for sure is that it was one hell of a wild ride that kept me engaged and amused the entire way through!
I ended up having a blast with this story and I am definitely interested in continuing the series because now I am invested in these characters' messy lives and relationships. If you are in the mood for a fun, fast-paced, popcorn-type of reading, then I highly recommend giving this one a shot!
About the reviewer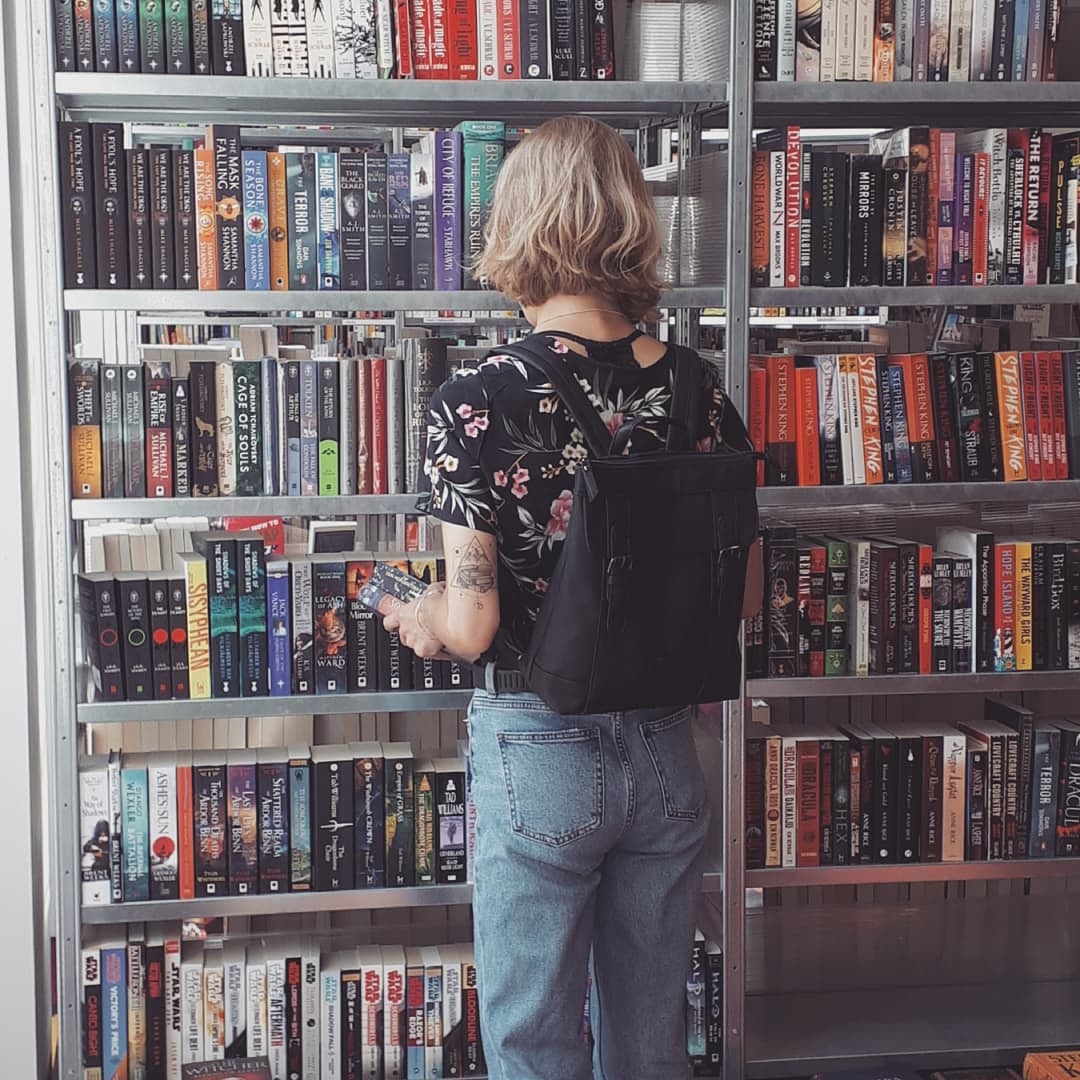 Hi! I'm Esmay, a 20-year-old bookworm from the Netherlands. My main hobbies are reading books, talking about books, reviewing books, and watching videos of people talking about books. Fantasy is my favourite genre, but I will honestly read anything if the premise intrigues me. Also, over the past year, I've become a huge (SFF) indie/self-pub enthusiast and it's been a wonderful experience to discover all the hidden gems. I'm forever exploring stranger worlds.
You can find her on Goodreads and Twitter.