Mystic Reborn (The Archives of Evelium #2), by Jeffrey Speight - A review by Charles Cavendish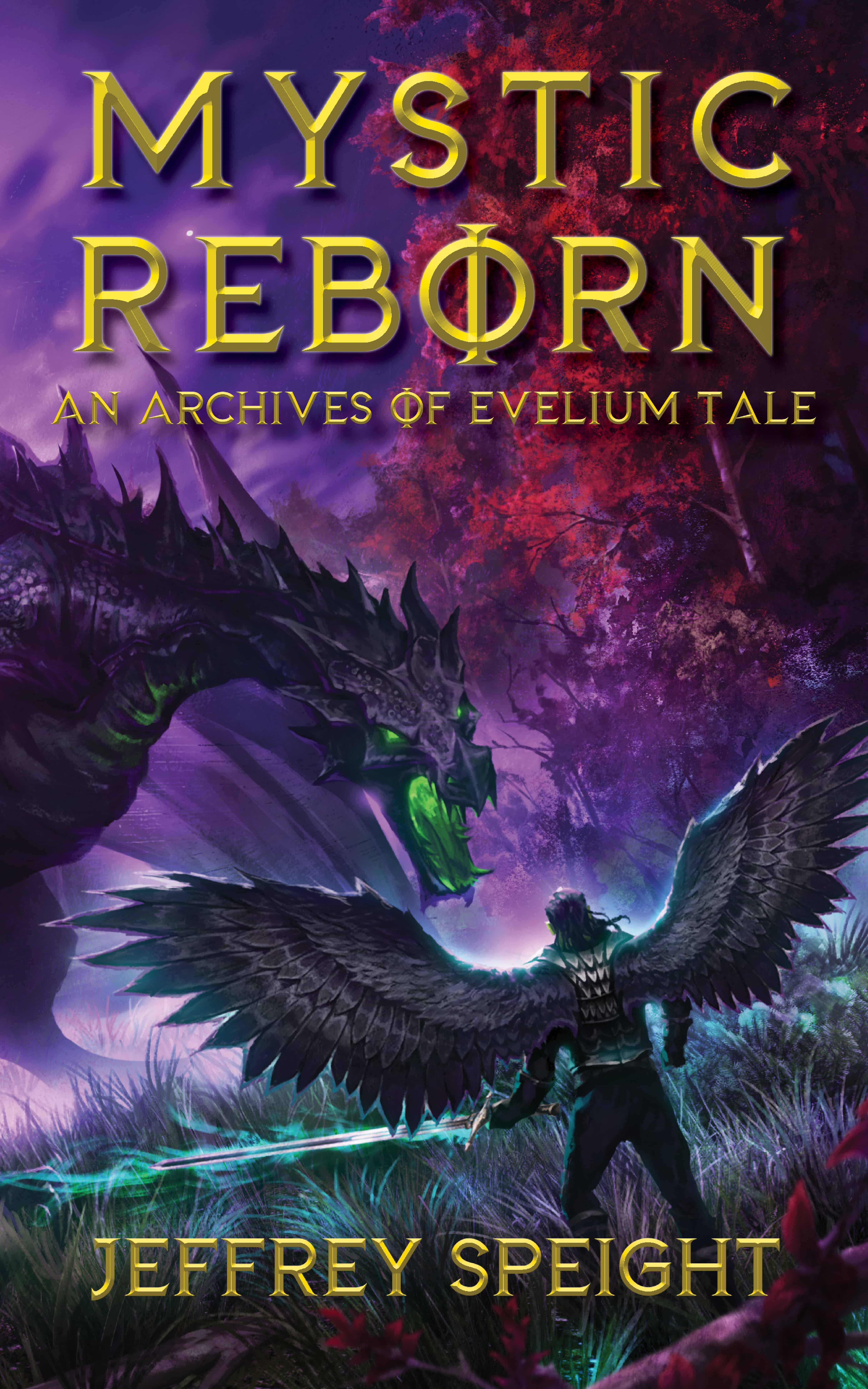 Synopsis:
Some paths are meant to be walked alone.
Mystic Reborn is the continuation of Paladin Unbound, the award-winning start of the Archives of Evelium.
After embracing his destiny as the last of the Paladins, Umhrathe Peacebreaker is granted ancient powers by the gods. When he returns to the ruins of Antiikin to fulfill a promise, he embarks on a journey that will push the limits of his abilities.
As the Grey Queen's arrival heralds the fulfillment of a prophecy that could mean the end of humanity, the kingdom of Evelium desperately needs a hero. Can Umhra once more rise to the challenge and save mankind from annihilation?
I received an ARC from the author in exchange for an honest review – I will always try to avoid spoilers but there may be some light hinting below…
Having thoroughly enjoyed Jeff's first book (Paladin Unbound) I was eager to jump back into the world of Evelium with Mystic Reborn.
Everything that I enjoyed in Paladin Unbound comes back with interest and it's safe to say that Jeff has dialed things up to 11 with Mystic Reborn. It's a story that sucks you in and I found myself racing through it, which for me is a good indication of how well I engaged with the book.
Mystic Reborn grants us an expanded worldview on several levels, geographically we moved from the depths of the oceans to the freezing mountain tops. This sense of scale adds depth to the world of Evelium and left this reader wanting more. There is no shortage of new and fantastic creatures with everything from wyverns and dragons to giants & orcs and the god-like guardians (sorry can't say anymore, spoilers remember). On the "human" side of things, we are treated to thrilling escapes, sea battles, and a kingdom threatened with a battle of secession / civil war.
We also get to explore what it means to be a mystic and see Umhra significantly grow in his powers & abilities although this growth comes with at times far-reaching consequences. His thirst to expand his knowledge is a central theme that I thoroughly enjoyed, and one that comes across as a natural progression of the story rather than an information dump.
Whilst the storylines of Umhra and his fellow adventurers, The Barrows Pact, do diverge for much of the book, the overall story is richer for it. It allows us to observe both Umhra's development but also gives us the chance to see the rest of the band of heroes in more detail. Rest assured the storylines do reunite in time for the action to ratchet up several gears and you will be griped to the final page (I'll say no more for fear of giving away spoilers).
Jeff has taken the opportunity to show us the wider world of Evelium and for me, the book is richer for that. We have been gifted a fast-paced, action-rich story and I'm very keen to see where the next book takes us.
Hopefully, we won't have to wait too long to find out.
* * * * *
About the reviewer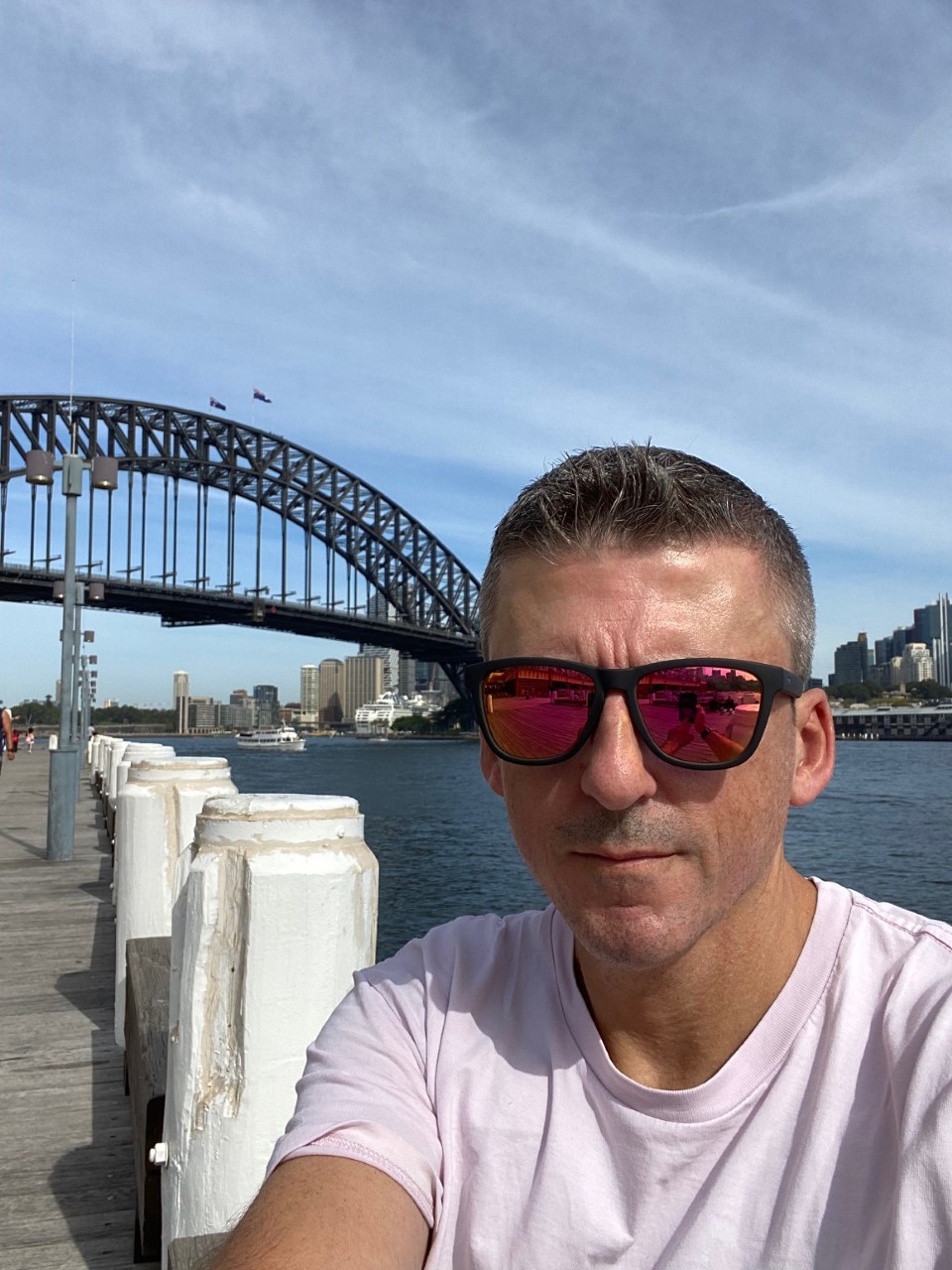 Hey I'm Charlie!
I'm old enough to have seen the original Star Wars trilogy at the cinema (let's leave it at that). I currently live in Sydney (Australia) with my wife, three teenage children, and two pugs. I have spent about half my life in the UK and the balance in Australia so tend to have a strong English sense of humour.
I've always loved books and reading but stumbled into the world of indie authors/self-publishing after making the "brave" leap onto Twitter in 2022. This proved to be a revelation and I have been getting involved in the community ever since, with my main focus being on indie SFF books.
I'm keen to help promote indie authors and so thought I'd try my hand at writing a few reviews, its very much a work in progress!
Outside of reading and the book community, I love running, my pugs, and my family (not in that order).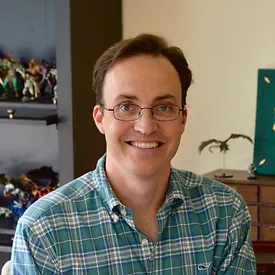 Jeffrey Speight
Jeffrey Speight's love of fantasy goes back to an early childhood viewing of the cartoon version of The Hobbit, when he first met an unsuspecting halfling that would change Middle Earth forever. Finding his own adventuring party in middle school, Jeff became an avid Dungeons & Dragons player and found a passion for world-building and character creation.
While he went on to a successful career as an investor, stories grew in his mind until he could no longer keep them inside. So began his passion for writing. Today, he lives in Connecticut with his wife, three boys (his current adventuring party), three dogs, and a bearded dragon. He has a firmly held belief that elves are cool, but half-orcs are cooler. While he once preferred rangers, he nearly always plays a paladin at the gaming table.