Nexus Point (The Time Rangers #1), by K. Pimpinella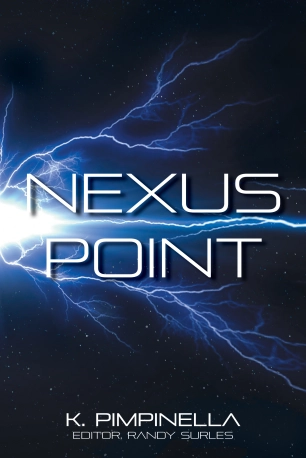 Synopsis:
The year is 2198. Earth has unified under one government, Utopia. War has ravaged the planet, forcing many citizens to immigrate to space stations and colonies. As human life expands into space, the Nexus Point and its abandoned station are discovered along with their time-travel capabilities. Time travel becomes the new luxury vacation, but some citizens go rogue and as history starts to change, the Time Rangers are born; a specialized unit tasked with chasing down the Time Runners. Following family tradition, Kai Sawyer, joins the Rangers. His first mission as a commander; travel to1634 France and defeat a Time Runner trying to jump-start the progression of medicine. As Sawyer struggles to save his team and the future of Utopia; he learns of a more sinister plot that might include his father, the Rear Admiral of the Time Rangers. Should the Runners succeed, they will rewrite the future of all mankind.
My Review
(3.5 out of 5 )
Disclaimer: I received an ebook copy for this blog tour for Escapist Book Company. This hasn't influenced either the review or the score.
Nexus Point is the first installment of the Time Rangers series, a military sci-fi work from the Canadian author K. Pimpinella. It features the future, time travel, and an interesting organization that is responsible for keeping the temporal line, Time Rangers.
Kai Sawyer is the son of Commander Sawyer, one of the highest Commanders in the hierarchy of the Organization, and as such, he is forced into becoming Commander on Time Rangers, as he is mainly forced to follow the path his father has for him, sometimes being threatened.
Kai's character has so much potential, as we can see through his eyes some difficult conditions, such as it can the parents' expectations, the pressure to follow a determined path, and having to deal with the challenges of being the leader of a team. It also features some conditions derived from how Kai was conceived, as he is a Spawn, a genetically modified human.
There's one aspect I particularly loved about the book is how many historic moments are featured, as we are talking of a novel whose main point is time travel. From the Titanic sinking to JFK's assassination to the main mission of the book, 1634 France; we experience diverse historical scenarios and we watch how they fight to avoid temporal discrepancies, which is also something I consider bright from the author, as she's avoiding the grandfather paradox by using this system.
Ironically, I think the reason why my score is not higher is the France mission, as I found it kinda dragging the pace, from a first half that I find really brilliant, to this one which I personally found really slow. I actually prefer the shorter episodes to this longer mission, honestly. Also, one of the parts that feature Kai is probably just not of my taste.
Still, I would recommend this book to people who love History, as it fulfills it perfectly, and to people who love Time-Travel Sci-Fi.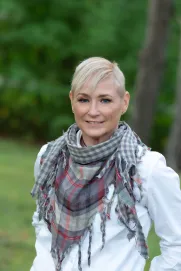 K. Pimpinella
Author, former Trooper with the RCAC Queen's York Rangers, and lifelong fan of science fiction, K.Pimpinella also studied English and space sciences at university. Working as a paramedic for 20yrs, time at NASA's Adult Space Academy at the Marshall Space flight Center in Hunstville, Alabama, and past volunteer work with Global Medics in Cambodia, has given her invaluable experience to draw from as she writes her action/adventure, soft-military, sci-fi time travel series- The Time Rangers. She lives in Ontario, Canada with her husband and two dogs.