No Heart for a Thief (Malitu #1), by James L. Dulin - A review by Esmay Rosalyne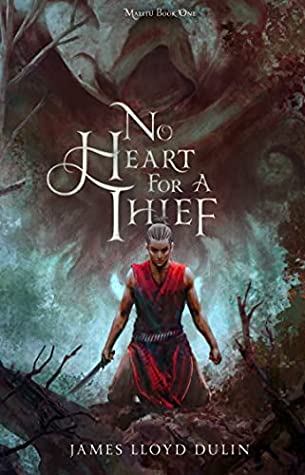 Synopsis:
We are the stories we tell ourselves...even the lies.
The Thief, a great spirit, and her descendants have abused their ability to steal magic for centuries. When Kaylo starts to hear the song of other people's magic, he must learn to hide from his people as well as the invaders. A gift or a curse, Kaylo may be able to save his people from the Gousht Empire that claimed their land with this stolen magic.
Eighteen years later, Kaylo still prays to the spirits, but not out of loyalty or love. He knows better than to rely on those selfish bastards for anything. While hiding in the forest from his foolish acts of rebellion, he encounters a girl, Tayen, being pursued by two soldiers of the empire. Against his better judgment, he risks facing the consequences of his past to intervene.
When Tayen attempts to run off seeking vengeance for her family, he offers to train her to wield her magic and a blade. If he can't convince her to relinquish her need for vengeance and stave off the demons of his past, he's going to get them both killed.
I am not going to lie, the dark and alluring cover for No Heart for a Thief was all I needed to convince me to give this book a shot. And oh my, am I glad I did, because this turned out to be one of the most refreshing and emotionally engaging fantasy stories that I have read in a while.
For the past 18 years, Kaylo has been living a reclusive lifestyle, desperately trying to escape his turbulent and traumatic past. But his peace is disturbed when he ends up saving a young girl, Tayen, from the enemy soldiers who recently killed her family. She recognizes him as the legendary Hero of Anilace, also known as Ennea's Thief, and soon Kaylo has to come to grips with the fact that he can't outrun his past any longer. With the hopes of protecting from her own burning desire for revenge, Kaylo somewhat begrudgingly becomes her guardian and mentor, and starts sharing his life story with her. What follows is a beautifully crafted dual POV story, switching between Kaylo's past and Tayen's present, which will keep you emotionally engaged the entire way through.
Now, this is a dark and emotionally challenging story dealing with difficult themes of war, occupation, racism, colonialism, oppression, grief, and loss, but somehow the author managed to keep the tone from becoming too bleak or depressing. All of these subjects are handled with so much care and they are woven into the story so beautifully, that I never felt like they became overbearing or too on the nose.
On top of that, it really helped that the scope of this story is a lot more personal and intimate than you might expect. Yes, there is a large-scale war going on, but unlike in most other fantasy stories, we are not focusing on the large battlefields or the big political power players of this war. Instead, this story hones in on how the war and occupation personally affect our two protagonists, which results in an introspective, meditative, intimate, emotional, and heartfelt story.
I immediately latched onto both Kaylo and Tayen, because they are simply such well-realized and sympathetic characters and their individual journeys are so incredibly compelling. Tayen is such a fierce and impulsive little spitfire at the start of the story, but you really see her grow as she slowly starts to take Kaylo's guidance and advice to heart.
At first, I was caught a bit off-guard when we suddenly jumped into Kaylo's coming-of-age backstory, but you soon start to see how both timelines interweave and complement each other. I loved how Kaylo's own moral and spiritual journey guides him in his mentorship of Tayen and it was delightful to see their bond develop as they find solace in each other's company. I mean, who doesn't love a good grumpy mentor/eager mentee relationship? I actually wouldn't have minded spending more time in the present day, because I think I could have connected to these characters on an even deeper level if we hadn't spent about 70% of this novel in Kaylo's past. Still, I think Dulin is a very gifted storyteller and he pulled off the framing narrative very well.
Now, even though the character and relationship development was the highlight of the book for me personally, I can't deny that the world-building is also absolutely outstanding. The world feels so well-established and it was fascinating to see the culture clash between Ennea and the invading Gousht Empire. This story really examines how history is (re)written by the victors and it was harrowing to see how the invaders will do anything to erase native history and culture.
And that theme bleeds through into the spiritual and elemental-based magic system, which I found extremely intriguing. I was captivated by the interweaving of magic and religion in this world and I loved seeing how this impacted our protagonists' lives on a personal level, particularly Kaylo's. His internal conflict, stemming from his struggles with his magic and faith, was so incredibly well-written and added so much complexity and depth to his character.
All that said, it did take a while for me to wrap my head around the unfamiliar concepts, which kept me from being able to get fully immersed at the start of the story. Eventually, though, I did catch on and I just can't deny that this magic system is incredibly well-developed. I even came to really appreciate its mystical and entrancing quality, which filled me with a sense of wonder.
And speaking of entrancing, I would be remiss not to mention the incredibly beautiful and captivating prose. I loved how Dulin made this world and the characters come to life through his evocative descriptions and compelling dialogue. There are also some great action and training sequences that had me glued to the page, because they were written in such an enthralling way.
For the most part, though, this story has a quiet, meditative, and introspective quality to it that perfectly matches the spiritual and moral journeys of our characters. There are a number of profound and philosophical lines that just demand to be highlighted and reread because they are so thought-provoking and impactful. Dulin really has a way with words!
So, safe to say I am absolutely blown away by this ambitious and promising debut novel. This is the type of story that so perfectly demonstrates why the fantasy genre is such a powerful tool to explore difficult real-world issues, while still delivering an exciting and engaging story that can fill you with wonder.
I highly recommend this story if you are looking for an intimate and emotionally-driven fantasy story with a framing narrative device, strong found family vibes, intriguing magic and lore, thought-provoking themes, and a whole lot of emotional gut punches. I can't wait to see where this series goes next, Dulin is without a doubt an author to watch!
Thank you to the author for providing me with an eARC in exchange for an honest review. All opinions are my own. This book is scheduled for release on January 24, 2023.
* * * * *
About the reviewer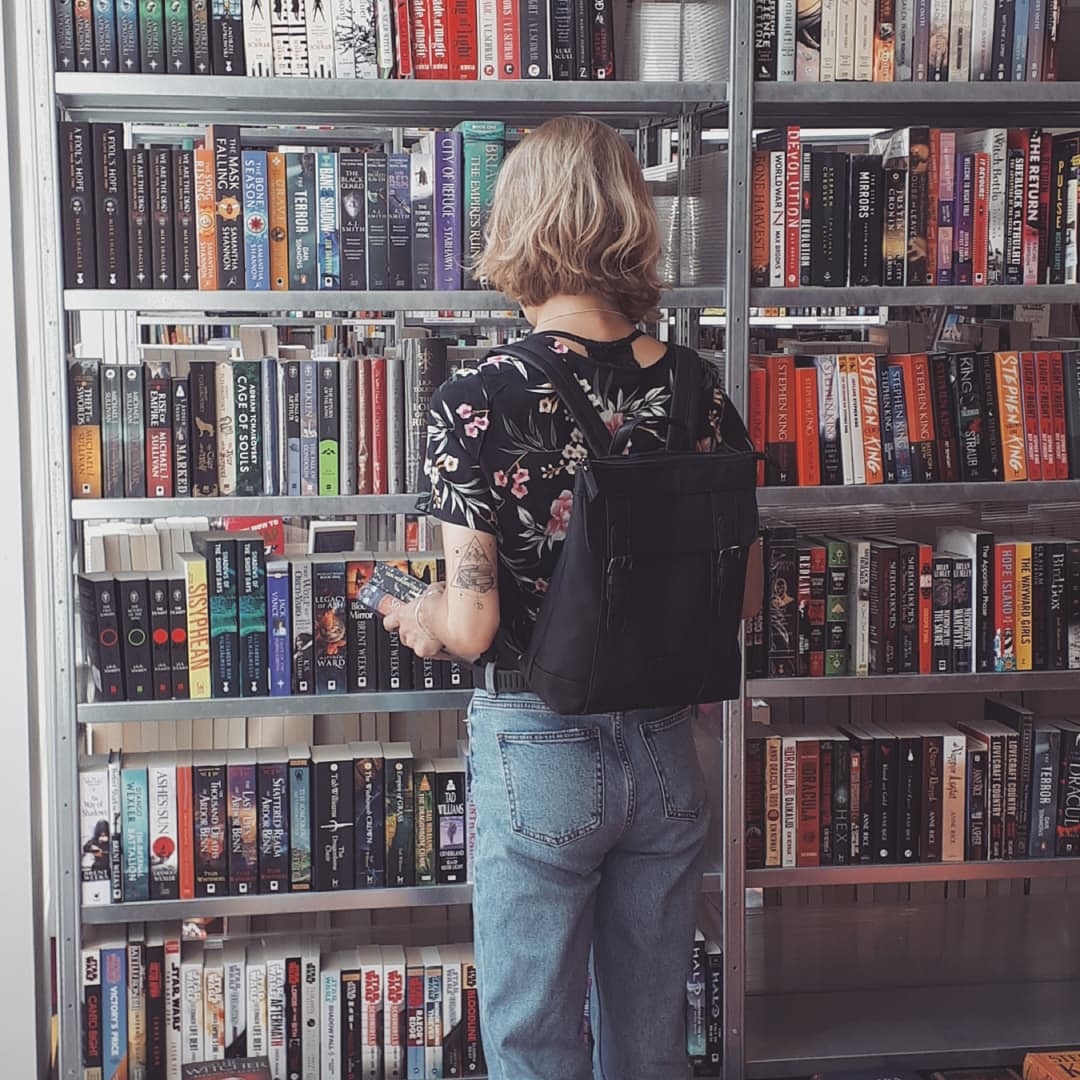 Hi! I'm Esmay, a 20-year-old bookworm from the Netherlands. My main hobbies are reading books, talking about books, reviewing books, and watching videos of people talking about books. Fantasy is my favourite genre, but I will honestly read anything if the premise intrigues me. Also, over the past year, I've become a huge (SFF) indie/self-pub enthusiast and it's been a wonderful experience to discover all the hidden gems. I'm forever exploring stranger worlds.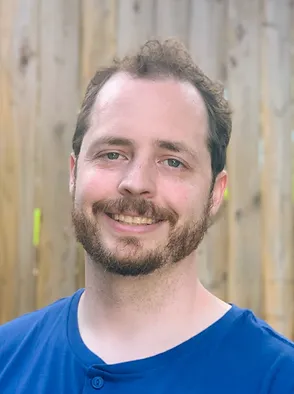 James L. Dulin
James is a nerd with a head full of stories and limited time to put them on the page.
He grew up in Grand Rapids, MI, spending an excessive amount of time at a local community theater where he developed his affinity for storytelling. This affinity grew into a deep admiration for language and spoken word poetry while studying mathematics and education at the University of Michigan. A few hundred mediocre poems and lackluster performances later, he decided his dream of writing a novel might not be as ridiculous as he once thought. He firmly believes that art—even silly books about magic, or maybe especially silly books about magic—has the ability to tell stories that sink beneath the surface.