Old Wizards Home (Stories from the Three Kingdoms), by D.G. Redd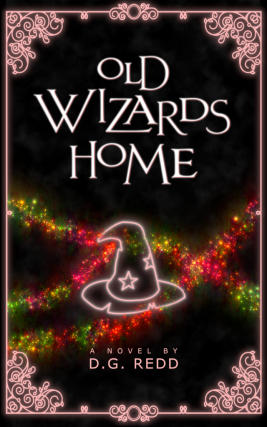 Synopsis:
Rodius Drach – the most evil and villainous wizard to have ever lived – has languished in the Old Wizards Home for ten thousand years.
But his arch nemesis, the white wizard Delavar Godson is planning an escape. Will Rodius team up with his sworn rival? Will he once again summon his black army to torment the land bring forth a dark age?
Meanwhile, Rodius's distant relative Genevieve Drach is on a quest to educate the world about politics and society, if only she could find a printing press and someone who would listen to what she has to say. She knows the truth of the world, about the control and propaganda spread by those in power. A bit of coin in her pocket would go a long way on her journey, and there's a job opening at the Old Wizards Home.
My Review (4.25 out of 5 )
Old Wizards Home is the third novel in the Stories from the Three Kingdoms series by D.G. Redd, but as any instance in the series, it can be read as a standalone and without having touched the other books. In fact, I started reading Old Wizards Home, probably because I found it the funniest premise; what I found was a great mix of humour and fantasy, á la Discworld, one of my favourite classic sagas.
We are introduced to Rodius Drach, former leader of the Dark Lord, the evilest magician in the Three Kingdoms, who is imprisoned in a retirement house after being betrayed by his allies. Together with him is his archnemesis, the white wizard Delavar. But things are changing, and Delavar proposed him a plan to escape, as he has found a weakness in the anti-magical field that has kept them trapped here; collaboration between these two is a weird thing, but to be fair, after thousands of years trapped, Rodius can accept this and start helping the white magician.
On the other hand, we have Genevieve Drach, the last descendant of the Drach lineage, a young idealist girl, whose dream is to get the money for a press to start spreading the word of progress; and for that purpose, she ends up accepting a job in the retirement house where Rodius is trapped, down to the orders of the sister Esmeralda. And after a few chaotic situations, she helps Rodius escape the asylum, and is implicated in trying to restore the powers of the old mage.
The novel is pretty fun and fast-paced, not slowing a single moment, and making great use of its strengths. The plot is a little bit based on certain fantasy clichés, but gives its own twists and surprises, making you recognize certain classic themes of the genre, to shortly after start twisting it, just changing it for the sake of fun, and that's greatly why it remembers me so much to Discworld (one of my favourite fantasy sagas). I found myself laughing loud so many times, almost in each chapter, because there was always a way to make it original despite taking the oldest fantasy topics, and even the ending is surprising, something I didn't expect.
Probably, my main gripe is that I think the world could have been more developed at some points, as I would have liked to know some more details about concrete aspects as can be the gods' pantheon, how the city works outside of the fire guild and the council, but again, it's a relatively short novel, so I can understand why some things are just touched lightly, to center on the action and in the crazy story of Genevieve and Rodius.
Overall, I enjoyed so so much reading Old Wizards Home. As a big fan of Discworld, I found what I could call a great spiritual successor, using its strengths to weave a fun web of expectations to quickly subvert it in the funniest way possible. If you want a book that will make you laugh, Old Wizards Home fulfills the role perfectly, and honestly, I will continue reading and reviewing the Three Kingdoms in the next months.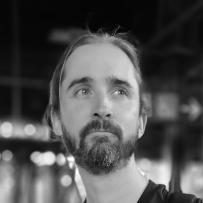 D.G. Redd
In his own words:
I have always enjoyed writing, but never really put much effort into it. Now I am writing a novel.
A little bit about myself: I have a family, two children, dog, cat, fish, stick insects, and snails. I have a full-time job. Writing is done in between all these mandatory tasks.
Previously, I very much enjoyed making (or attempting to make) small hobby computer games. I've also run a good number of Dungeons & Dragons campaigns for my friends, in a play-by-post method.
He can be found in the different socials:
Goodreads / Reddit / Facebook / Instagram / Twitter / Website