One For All, by Lilie Lainoff
Synopsis:
This fierce story transports you to 17th century France, to a world of heart-racing duels and seductive soirées as our heroine fights against her chronic illness to train as a Musketeer, uncovering secrets, sisterhood, and self-love.
Tania de Batz is most herself with a sword in her hand. Everyone thinks her near-constant dizziness makes her weak, nothing but "a sick girl." But Tania wants to be strong, independent, a fencer like her father―a former Musketeer and her greatest champion. Then Papa is brutally, mysteriously murdered. His dying wish? For Tania to attend finishing school. But L'Académie des Mariées, Tania realizes, is no finishing school. It's a secret training ground for new Musketeers: women who are socialites on the surface, but strap daggers under their skirts, seduce men into giving up dangerous secrets, and protect France from downfall. And they don't shy away from a sword fight.
With her newfound sisters at her side, Tania feels that she has a purpose, that she belongs. But then she meets Étienne, her target in uncovering a potential assassination plot. He's kind, charming―and might have information about what really happened to her father. Torn between duty and dizzying emotion, Tania will have to decide where her loyalties lie…or risk losing everything she's ever wanted.
One For All is a feminist story inspired by the Musketeers, gender-bending the role, written by Lillie Lainoff. Situated in 17th century France, we are going to be following the story of Tania de Batz, daughter of an ex-musketeer; and how after the murder of her father, she ends up joining a secret sisterhood to train as a musketeer and uncovering the threats against king's life; all of this while dealing with her chronic illness.
And let's stop a moment to talk about Tania, because it's a really uncommon main character, and honestly, wish there would be more representation in fantasy. Tania suffers from PTOS, a chronic illness that has affected her since being really young; as you can imagine, this condition in the historical period we are reading, it comes with an added layer of difficulties for the person suffering it. Lainoff's portrait of how a chronic condition affects you and puts extra weight on you is really accurate; how at some point it is also messing with your mental strength, especially when the people around you seem to not comprehend it.
Tania's dream has always been to become as strong and independent as her father, becoming a great fencer and maybe a musketeer, so she trains hard in order to get it; this wish can be fulfilled with the last wish of her father, sending her to L'Académie des Mariées, where she gets inducted into a sisterhood, where she will train as a new type of musketeer, in the company of three other girls. Those girls would become a big support for her, an important part of her life, her sisters.
Her mentor, Madame de Treville, is the kind of character that acts as the perfect mix between a protective figure and one that will push our musketeers to their limit, all in order to prepare them to be able to self-defense and to act as spies infiltrated among the nobles.
All of this comes with a big mystery attached, as this sisterhood of musketeers has a mission to protect the king from an assassination tentative; meanwhile, Tania also expects to see if she can throw some light on her father's assassination. This will take us to the Paris of the 17th century, with its nobles' parties and soirees, where our musketeers will try to get more information in order to fulfill their labour.
The pacing was kinda in the spot, but I felt it could have been faster at some times, especially in the initial section of the book; but once Tania moves to Paris it becomes really adequate, and the story is really engaging. I should also mention that I'm not a fan of mixing French words into the narration, as it broke my immersion sometimes.
Said that, One For All is a really brave proposal, with an excellent representation of how it is living with a chronic condition. If you like historically inspired novels, and you like stories about friendship and braveness, you should definitely pick this book.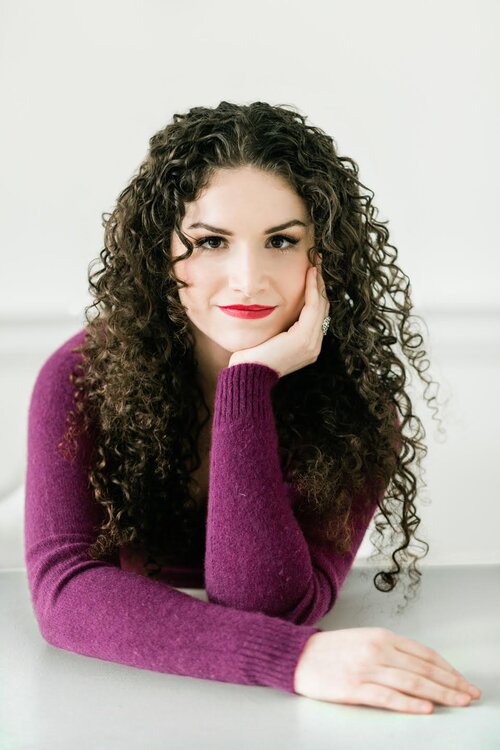 Lillie Lainoff
Lillie Lainoff received her B.A. in English with a concentration in creative writing and distinction within the major from Yale University. She currently is studying for her MA in Creative Writing Prose Fiction at University of East Anglia.
Her fiction, non-fiction, and poetry has been featured in The LA Review, The Washington Post Outlook, Today's Parent, via the Disability Visibility Project, Washington City Paper, and The Yale Daily News, amongst other places. She's received recognition from Glimmer Train and The Scholastic Art and Writing Awards, and is the 2019 Winner of the LA Review Literary Award for Short Fiction. She was a featured Rooted in Rights disability activist, and is the founder of Disabled Kidlit Writers (FB).
As an undergraduate, Lillie was a member of Yale's Varsity Fencing team. As a senior, she was one of the first physically disabled athletes to individually qualify for any NCAA Championship event, and helped her team to an end-of-season 10th place ranking by the National Coaches Poll. She still fences competitively and coaches. In 2017, she was named a recipient of the inaugural Spirit of Sport award by the US Fencing Association.