Perils of Sea and Sky, by Lilian Horn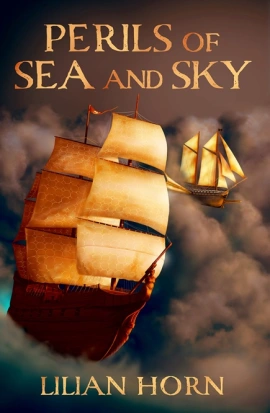 Series:
Tales from the Red Queen #1
Publisher:
Rising Action Publishing Co.
Synopsis:
In the early 1700s, the discovery of anti-gravity technology led to the development of the aeroship trade. But there is one area into which no sky captain dares to venture, and that is the Grey Veil: an inhospitable fog threatening the lives and sanity of all who enter. With the Veil under a strict travel-ban, most level-headed pilots circumvent this treacherous place. Captain Rosanne Drackenheart, on the other hand, makes a pretty penny conducting her smuggling operation through the very edge of the mysterious fog.
When she is blackmailed into searching for a lost warship, she is forced to venture into the untraversed bowels of the Veil. Rosanne must protect her crew from mystical creatures, defend against pirates gunning for her ship, and save herself from the creature known as the Forest Devil.
Featuring Scandinavian myths and steampunk elements, Perils of Sea and Sky is a thrilling high-fantasy adventure.
Perils of Sea and Sky is the debut novel from the Norwegian writer Lilian Horn. Being a big fan of Stardust, and a steampunk enjoyer, picking up to host this tour was an easy decision. And I'm so happy about doing it because this book combines many elements that I enjoy, such as it is the ship theme, the naval battles, and charismatic characters enrolled in an almost suicidal mission.
Nelson's father has disappeared and as the RDA is refusing to investigate it, he will be forced into blackmailing captain Rosanne Drakenheart, who has been smuggling, to accept the task of investigating what happened with the boat he was flying. With a condition, Nelson should join the crew of her ship, and he will pay two weeks in advance. This marks the start of an adventure that will drive them into the Grey Veil, a mysterious zone that acts as the eye of a hurricane.
Despite most of the characters being kinda unidimensional, some of them are kinda easy to empathize with, especially certain members of the crew, as it can be Higgs (I still wonder if Horn is naming him as a reference to Higgs' Boson), and especially, Captain Rosanne Drakenheart. She's a brave woman, who has been sailing for years, with her hybrid ship, and who has been forced into this dangerous mission. She will do whatever is needed for her crew and her ship, and it is reflected in several acts during the journey, and the crew corresponds to her, acting as a big great family.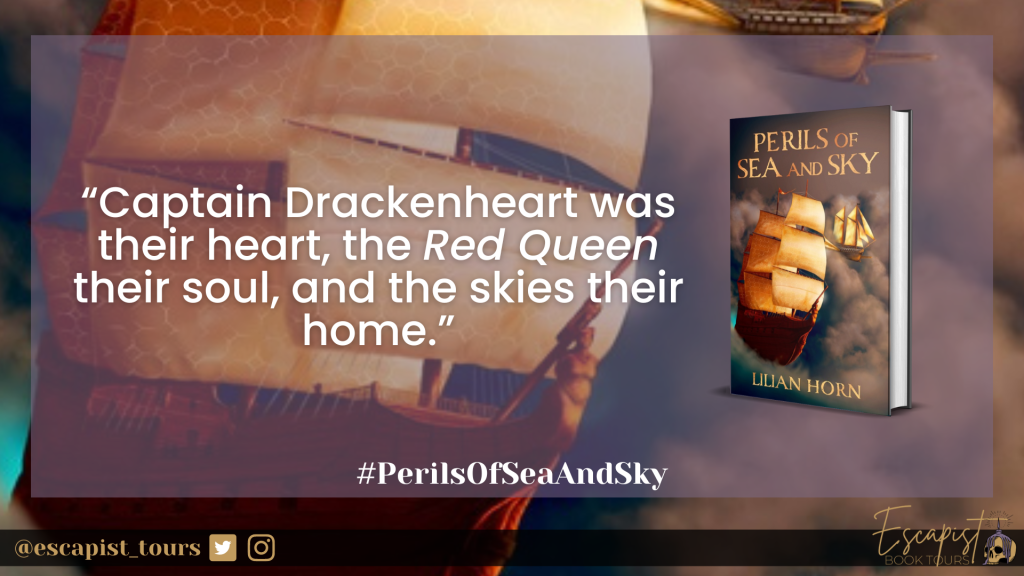 The world of Perils of Sea and Sky is probably the aspect that drew me towards the book in the initial moment, as we are talking about ships that can fly, similar to what we saw in Stardust; and this is mixed with steampunk elements, due to the book being situated on the 1700s. As we are embarked on a journey in the Red Queen, we are able to experiment with the differences of this kind of navigation, living a classical ship adventure, with really well-written naval battles (I would say this is one of the aspects where this book excels). There will be also some islands we will visit, with different creatures and monsters, being great to explore this world, which I enjoyed greatly.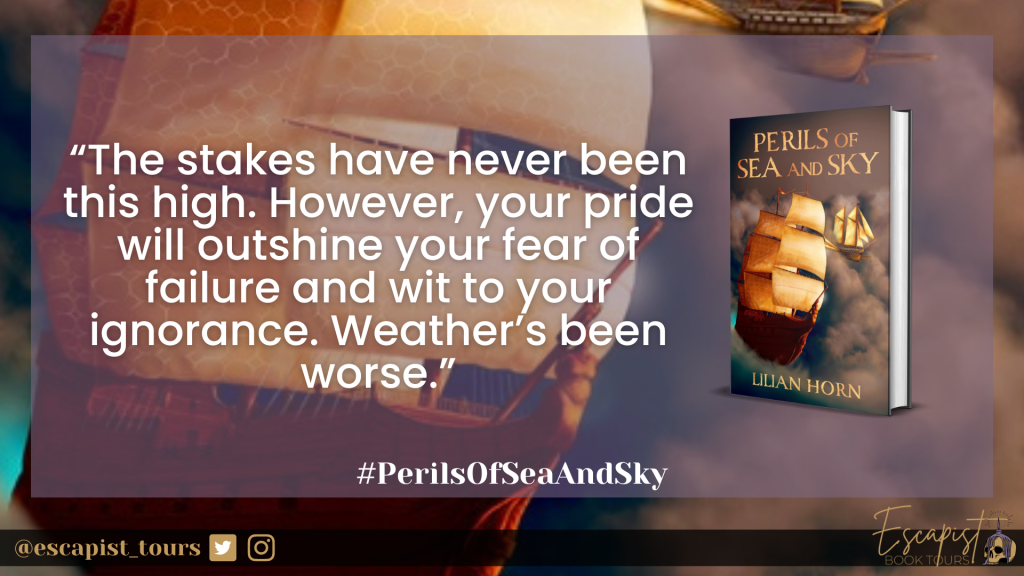 Personally, I would say that the ending left me a little bit unsatisfied, with many questions that weren't answered, and craving for more time in this world, as the premise is kinda unusual. Characters could have been developed more, especially with all the time we spent aboard the Red Queen; most of them outside 3-4 felt unidimensional.
Still, I overall enjoyed Perils of Sea and Sky, and it's a book that I would like to get a physical copy, of as a sort of collection item. I think this novel is really suitable for the fans of the Tide Child series, and for those people who enjoy steampunk with a touch of futuristic science. Knowing there will be a sequel in 2024, we can just wait until them to be back at Terra.
---
Giveaway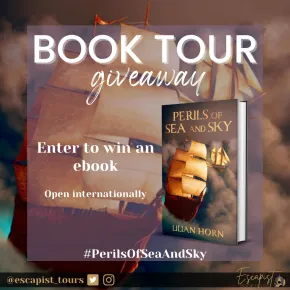 Prize: An eBook Copy of Perils of Sea and Sky!
Starts: October 13, 2022 at 12:00am EST
Ends: October 19, 2022 at 11:59pm EST
Direct link: http://www.rafflecopter.com/rafl/display/79e197ac60/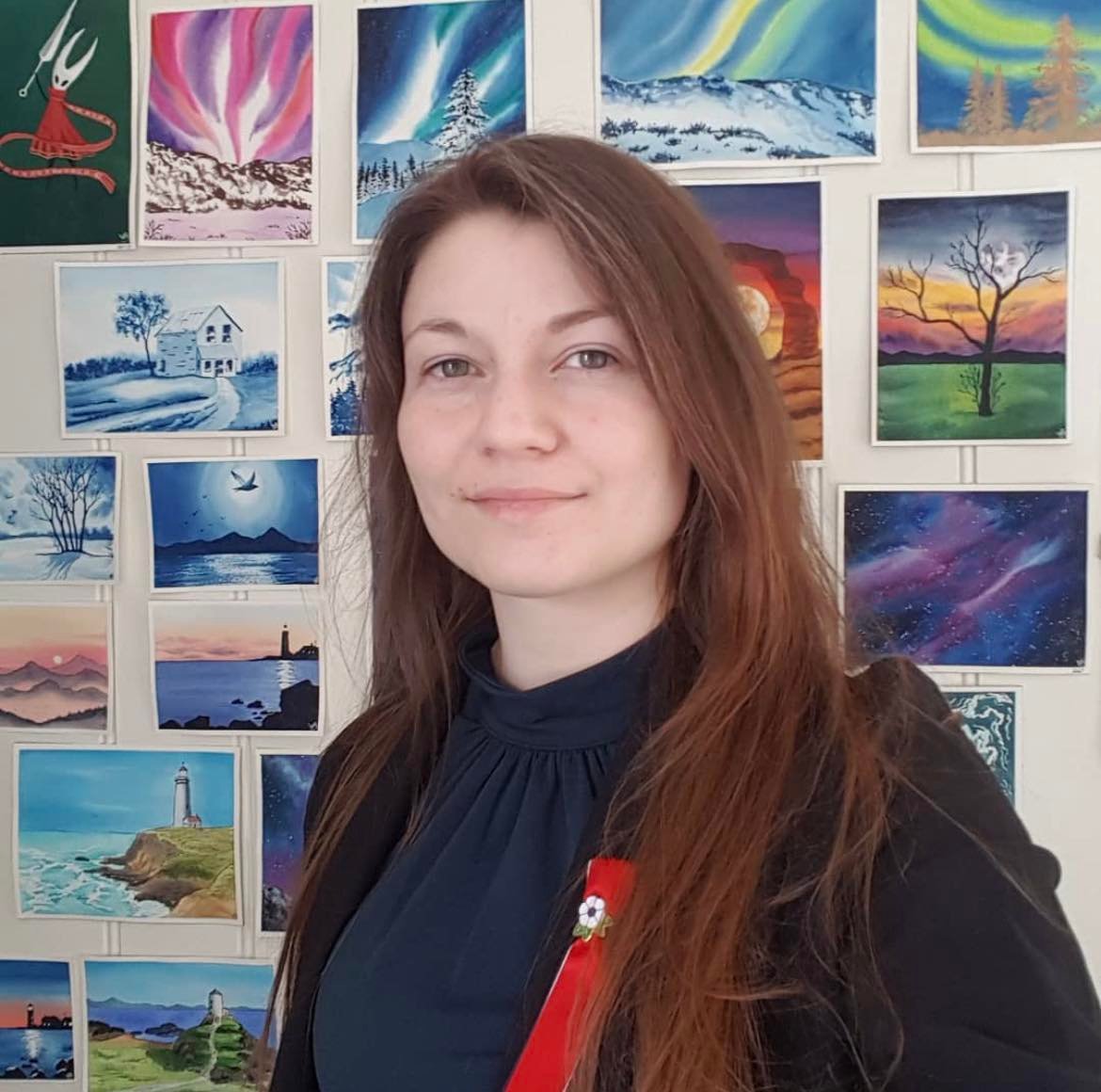 Lilian Horn
Norwegian born and resident Lilian Horn brings life to Scandinavian folklore through her debut Perils of Sea and Sky. With a degree as a biomedical laboratory scientist, hobby painter and game enthusiast, she lives in the arctic city of Tromsø with her introverted and demanding cat. Her second novel, Journey of the Lost and Damned is a sequel to Perils of Sea and Sky and will be released in May 2024.