Petition (Resonance Crystal Legacy #1), by Delilah Waan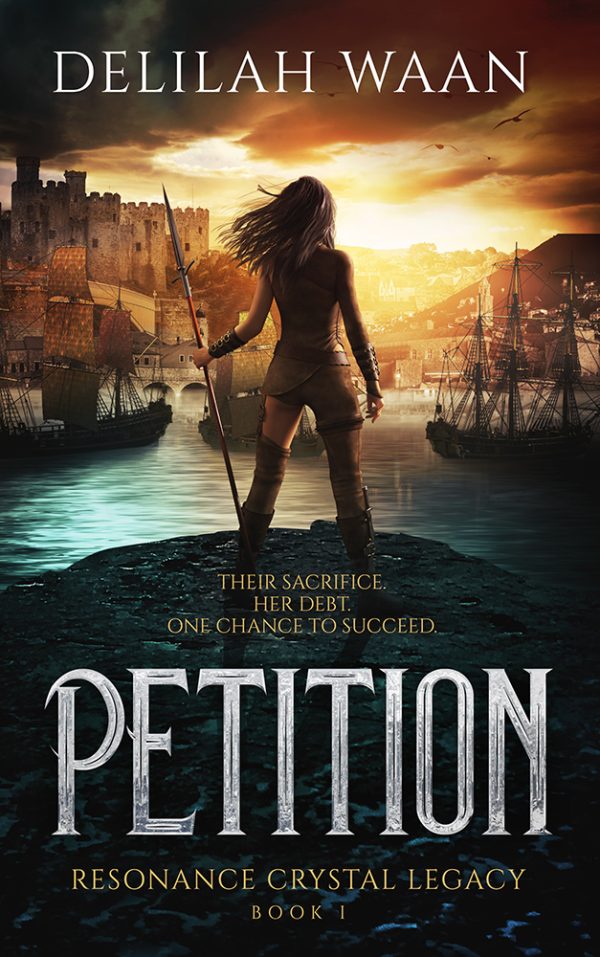 Synopsis:
In the Dominion of Aleznuaweite, anyone can rise to the greatest heights - if they are willing to pay the price.
Failure is a luxury Rahelu can't afford. Her family sold everything, left their ancestral home, and became destitute foreigners for the sake of her resonance skills. Now she can manipulate emotional echoes to discern truth from lies, conjure the past, and even foretell the future.
But an act of petty revenge by her rival destroys her chance at joining one of the great Houses. Desperate to prove her family's sacrifices were not in vain, Rahelu calls upon the most dangerous magic of all-altering fortune.
A slight twist of fate is enough to restore her way forward...with deadly consequences she never bargained for. The Houses make a pawn of her in their bitter struggle for control of the Dominion. A shadowy cult grows ever closer to completing an ancient ritual.
And Rahelu discovers that fulfilling her oath to her family might come at the cost of her mother's life.
My Review
(4.25 out of 5 )
Petition is the first book in the Resonance Crystal Legacy series, written by Delilah Waan. I found it to be a really strong book, a solid debut novel, which kept me hooked from the start to the end, and twisted some of the tropes of high fantasy in a way that hit directly in the feelings.
We are going to be following Rahelu, an immigrant's daughter, who moved into the city of Aleznuaweite, in order to give the best opportunities to her; using all the limited resources in order to give her the best education in Resonance, a sort of magic, which can open her the gates to scale the social ladder, contracting a big debt for her training. Rahelu must prove her worth in the final tests, given by the Guild, in order to get an offer from one of the Houses, and plea an oath to them.
These trials get an important role in the whole plot, as working through them in order to impress the Houses' representative to get an offer is the only way Rahelu has to repay the debt her parents have contracted. And during this process, Rahelu starts getting to know new people, some of them that will team with her in order to maximize the offers. To add more spice to the process, some assassinations happen, and stopping it becomes one of the tasks they must accomplish as part of these trials.
During the duration of all these trials, we can see how our main character evolves, how Rahelu gets pushed to her limits, sometimes even shooting herself in the feet due; as somebody coming from low origins, there's an incredible contrast between her and her partners, as most of them are "House-born", and come from wealthy families. As said before, Rahelu's origin plays an important role in how she behaves, as she's in the feeling of having to repay the debt her parents have contracted in order to give her the best possible future, even moving from Chanaz to this city; she's pushing herself because she can't afford to fail, a pressure that becomes difficult to bear sometimes. The way Waan explore this kind of theme, on how the parents can sacrifice all to give the best future possible to their sons; how those sons can feel in debt, and at which point it can be considered paid is certainly one of the elements that most resonated with me, as it is amazingly written, and I feel it is not explored enough.
There is also a great cast of secondary characters in order to complement the main character, each one with its own voice, and really well depicted in the context of the city they belong to. Despite some of them taking more of the spotlight, I can certainly say that most of them are memorable enough to connect with the reader (and honestly, I think Lhorne and Dharya are chef kiss). It also helps how Waan has made the characters adapt their way of talking to the place they are from, introducing their own vocabulary into the dialogues.
The world in this novel and how magic works are probably the only aspects I would have liked to see more developed. While we get to know several parts of the city due to how the trials work, I feel we get only slight details of the places surrounding the city, only getting a little bit more of Chanaz, as it is the natal place of Rahelu's mother. The resonance system is kinda interesting, but vaguely explained (and I hope to certainly get to know more of it in the next books).
The pacing is excellent, alternating sections that are faster and with action, with sections that serve greatly to let the reader have a little bit of rest in between things happening. They are also excellent to give a more introspective view of Rahelu, and to know how she's feeling; in general, I think there's a great balance.
I found Petition to be a really enjoyable novel, which I think would be perfect for people who like to read epic fantasy that takes place in a smaller setting (a city), and great also for people who like interesting proposals that are different from classic fantasy. I can't honestly wait to continue living adventures with Rahelu in Supplication.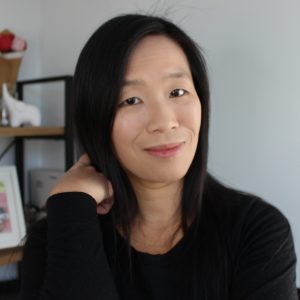 Delilah Waan
I am a literal bookworm who alphabetically devours my way through the shelves at my local library.
My preferred diet is fantasy epics—full of complex intrigue, morally ambiguous characters and tragic ends—though I do enjoy the occasional quippy, fast-paced action adventure. (Sappy romances, however, give me indigestion.)
When I'm not binge-reading the next doorstopper on my TBR or engaging in frantic theory crafting in between Brandon Sanderson and Will Wight book releases, I like to spit bars in my best Angelica Schuyler impression and walk my cat.