Queens of the Wyrd, by Timandra Whitecastle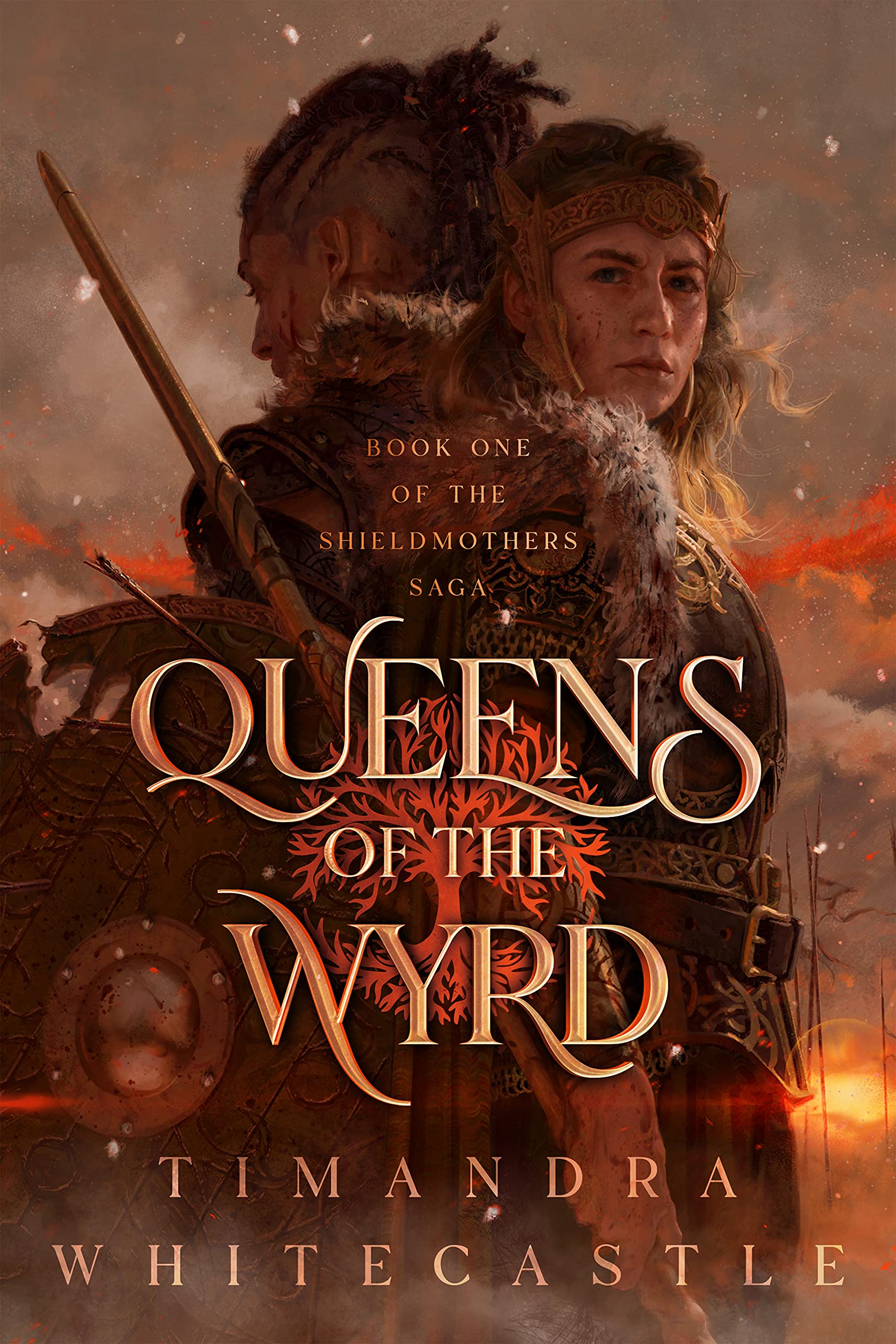 Synopsis:
SPFBO 2020 Semifinalist
Raise your shield. Defend your sisters. Prepare for battle
Half-giant Lovis and her Shieldmaiden warband were once among the fiercest warriors in Midgard. But those days are long past and now Lovis just wants to provide a safe home for herself and her daughter – that is, until her former shield-sister Solveig shows up on her doorstep with shattering news. Solveig's warrior daughter is trapped on the Plains of Vigrid in a siege gone ugly. Desperate to rescue her, Sol is trying to get the old warband back together again.
But their glory days are a distant memory. The Shieldmaidens are Shieldmothers now, entangled in domestic obligations and ancient rivalries.
Family is everything, though, and Lovis was never more at home than at her shield-sisters' side.
Their road won't be easy: old debts must be paid, wrongs must be righted, and the Nornir are always pulling on loose threads, leaving the Shieldmaidens facing the end of all Nine Realms. Ragnarok is coming, and if the Shieldmaidens can't stop it, Lovis will lose everyone she loves…
My Review
(4.75 out of 5 )
"Sigyn's Law: Stand by those you love, even if they are forced out by others"
Queens of the Wyrd is an epic fantasy story, based on Norse mythology, written by Timandra Whitecastle; and that is quite unique, as despite taking the trope of a questing group, the characters that form this group are different: mothers, and really strong women. And this kind of focus is a refreshing take, as they usually tend to be ignored in fantasy.
Once part of one of the most famous warbands in Midgard, Lovis now is just trying to procure a safe place for herself and her daughter. That's until her former shield sister Solveig appears, asking for help and trying to reunite the old band, as her daughter is trapped in the middle of a siege in Vigrid.
While for Lovis joining this adventure is a difficult decision, as it means putting in danger her own daughter, she finally decides to help her old sister; she can understand how desperate Sol might be feeling, a mother whose daughter is in an extreme situation.
An epic quest gets started, one that will take us to visit several of the Nine Kingdoms, being able to see how our Shieldmothers overcome the biggest difficulties just to help their sister to recover her daughter.
It is interesting to see how each one of those characters is unique; each mother has a voice that enhances the full group. I personally loved the fact that they are mothers, and how Whitecastle portrays the strength behind this role; how they will do anything to keep their relatives safe.
"Solveig shared a look with each and every one of them. "I'm sorry I doubted you. Doubted us. I won't again. I swear. Will you follow me into the siege of Vigrid? Will you lend me your strength to rescue my daughter, to mend what is broken, and heal what wounds we can?".
The world used for this quest is also great, inspired by Norse mythology. I think some details could be explained better, as I feel Whitecastle assumes familiarity with the topic treated, but still, it's so enjoyable, and probably one of the best settings for a quest-like story.
Personally, I loved the premise, and I think we need more novels like this one, more novels that take a classic trope, but subvert it in ways that the focus is given to roles that traditionally have been ignored in the subgenre. If you liked mythology-based fantasy, Queens of the Wyrd is a book for you.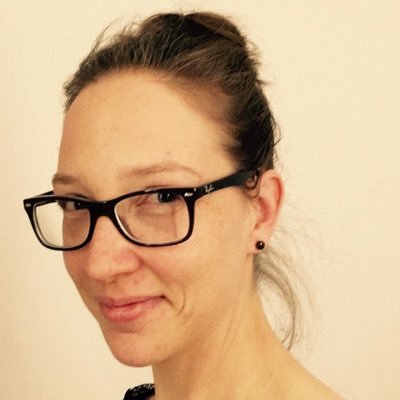 Timandra Whitecastle
Timandra Whitecastle enjoys writing dark and gritty character-driven Heroic Fantasy. Her narratives often leave her female characters having to make hard decisions, often dealing with identity and obligations. One reader commented: Whitecastle's characters punch you in the face and in the feels.
Timandra's short story "This War of Ours" in the Art of War charity fantasy anthology was nominated by the BSFA for best Short Fiction 2018. Her Norse-inspired novel Queens of the Wyrd was a 2020 SPFBO semi-finalist. Timandra has written for Grimdark Magazine as well as Black Library. Age of Sigmar.
Originally hailing from Sherwood Forest, Timandra now lives in North Germany with her family and an exponentially growing collection of books.