Re: Apotheosis, by Robert B. Marks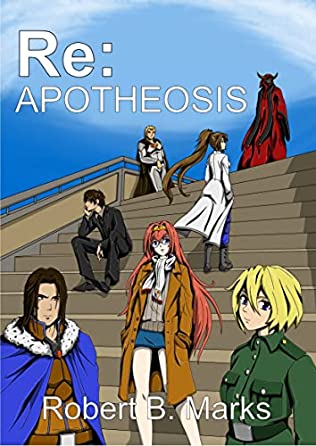 Synopsis:
For over a century, fictional characters have been falling out of their stories into our world. Some, like mech pilot Atria Silversword and isekai protagonist Daiki Yamato, want to go home. Some, like JRPG non-player character Princess Stellaria, want a new life. Some, like superhero Captain Infinite and devil king The Destroyer, want to meet their creators. Some, like monster hunter Jenny Calhoun and super-assassin Jack Death, want justice for their suffering.
And one will fight a bloody war to liberate them all.
Re: Apotheosis is a light novel that is intended to be a spiritual successor to Re: Creators, written by Robert B. Marks. In the best style of Japanese light novels, we get into a reverse isekai story, where fictional characters were transported to our world, being from different parts of the evil-good spectrum.
Set in Tokyo, we are going to read an ode to the classic Japanese manga stories that take for granted that we know certain aspects of the culture, that won't be explained. The beginning is a little bit slow, being too heavy in exposition parts that try to introduce the characters to us; being the pace of this part not my cup of tea.
Once we got out of this part, actually the story becomes really engaging, featuring several action scenes, and also with the characters acting as if they were real, especially when they met with their creator. Probably this is the strongest part of the novel, which works especially well in this regard.
Personally, I think this is a good novel and a good story that can serve as a fast read, and will be enjoyed especially if you are a fan of isekai genre, and want to see the inverse situation. It's entertaining, and as a homage to Re: Creators, do a great job, of bringing to words what in the Japanese culture is expressed by manga.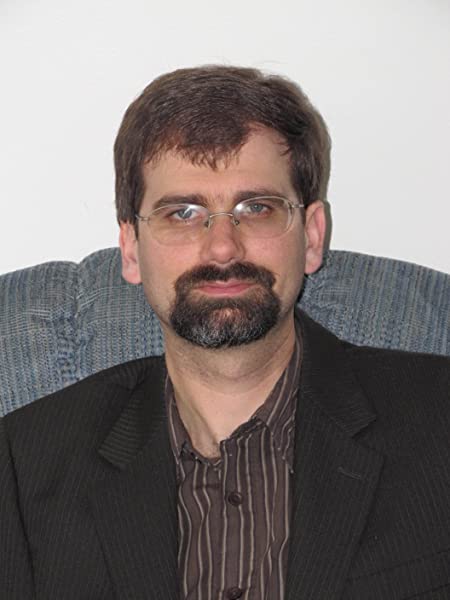 Robert B. Marks
Robert B. Marks is an author, editor, researcher, and publisher. He is the author of Diablo: Demonsbane, the e-book that launched the entire Blizzard fiction line back in 2000, as well as The EverQuest Companion, the Garwulf's Corner pop culture columns, and he is the co-author of The Eternity Quartet with Ed Greenwood.
As a non-fiction author and historian he is the co-author of A Funny Thing Happened on the Way to the Agora: Ancient Greek and Roman Humour, with R. Drew Griffith, as well as the translator of Grandmaison's Training of the Infantry for Offensive Combat, the French doctrine of 1913, and Moltke the Younger's Memories, Letters and Documents.
Put another way, he wears many hats. One is a Stetson, and the other a Tilly. He lives in the area of Kingston, Ontario, with his wife and children