Salt in the Wound (Rainfallen #1), by Benjamin Aeveryn - A review by Charles Cavendish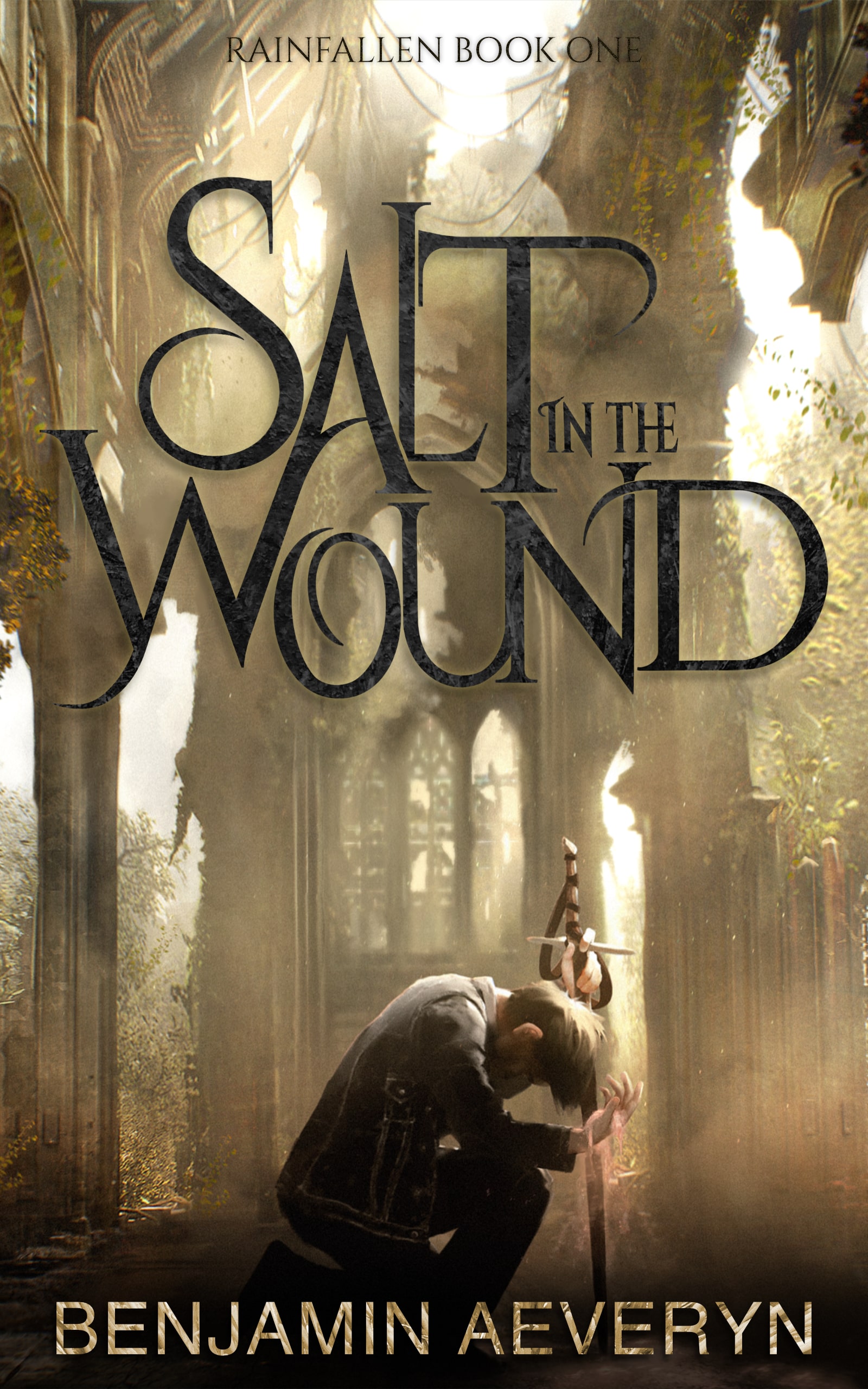 Synopsis:
Our world is lost to time. Only our myths remain.
Centuries after the rain turned, civilization is a distant memory.
Once rain was a symbol of hope and harvest. Now it brings only death. Shadowy rainwights form in rainfall, hunting for victims with their long teeth and claws.
Humanity survives in sheltered cities and canvas-covered towns. Travel between these patches of limited safety is rare and dangerous.
It's what Galahad lives for.
While seeking a lost cache of salt—a fortune he plans to use to build a shelter over his hometown—Galahad is betrayed by the friends he holds dearest.
They leave him for dead. Unfortunately for them, he lives.
Torn between seeking justice or revenge, Galahad knows one thing for certain: that treasure is his, and he'll do anything to reclaim it.
The author was kind enough to provide me with an ARC in return for an honest review.
Being a debut novel, I had little to go on when starting Salt In The Wound, other than it had a very cool cover and that apparently the rain now brings danger and death. The use of the rain as a mechanism for the sinister Rainwights was a unique point of difference for me. The act of turning what is a familiar and usually benign aspect of the weather into something sinister and terrifying was for me very effective. I won't expand further as I would hate to give away any spoilers. But these creatures that can only move within the rain gave me a similar vibe to that of the weeping angels in Dr. Who (but this may just be my take on them)
I would say Salt in the Wound is a Dystopian book first and then a gritty fantasy / grimdark one second, with the blend of genres giving the story an engaging & unique voice. I also greatly enjoyed the fact that the author throws his readers into the story without any hand-holding – by which I mean we are given hints but never any huge info dumps. Whilst some people may find this frustrating, for me it replicated the real-world experience of the characters who largely have a limited worldview.
Within the book we find a civilization with echoes of our current world but where society has regressed back to an almost feudal existence. Set in the UK in the aftermath of some sort of cataclysmic event that is hinted at but not explained. There are remnants of aging buildings and relics of the world familiar to the reader. However, now the remnants of society are concentrated in a few towns/cities with the primary concern being to have shelter from the rain and the dangers that it brings.
As a fan of the early Middle Ages & historical fiction (eg Seven Kingdoms), I thought the use of Anglo-Saxon names was a great touch that reflected how the society had been restricted back into smaller "kingdoms". It also serves to reinforce the sense of isolation and insular nature of the world we find our characters facing. The geographically Scotland is not a distant land but is now referred to as the Empire of the Thistle and there is no mention of the fate of the wider world.
In essence, I feel the book is a story of revenge vs justice and the consequences of that both for the perpetrators and the victims. The use of Arthurian legends was an interesting device, linking the characters and hinting at their fates later in the story. Perhaps this is also a comment on the enduring nature of stories, even in the face of the breakdown of society. We follow three main characters over the course of the book Galahad, Elaine, and Fay. They have to deal with the effects of betrayal and revenge, adapting to a disability, and battling crippling drug addiction. Whilst these are not light subjects, the way they are weaved into the story is handled well and doesn't shy away from the real consequences that these issues have both for the individuals attempting to deal with them as well as those characters surrounding them.
I would highly recommend the Salt in the Wound and will eagerly await Book 2.
* * * * *
About the reviewer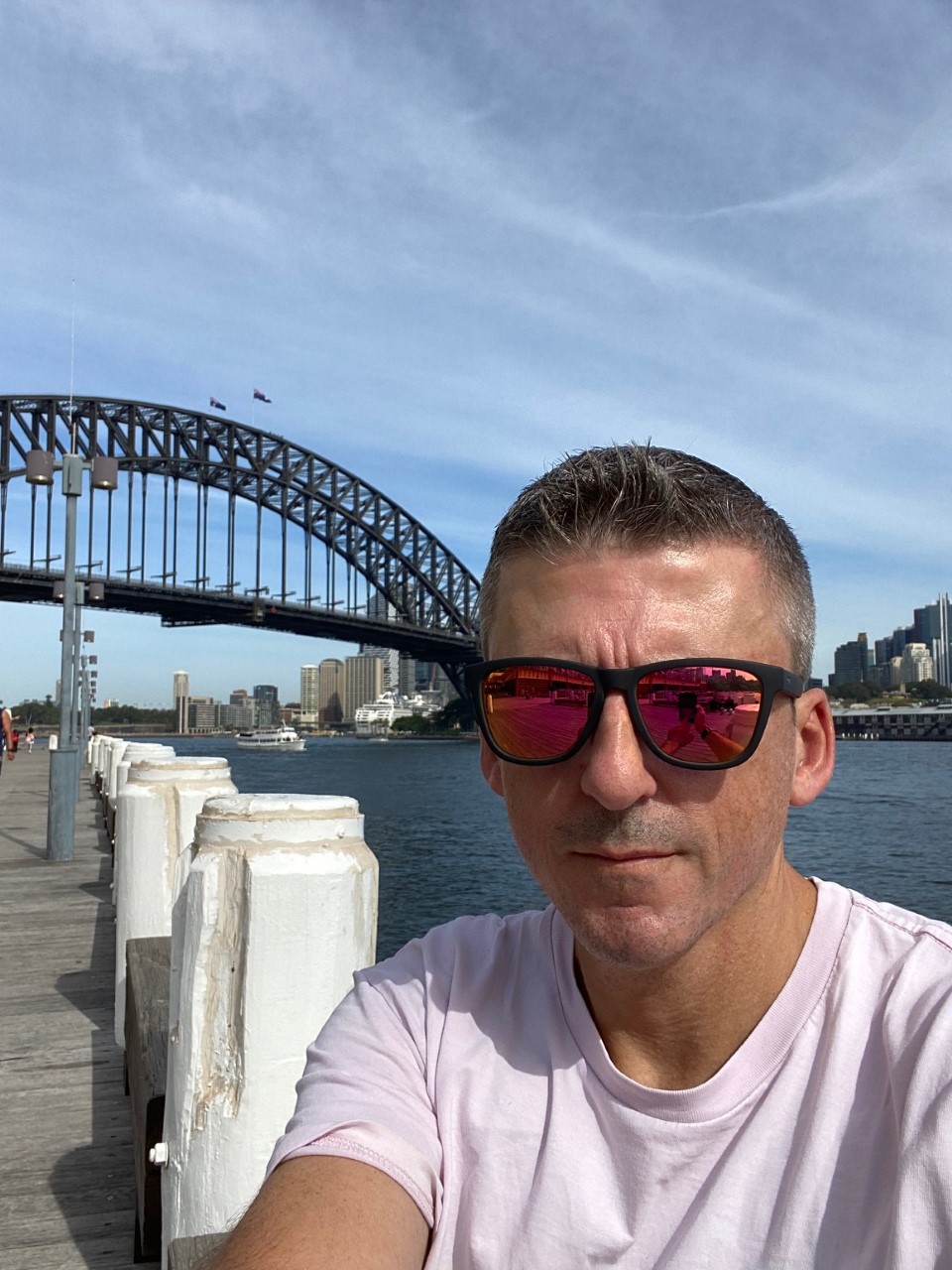 Hey I'm Charlie!
I'm old enough to have seen the original Star Wars trilogy at the cinema (let's leave it at that). I currently live in Sydney (Australia) with my wife, three teenage children, and two pugs. I have spent about half my life in the UK and the balance in Australia so tend to have a strong English sense of humour.
I've always loved books and reading but stumbled into the world of indie authors/self-publishing after making the "brave" leap onto Twitter in 2022. This proved to be a revelation and I have been getting involved in the community ever since, with my main focus being on indie SFF books.
I'm keen to help promote indie authors and so thought I'd try my hand at writing a few reviews, its very much a work in progress!
Outside of reading and the book community, I love running, my pugs, and my family (not in that order).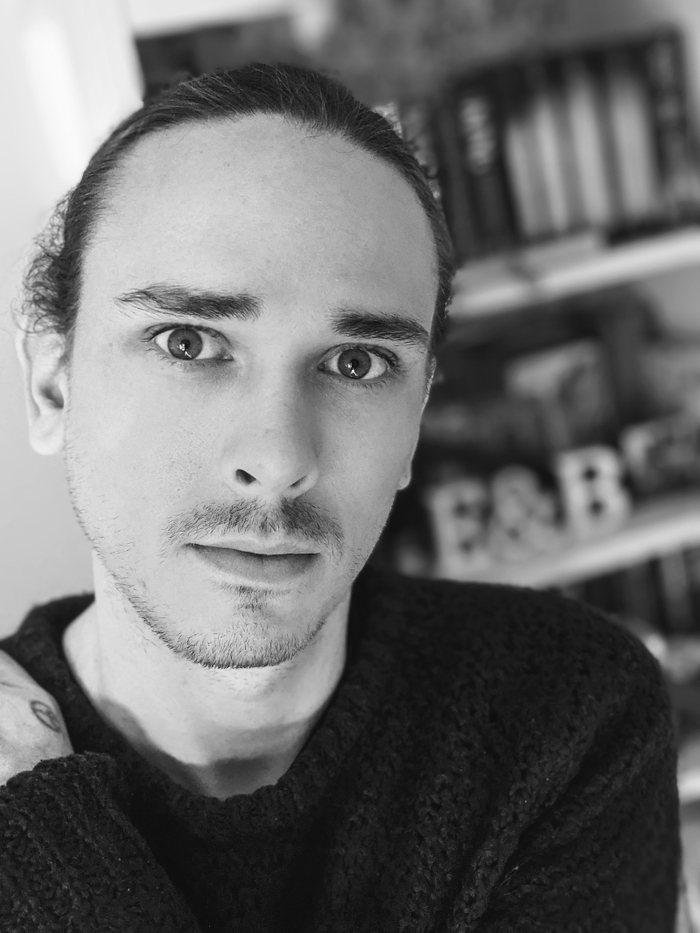 Benjamin Aeveryn
Benjamin Aeveryn is an author of SFF from Cambridge, UK, where he lives with his beautiful fiance and a grumpy old cat. Salt in the Wound is his debut novel. People say his work is grimdark fantasy, but for a vision of England where it's always raining, infrastructure is crumbling, and nobody trusts their neighbours, he only has to look out of his window.