Shield Maiden, by Sharon Emmerichs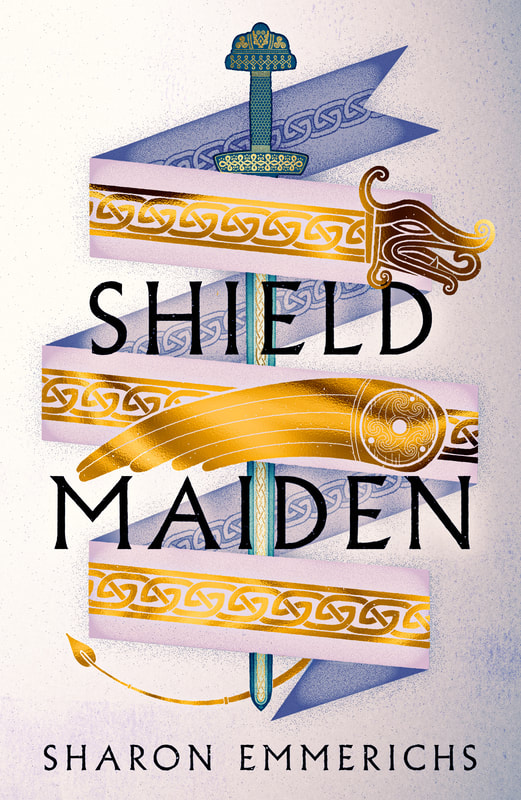 Synopsis:
Having grown up hearing tales of her uncle, the great King Beowulf, Fryda's one desire is to become a shield maiden in her own right. Yet a terrible childhood accident has left Fryda disabled - thus, she believes, thwarting her dream of becoming a warrior-woman for good. But still, somehow, she feels an uncontrollable power begin to rise within herself.
Meanwhile, a great celebration of Beowulf's reign is underway, and Fryda's house is soon overrun with foreign kings and chieftains. Amidst the drunken revelry, a discovery is made that threatens the safety of Fryda's entire clan - and her own life. Enraged, Fryda resolves to fight for her people, no matter the cost... and all the while, her powers seem only to grow stronger.
But she is not the only one to feel its effects. For, buried deep in her gilded lair, a dragon is drawn to Fryda's untamed power, and is slowly awakening from a long, cursed sleep...
Shield Maiden is a read that goes a little bit outside of my comfort zone, being a kind of YA romance mixed with a coming-of-age historical fantasy, which I enjoyed greatly, especially with how Beowulf was implied in the plot.
We are going to be following Fryda, a captivating princess, whose dream of becoming a shieldmaiden was truncated at 13 years old, after an accident that left her with a useless hand. Despite her best efforts to train and improve, this will be a scourge on such an ableist society as the one we are seeing in this book; even being the daughter of the king and niece of the legendary Beowulf, she's seen as an invalid for the rest.
In the other part of the romance, we have Theow, a slave which was kidnapped when he was a mere kid. A brave man, who cares about Fryda's well-being, but whose condition makes this kind of relationship difficult.
Outside of this main point of the plot, we have a really interesting story around the politics and the fight for getting power in the Viking community; one that introduces some of the most interesting characters in Shield Maiden, such as can be Bryce and Wingraf. Bryce acts as a second father for Fryda, and at the same time, has his own secrets that he wants to protect. Wingraf is an excellently written character, Fryda's brother, and a despicable person who will be the catalyst of the change.
Worldbuilding is interesting, taking the legend of Beowulf as the inspiration, and blending it into a Viking setting, despite only using the last fragment, the one where Beowulf fights the dragon; and honestly, I think some of the best scenes of the novel appear as a result of taking this fragment.
In summary, I found Shield Maiden a great book, probably with a bit too much of romance for my taste, but really enjoyable and perfect for those who want an epic story in a Viking setting.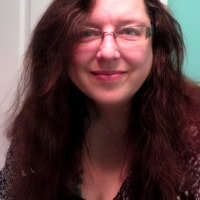 Sharon Emmerichs
Sharon Emmerichs is an author and a university professor. She received her Ph.D. in early modern and medieval literature and she teaches Shakespeare, poetry, drama, and prose from Beowulf to Milton. In 2021, she graduated with her MFA in Creative Writing--Fiction.
She also enjoys traveling around the world, and has been to England, Scotland, Belgium, Germany, France, Iceland, New Zealand, Bermuda, Sweden, Japan, the Netherlands, and many places in her native United States, including Hawaiʻ i and Alaska. There are still many trips she wants to take and many countries left to visit.