Spice Road (Spice Road #1), by Maiya Ibrahim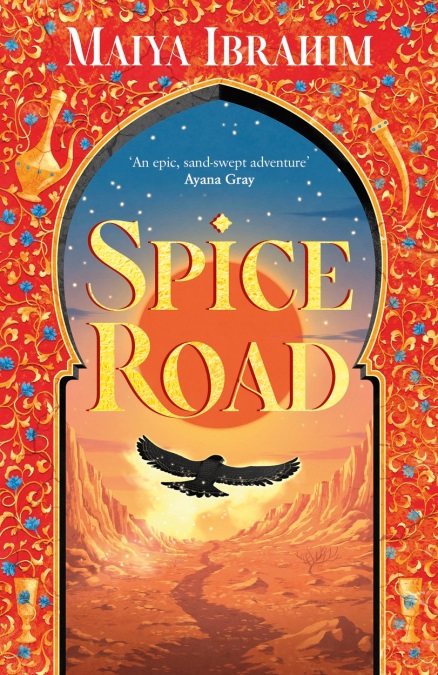 Synopsis:
The first book in an epic fantasy series for fans of Sabaa Tahir, Hafsah Faizal and Elizabeth Lim, set in an Arabian-inspired land. Raised to protect her nation from the monsters lurking in the sands, seventeen-year-old Imani must fight to find her brother whose betrayal is now their greatest threat.
In the hidden desert city of Qalia, secret spice magic awakens affinities in those who drink the misra tea. With an affinity for iron, seventeen-year-old Imani wields a dagger like no other warrior, garnering her the reputation as the next greatest Shield for battling the dangerous djinn, ghouls, and other monsters that lurk in the sands beyond city limits.
Her reputation has been overshadowed, however, by her brother who tarnished the family name after he was discovered stealing their nation's coveted spice - a tell-tale sign of magical obsession. He disappeared soon after, believed to have died beyond the Forbidden Wastes, and leaving Imani reeling with both betrayal and grief.
But when Imani uncovers evidence her brother may be alive and spreading their nation's magic beyond the desert, she strikes a deal with the Council to find him and bring him back to Qalia before he can reveal the city's location. Accompanied by Qayn, a roguish but handsome djinni, and Taha, a powerful beastseer whose magical talents are matched only by his arrogance, they set out on their mission.
Imani will soon discover there are many secrets that lie beyond the Forbidden Wastes - and in her own heart - but will she find her brother before his betrayals endanger the fate of all of Qalia?
In this epic and action-packed fantasy, one young heroine navigates the treacherous road between protecting the ones you love and staying loyal to the place you call home.
My Review
(3.75 out of 5 )
"We will fight, but first we will have tea"
Spice Road is the debut novel of Maiya Ibrahim, and the first one in the trilogy of the same name. An Arabic setting gets mixed with tea-based magic in a beautifully written book, in a plot-driven adventure following Imani, a strong female main character, in the search for the brother she thought lost.
Imani is a Shield for the kingdom of Sahir, a magic-user soldier. After she and her sister have to chase her brother's horse, they get to know a Djinn that apparently has information about their disappeared brother; but not for a cheap price, forcing Imani to bind this Djinn to her blade, a kind of pact that is persecuted in the kingdom.
Imani brings this information to the council, in hopes of being let start a mission that will take her across the sands; but she gets paired with her arch-enemy Taha and his scouts, with the objective of taking back her brother and incarcerating him.
Our protagonist starts a journey across the Swallowing Sands to the kingdom of Alqibah, getting to know so many lands that she hasn't even imagined before while looking to recover her brother. We are also spectators of how she evolves during the curse of this journey, how her relationship with the other soldiers changes, and how her vision of the world broadens.
The journey theme is an excellent way to portray different places in this Arabic-inspired world, using the eyes of Imani for it; showing how in reality Imani is not probably the most reliable narrator, as she's blinded by her prejudices, something that she will be losing during the journey. How the different places and manners get described is probably one of the best aspects of this novel, showing Ibrahim's strength in using the written word to create colourful and splendid images.
My main gripe with this book was mostly how irrational and angsty Imani behaved many times, and how little sometimes she learned from her mistakes. Despite the evolution of the relationship with the rest of the soldiers, there was always something that made it uncomfortable; personally, I found it difficult to connect with her.
Outside of Imani, I found much more likable Qayn (the Djinn), as we can actually appreciate how he changes and how he gets to appreciate different people despite what his initial prejudices were. The rest of the soldier party was kinda okayish, and Taha gets the role of antagonist.
Plot evolution was hooking, especially after we get over the initial 10%, which I found too slow for my taste. It grows with the development of the journey, and at the end sets perfectly what can be the argument for the second book of the trilogy, while still being a satisfying ending.
In summary, if you are looking for an Arabic-inspired fantasy, with a strong MC, Spice Road is a great book for you. It is excellently written, showing an impressive ability to create images just by the use of words; and at this point, I just want to see the second part of this trilogy.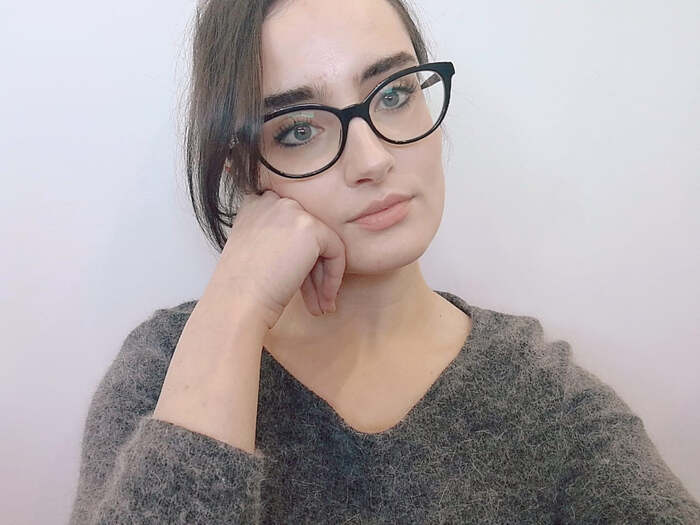 Maiya Ibrahim
Maiya Ibrahim is the debut author of SPICE ROAD, publishing January 24, 2023 from Delacorte Press and Hodder & Stoughton/Hachette.
She graduated with a Bachelor of Laws from the University of Technology Sydney. When she isn't writing, reading, or spending time with her family, she enjoys video games, gardening, and expanding her collection of rare trading cards. She lives in Sydney, Australia.
She is represented by Peter Knapp of Park & Fine Literary and Media, Claire Wilson of RCW Literary, and Mary Pender-Coplan of United Talent Agency.