Springtide Harvest, by J.D. Mitchell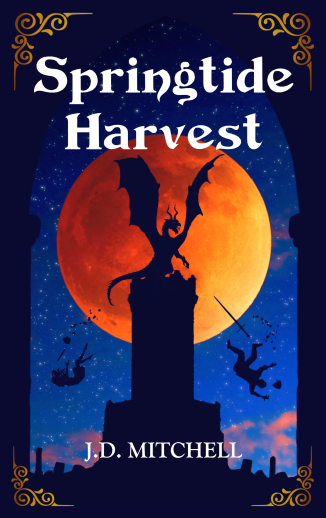 Synopsis:
A dark fantasy coming-of-age tale.
The old world is dead. Worse, it was a lie.
Haskell wants to be a legend, a hero like his grandfather who broke the orcish hordes. Froba just wants to survive and stay ahead of her cruel master—a corrupt guard who makes her grift naïve adventurers. Froba knows what Haskell doesn't: that the deck is stacked against them, and there are no heroes left in the world.
Aided by a cheerful band of misfits, Haskell must survive a monster-infested forest and the exploitative, treasure-hunting guild founded to clear it, while Froba must decide where her loyalties lie—with her carefree mark or cunning master. If fierce woodland monsters don't devour them first.
Springtide Harvest is the debut novel from the Canadian writer J.D. Mitchell, and the start of an unknown title series. It can be read as a great standalone novel, being a captivating coming-of-age story, with an excellent written flow, which introduces us to a really interesting world, and characters who I want to know more about them.
We are introduced in the first chapter to Haskell, our main character, an idealist young man, whose dream is to become a quester and live adventures with the Guild as his grandfather did. As tends to happen with naive people, reality hits him really hard; the world has changed, and Guild is just a shadow of self. Haskell starts being a character full of innocence, whose contact with the world is mostly through stories; he is going to make mistakes, he is going to act cocky, and all of these will lead to consequences he doesn't expect, especially after he reaches the frontier city, where the Guild is established. In the end, with Haskell, we have a character who assumes tasks he is not prepared for, and who is trying to fill boots that are too big for him.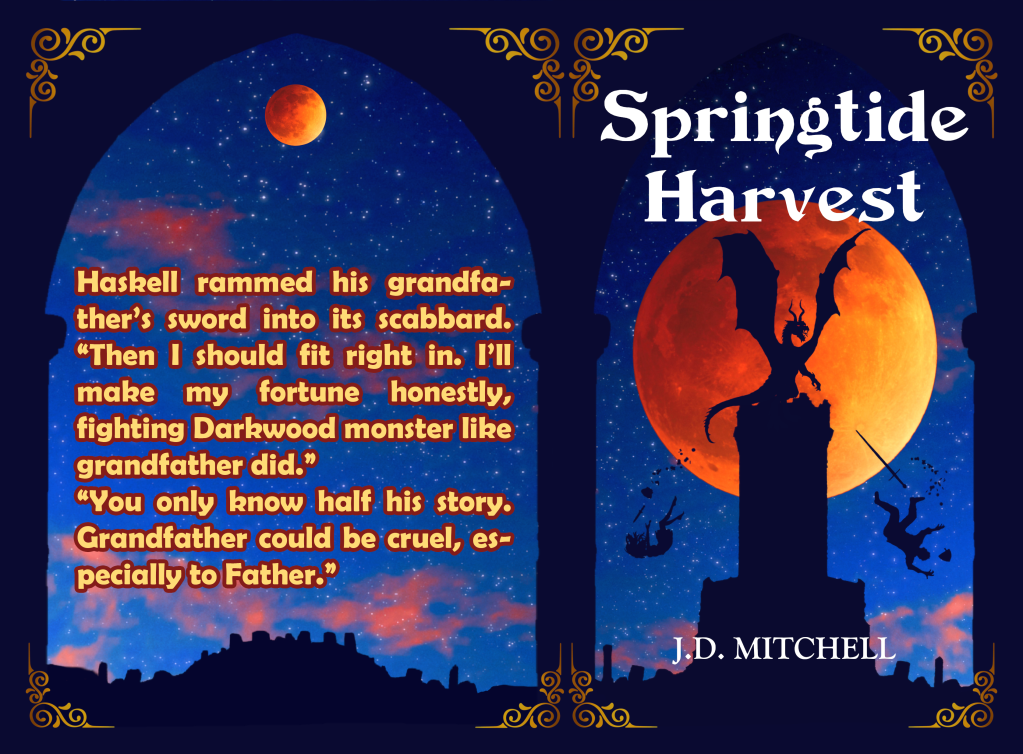 The second character and arc that we are going to follow is Froba, a lady, who tries to survive in the Guild's city. Both arcs are mixed soon, being both enjoyable, but being for me Froba slightly more enjoyable, as I tend to prefer rascal characters, and Froba is one of the best examples of that. The inner conflict that the authors give to our character also helps us to empathize with her, as she is just doing what is needed to survive. A total rogue.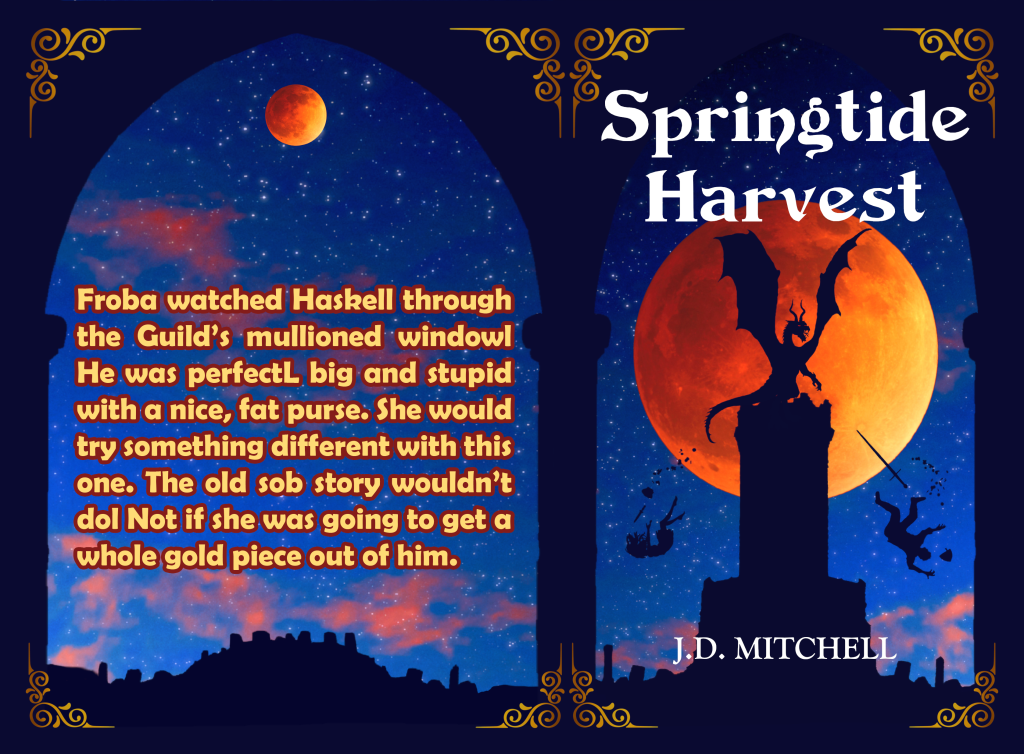 We get to know more characters, such as the ones that become members of Haskell's party, as our story soon becomes an adventure quest story, visiting the different dungeons in the Darkwood forest. These incursions are one of the moments where JD Mitchell's writing shines, as he has a natural talent to write action scenes, making them feels really vivid, and definitely, these kind of scenes are one of the highlights in the book.
The world that this author has created is especially interesting, as we get to see a world where questing was an integral part of it, but which has grown into corruption and convenience. The system is rigged, stacking the cards against those people such as Haskell, dreamers, and idealists who think they can become old-time adventurers. It is also well reflected in two of the characters, the Guildmaster, who is certainly memorable but also has to deal with the different city powers; and Ferd, a corrupt watchman, who eventually will become a key piece to the plot. Personally, I would like to see a little bit more development of the goblins and the different dungeons, because I feel there is so much potential in that aspect, which may have been overlooked.
In summary, I think this is a really solid debut for J.D. Mitchell. It's perfect for D&D and TTRPG fans, as it mimics perfectly some of the adventures (and if you decide to read the interview, you will be able to see the sheet for Haskell!), and it also gives me some vibes of Pratchett in Discworld. I kinda want to return to the world the author has created, because there are so many elements I still want to inspect!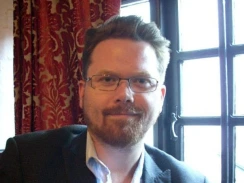 J.D. Mitchell
J.D. Mitchell is a Canadian writer of speculative fiction. His stories are informed by his historical studies and transient upbringing. The latter, while terribly angst-inducing, exposed him to a rich tapestry of people and places, as did his varied service industry jobs and a sixteen-year stint in the Public Service of Canada (but who's counting?). He lives in Ottawa, Canada with his wife and two wonderful goldfish.