Stellar Instinct, by Jonathan Nevair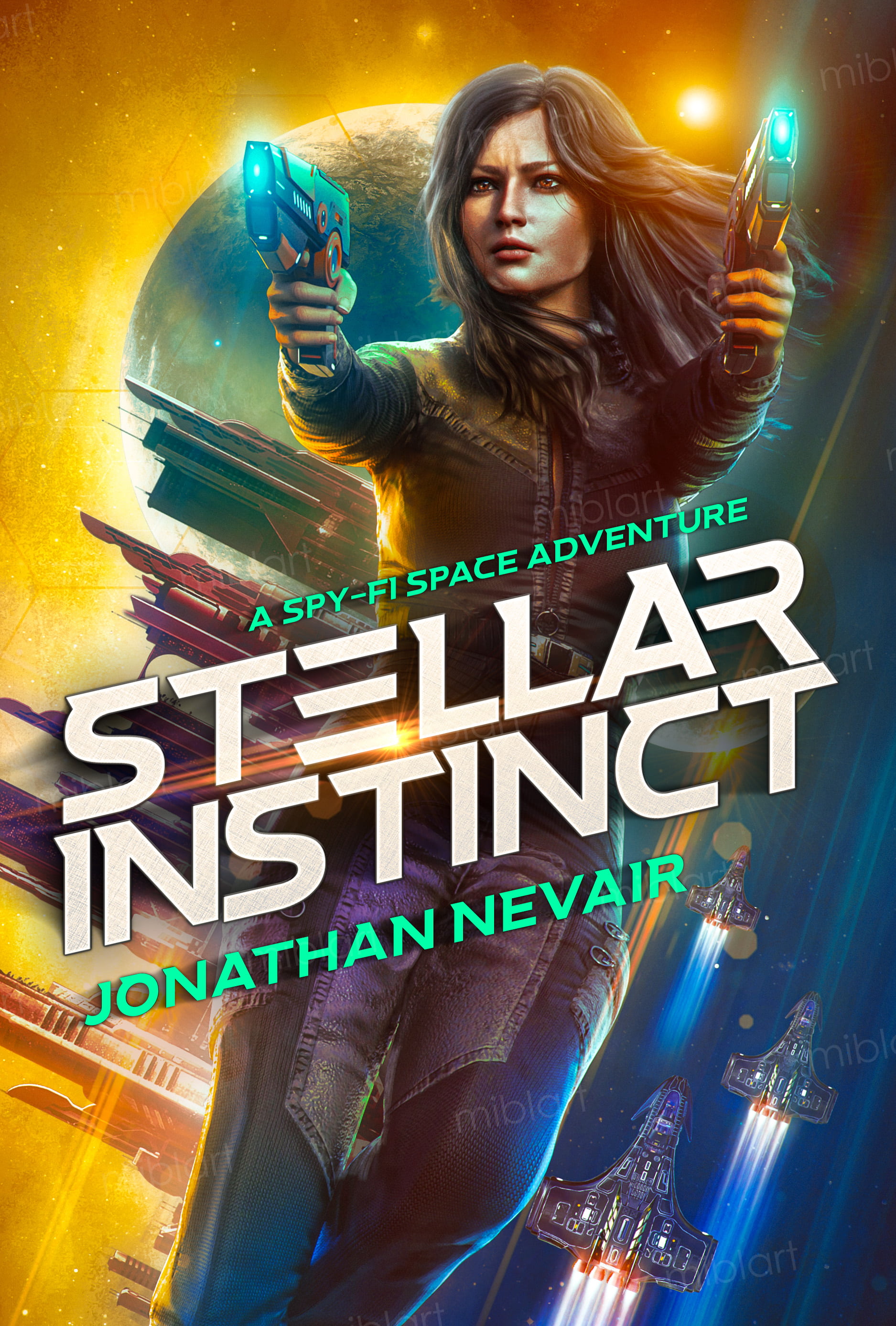 Synopsis:
A secret agent. A gaming mastermind. Two players in a dangerous competition blurring the boundaries of entertainment and reality.
Mysterious signals pulse from an icy planet in a remote star system. GAM-OPs wants answers. Enter Lilline Renault, secret agent extraordinaire. To ordinary citizens she's Keely Larkin, an adventure company guide with a flair for the daring and a penchant for writing trite poetry. Lilline's at the top of the spy game, but publishing her literary work is proving harder than saving the galaxy.
When the mission uncovers a dastardly plan threatening billions of lives, Lilline leaps into action. Verses flow as she rockets through space, dons cunning disguises, and infiltrates enemy territory with an arsenal of secret gadgets. But to prevent the whims of a self-obsessed entrepreneur from turning the galaxy into a deadly playground means beating him at his own game. Lilline will need her best weapon to stand a fighting chance: her instinct.
STELLAR INSTINCT: A spy-fi thriller set in space.
Stellar Instinct is the new proposal from Jonathan Nevair, who defined it as a spy-fi thriller, continuing his career as a sci-fi writer. I was really excited to see how he would develop in a different subgenre from space opera, especially seeing him writing a spy story, one of the subgenres that can hook me really hard. And honestly, the result is glorious, a book that I will recommend so many times in the future.
We are going to be following Lilliane Renault, a GAM-OPS secret agent, in her adventures across the galaxy. She's a really experienced agent, and somebody with plenty of resources, but somebody who doesn't doubt following her instinct, her best weapon. We also get to know that among her hobbies there is an interesting love for poetry, something that she loves and that helps her to reach a certain calm. She's witty and clever, being a character who is easy to connect with.
Among the diverse cast that is part of this novel, we also have Lilliane's Granny, probably one of the funniest characters, and who could be defined as a more reactionary version of Liliane (in the end, both even share the past as agents). She's sarcastic, a problem for the caretakers that keep her in retirement. A strong woman that also shares the love of her granddaughter for poetry. As happened in the Wind Tide series, we can see that characterization is one of Nevair's strengths, and making memorable characters even among the secondary ones, as can be Carbook, the technician that in reality hides more than you can see at first sight, and his assistant Pin, who gets the spotlight near to the end of the novel.
The plot is really interesting, giving us a story based on spies trying to stop the villain from getting control of the galaxy. And how this villain has amassed this amount of power? By the distribution of an online video game, which could be called a metaverse, getting ways to access a superior power. After a really problematic travel to Frebu, Lilliane discovers a pattern that will give her and GAM-OPS the opportunity to uncover the plan of Mavron, the mind behind this marvelous plan. All of this with an agile pace, making this book the equivalent of reading Mission: Impossible, a really interesting espionage story, with researching parts, several action scenes that make your heart beat hard, and some scenes that allow us to know more about the characters.
There's an aspect that is distinctive from Nevair's craft (in my opinion), and it is the use of different artistic resources in the narration, feeling sometimes a little bit like experimenting. There are several chapters written using a 2nd person's POV, which helps to build a mystery sensation, and also makes us wonder what is happening in this virtual world. As I said before, poetry becomes a key piece in the whole plot, and honestly, it's relaxing that among all the frenetic scenes we have some moments to stop, and just admire the beauty of words, transmitting the same sensation our protagonist is experimenting.
Stellar Instinct is a real masterpiece from the hand of Jonathan Nevair. I found myself cheering for Lilliane and for GAM-OPS, suffering when she got into a dangerous situation, and sometimes just thinking about how she could solve the situation. The pace is brilliant, accelerating when needed, but also slowing sometimes to let you breathe. If you want a great book, which is as entertaining as a good blockbuster, Stellar Instinct is for you.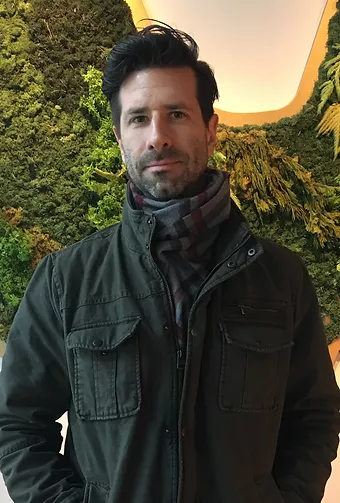 Jonathan Nevair
Jonathan Nevair is a science fiction writer and the pen name for Dr. Jonathan Wallis, an art historian/Professor of Art History. After two decades of academic teaching and publishing, he finally got up the nerve to write fiction. Jonathan grew up on Long Island, NY but now resides in southeast Pennsylvania with his wife and rambunctious mountain feist, Cricket.