Tales of Lunis Aquaria, by Tessa Hastjarjanto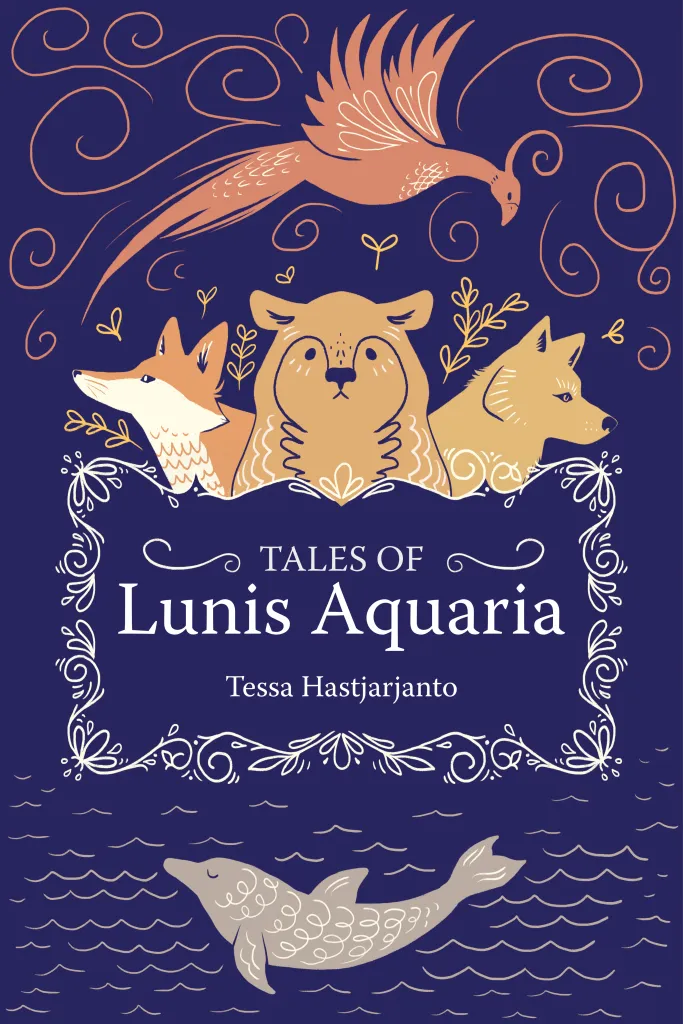 Synopsis:
Lose yourself in the wondrous world of Lunis Aquaria.
Explore daunting deserts, treacherous mountains and the deep blue of the Morcain sea.
If you enjoy the fairy tales of old you will enjoy this collection of nine short adventure stories.
My Review
(4.25 out of 5 )
Tales of Lunis Aquaria is a collection of nine short stories based in the same universe, by the Dutch author Tessa Hastjarjanto. I enjoyed so much during the time reading it, as all the stories transmit a sensation of coziness and emotional impact.
Each story lets you asking for more, wanting to know more about the universe, and trying to imagine how the different characters will do and evolve in the future. All of them are semi-connected by the five mythical animals that are created by the Lady at the start of the book, but outside of that, they could be read as independent stories. They are different between them, some being more tragic, and some could be defined as more optimistic.
I want to talk briefly about my personal favourite stories, so let's dive into them:
-Thomas and the Wolf: I think the best aspect of this particular one is how Thomas has to overcome a tragedy, how we can see him coping with traumatic events; and also I would like to bring the spotlight on the duality in Thomas' personality, the child and the character with the gift. Hastjarjanto made an excellent job developing the protective relationship between Wolf and Thomas, and probably this one landed as my particular favourite in the whole book.
-The witch from Monterra's Mountain: love that survives the pass of time, the weight of decisions, even if sometimes they are difficult to take. Special mention is deserved to show how encouraging words from somebody you appreciate can mean the world.
-Shepherd's Stick: I don't know why, but this story landed perfectly on me, probably due to how the travel is reflected, and also I think the perspective on a story depends on who is the storyteller.
As a whole, Tales from Lunis Aquaria is a really satisfying book, despite some stories might suffer due to their shortness, but in general, I really enjoyed it. It's a light read, that can also reward you if you want to be more exhaustive, as there are little details that are marvelous to spot.
I definitely recommend this book to people looking for a cozier fantasy experience, and who want a lighter read. I hope Tessa continues writing stories in the Lunis Aquaria universe because I want to return.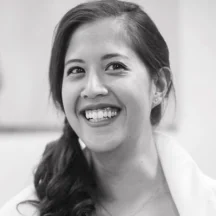 Tessa Hastjarjanto
Tessa Hastjarjanto is a Dutch/Indonesian writer from the Netherlands. She writes speculative fiction, and blogs at narratess.com about books, fountain pens, and writing.
From a young age, she imitated popular stories and games in creating her own worlds. This love eventually led to a master's degree in media and game studies at the University of Utrecht. However a mundane desk job was enough to inspire her to follow her creative passion. The first fanfics were written in lunch breaks and soon original fiction followed.
With the support of her husband, she now focuses on her writing career while battling chronic pain. Swiss white shepherd, Shiro, acts as a therapy dog to keep her healthy and reduce stress through extensive cuddle sessions.