The Black Lord, by Colin Hinckley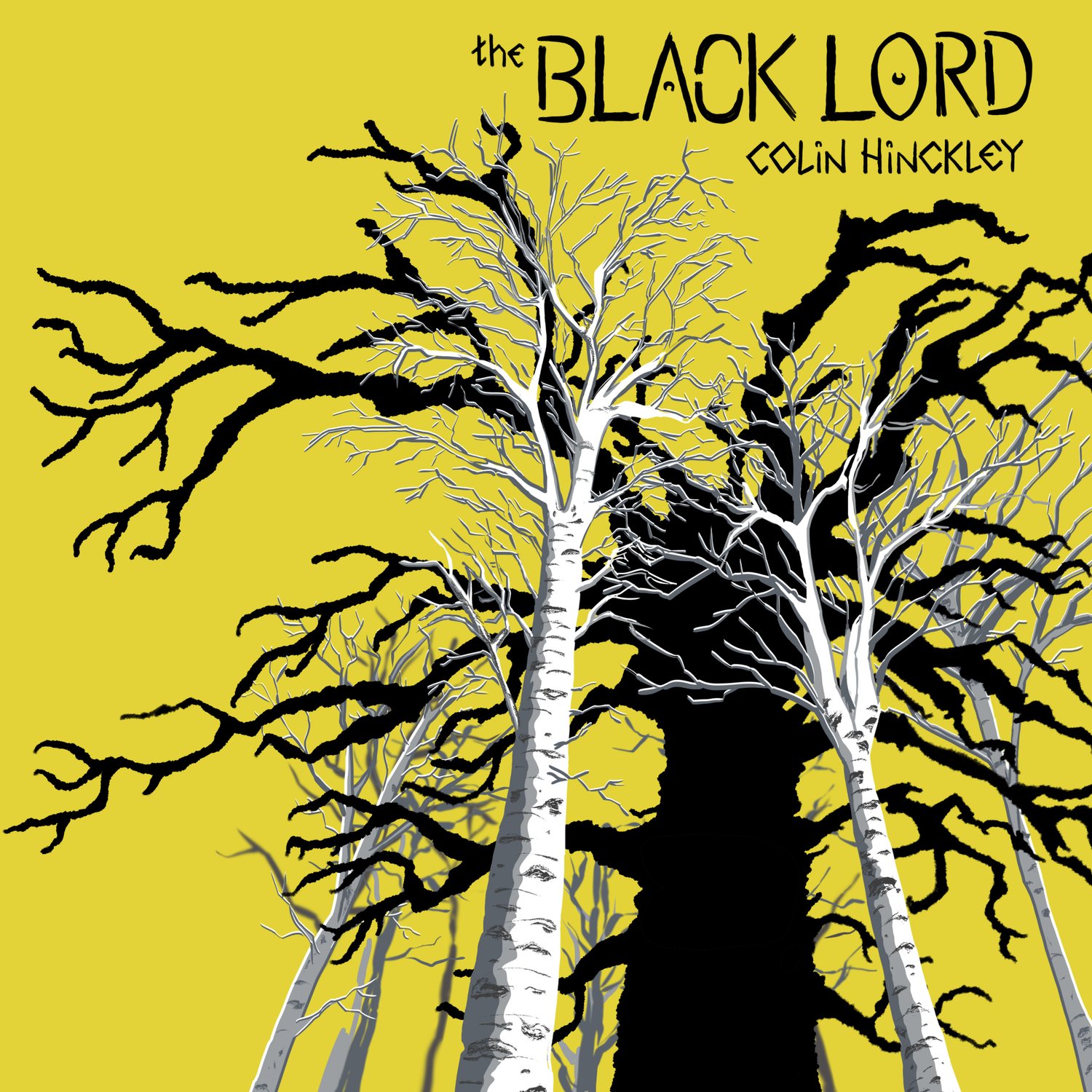 Synopsis:
There's something knocking on the window.
Eddie's parents may be arguing about the disappearance of his infant brother Danny, but Eddie's facing a terror all of his own. There's a strange figure outside that claims it has Danny safe and sound—all Eddie needs to do to get his brother back is open that window.
Eddie's father is filled with guilt over his relationship with his own lost brother. His mother has been abandoned to navigate her grief and terror alone. His grandmother carries with her a disturbing and all-too-relevant truth about their shared family history. As minutes tick by and hope for Danny grows ever smaller, the very fabric of their world disintegrates, welcoming eldritch terrors of unspeakable provenance to their doorstep.
The family is losing a decades-long struggle against an entity that is not of this world, and its hunger threatens to swallow them whole.
The Black Lord is a highly atmospheric folk horror/cosmic horror novella, which marks the debut of Colin Hinckley as writer, and published by Tenebrous Press. A book which grips you from the start, blending elements of folklore and horror in equal parts, following the story of a family from the different POVs of each one of its members.
Eddie's family broke into a million shards after the disappearance of his infant brother Danny; each one is using its own coping mechanisms to deal with it, but Eddie is living his own nightmare. Something is knocking outside, claiming that Danny is safe, and that will get returned if Eddie opens that window; a supernatural entity that is related to his father's family is trying to destroy the family.
Guilt is getting over his dad, as this is a secret that he and his mother are keeping from the rest, separating them and letting alone his wife. If they want to survive, telling the truth about this entity is the first step of a battle they need to fight.
Hinckley creates a really oppressive atmosphere from the start, going from a progressive sensation of discomfort to a more general and cosmic horror; the nature of the creature threatening the family is a big part of it. The story is cleverly structured, with every chapter being narrated from a distinct viewpoint, giving us the chance to piece together the puzzle it creates; we understand how each one of the members feel.
While most of the elements used in the story are classic, the way they are mashed together is certainly innovative; it deserves a special mention how each chapter goes back a little in the timeline to continue the story from where we left it, weaving and creating additional context for us.
Hinckley's debut is a delightful novel for any horror lover, proving that you can use a classic trope and create something totally new and innovative. The Black Lord shows a promising writer behind.