The Bloody Chorus, by John Marco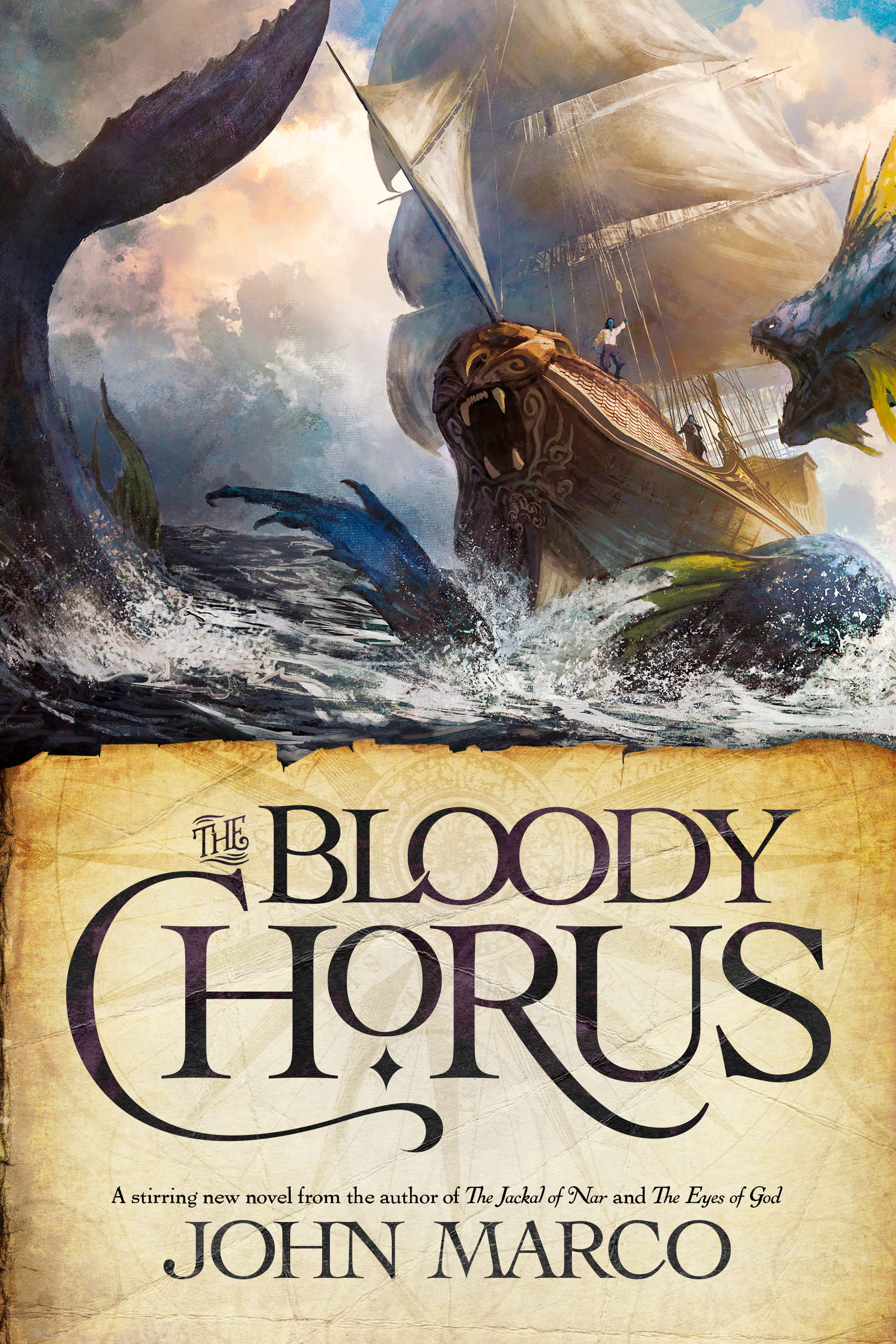 Synopsis:
Two empires... one in decline, the other ascendant and hungry for conquest...
Upon his father's mysterious assassination, young Haru reluctantly becomes ruler—Tain—of his once-fearsome island nation. Threatened by a world they once dominated, Haru's people, the Cryori, struggle with the peace the old Tain championed, nostalgic for the violent glories of their past. But across the ocean, an alliance of old enemies has formed, led by a madman bent on righting old wrongs. Enigmatic and fanatical, Reius decries the Cryori and their living gods, determined to erase their influence and beliefs.
Now Haru must get justice for his murdered father and defend his people from the coming scourge over the sea. Promising his ancient, grieving goddess to kill Reius, he reunites his father's failed circle of protectors—a magical band of avenging misfits known as the Bloody Chorus.
The Bloody Chorus is the novel that marks the return of one of the old names in fantasy, John Marco, and his first self-published work. A title that has been in process for a long period of time, but honestly, I can say that the result is an excellent novel.
This novel starts with the mysterious assassination of Haru's father, marking the ascend of Haru to the position of Tain of the Criory, a people that once was feared alongside the world; but the death of Sha'an is also accompanied by the rise of a new leader on J'hora, looking into forging an alliance will all the surrounding neighbours.
This new leader, Reius, affirms to be talking as the voice and will of Taan. Those who don't accept the new god are forced to convert, becoming Haru's land the last remaining not under this new banner; and weirdly, what Reius offer to Haru is a journey to J'hora, to know him and trying to convince him about joining the alliance, a peace mission that might end being a bloodbath.
Haru will be accompanied on this journey by his Chorus, people that have been chosen by the different gods of the islands and that have promised to protect the Tain. The group of characters that Marco proposes for this adventure is quite particular, being all of them different and eccentric in their own way, sometimes derivated from how these deities have treated them.
Our main character, Haru, is also one of the better-developed characters; we get to see how he assumes a position that he's not prepared for, and immediately gets forced into a diplomatic mission with a double purpose (in part also manipulated by the Archdisciple). In the end, he just wants to become the best possible Tain for his people, including taking care of his mates; and this journey will also be a self-discovering one.
Reius is, in part, similar to Haru in some details. His offer of peace is sincere, and honestly, I feel that he's just a man who has to fill some shoes that are too big for him, becoming sometimes a puppet in the hands of Marlo, his torture.
From the rest of the cast, I would like to talk a little about the Chorus, and how they also are trying to overcome the hit of Sa'an's death, as they were supposed to be protecting him. They also start discovering during this journey the true nature of their gods, something that will change them in strange ways.
Worldbuilding is another aspect I loved in this novel. Marco has created an interesting world, focusing mostly on two different locations, the Cryori Isles and J'hora, which are really different one from the other. Cryori Isles are a savage place, being the Cryori warriors that adore monstrous deities, similar to kaiju; fighting and naval war are in their blood.
J'hora is closer to the classical fantasy canons, a population under the mandate of a God-chosen person, being the center of the human alliance.
There are several small details that I would like to see more explore, such as the past of Cryori deities, but I feel that could be the theme of a new book.
Pacing and plot are also excellent. Despite being a self-contained book, you can feel that in those few pages, there are covered enough to be a trilogy; and it is really surprising how the story evolves at some points, in totally unexpected ways.
The Bloody Chorus is an excellent novel, that feels really polished, and it makes me hope to more books in this universe. I totally recommend it, especially to people who look for a classical fantasy novel with different twists; and if you are curious about different settings, this novel might be also your jam.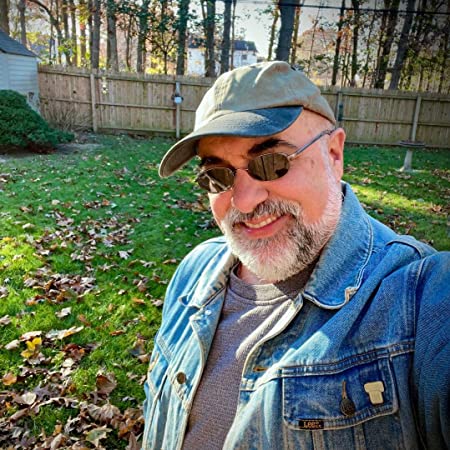 John Marco
I've been writing fantasy stories for as long as I can remember. Fantasy is such a vast and wonderful genre, and I still feel like a kid when I read a story about a magical place, heroic figures, and astonishing creatures.
Now I'm all grown up and have published numerous books, including the best-selling Tyrants and Kings series and the Bronze Knight saga. My latest book, The Bloody Chorus, starts a new, adventurous journey for me. I hope you'll join me!