The Children of Gods and Fighting Men (The Gael Song #1), by Shauna Lawless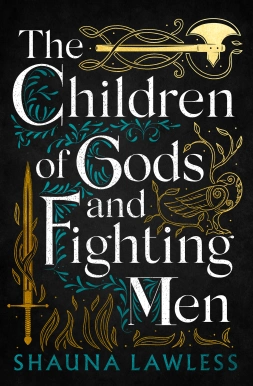 Synopsis:
They think they've killed the last of us…
981 AD. The Viking King of Dublin is dead. His young widow, Gormflaith, has ambitions for her son – and herself – but Ireland is a dangerous place and kings tend not to stay kings for long. Gormflaith also has a secret. She is one of the Fomorians, an immortal race who can do fire-magic. She has kept her powers hidden at all costs, for there are other immortals in this world – like the Tuatha Dé Danann, a race of warriors who are sworn to kill Fomorians.
Fódla is one of the Tuatha Dé Danann with the gift of healing. Her kind dwell hidden in a fortress, forbidden to live amongst the mortals. Fódla agrees to help her kin by going to spy on Brian Boru, a powerful man who aims to be High King of Ireland. She finds a land on the brink of war – a war she is desperate to stop. However, preventing the loss of mortal lives is not easy with Ireland in turmoil and the Fomorians now on the rise…
Disclaimer: I received a copy of this book from the publisher in order to review it for the book tour. This hasn't influenced the review or the score.
I was lucky enough of getting a copy of The Children of Gods and Fighting Men (CoGaFM from now on), the debut novel from Shauna Lawless. As a fan of historical fantasy, this title was something I had on the radar for a long time since it was announced, and I can say that certainly it delivered, making almost impossible to let down the book.
CoGaFM tries to tell us about a really convulse moment of Irish history, applying over it a layer of mythology. Starting from the year 981 AD, we are going to see a country invaded by the Norse, with an interesting and fragile equilibrium between the different Kingdoms, whose power and wealth are fastly changing from ones to others. We also become spectators of the tensions that the convivence between Paganism and Christianism are provoking. All of this creates the perfect breeding ground for an outstanding story that is mixed with Irish mythology.
As I previously stated, this is not historical fiction, but historical fantasy. We are introduced to two groups that are in permanent conflict until one of the two gets exterminated: the Formorians, immortals who can do fire magic; and the Tuatha Dé Dannan, a race of warriors whose swear is to exterminate the Formorians. From these two groups, the two points of view of this novel are taken, two women which we will follow alongside the novel.
And personally, I think Lawless' decision of narrating the story through the eyes of these two women, Gormflaith and Florda, is an absolute success. Using magistrally two different first-person points of view, she managed perfectly to achieve the perfect equilibrium between introducing us to the world and avoiding info dumpings. Usually one of the most difficult jobs in the first book of a series is to give enough information to the readers so they can feel where they are, what they should know, but without plainly just writing paragraphs of information that drag the pace of the book; something that Lawless manages masterfully.
It is important that we are not reading an action-based novel, but more a carefully crafted character-based story, where the equilibrium between different entities keeps fueling the plot. While Gormflaith is trying to keep his son safe and in the throne, also aspiring to become High King of the Irish, trying to hide she's one of the last Formorians, we have Florda, which as part of the Tuatha Dé Dannan is sent to spy on Brian Boru, one of the other candidates to the High Throne.
I was hooked by the novel from the start until the end, which lets the things ready for a continuation (which is already confirmed) that I wait with enthusiasm. Despite being a 400 pages book, which I understand it's just medium size by fantasy standards, it felt really short. I can definitely recommend this book to anybody who enjoys either historical fiction or historical fantasy, I think it fulfills perfectly both palates. Imagine A Song of Ice and Fire, but set in Ireland and introducing its mythology; that's The Children of Gods and Fighting Men.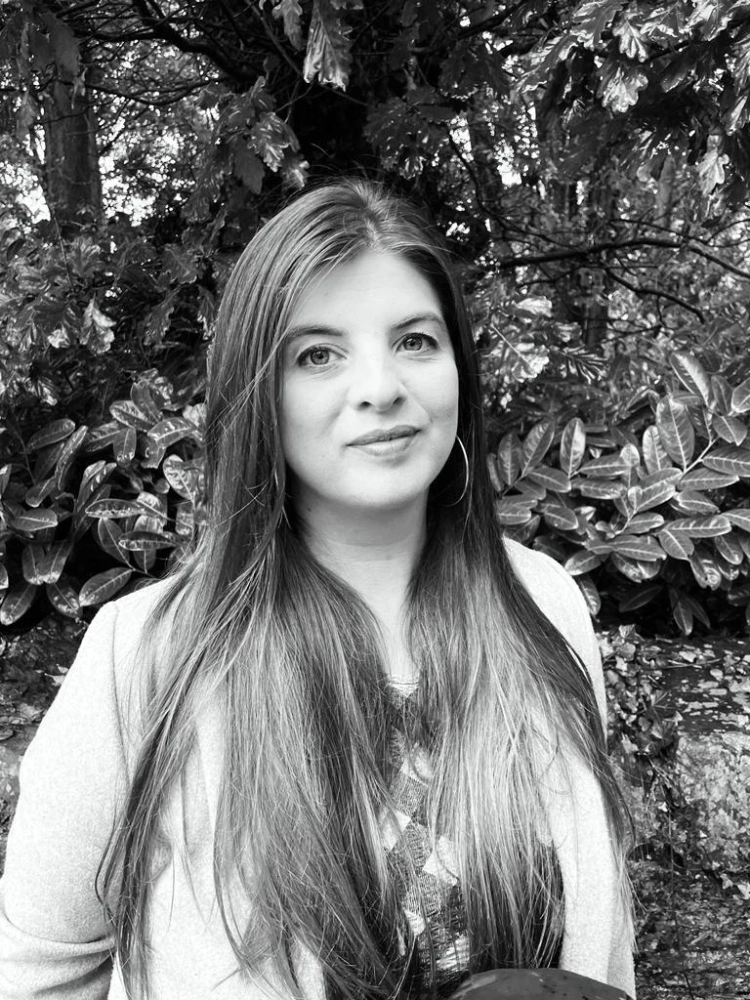 Shauna Lawless
Shauna Lawless is an avid reader of Irish mythology and folklore. As an Irish woman, she loves that Irish mythology has inspired so many stories over the years, however, she wanted to explore the history and mythology of Ireland in a more authentic way. She lives in Northern Ireland with her family.