The Crescent Moon (Realm of Prophets #1), by E.J. Doble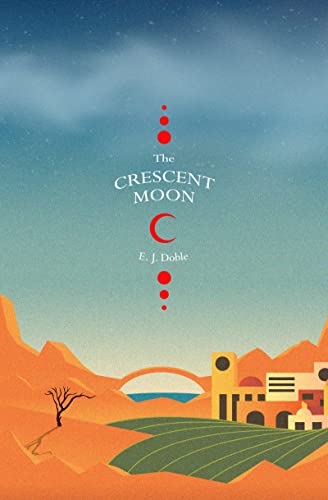 Synopsis:
In the city of Arbash, nestled on the outskirts of a vast desert, the young girl My'ala walks out among the vineyards overlooking a delicate blue sea. Reaching a gnarled tree atop a small hill, she stumbles upon an old man, nestled among its roots – his name is Artemis the Hermit, and he longs to answer the simple question.
What is the meaning of life?
As the years pass, and the realities of a difficult life struggling to get by weigh heavy upon her, My'ala finds herself returning to the Hermit by the tree to seek counsel, and to find purpose in a world where she feels so lost. But when an enemy appears from the sea, and her family are torn apart by the spectre of war, it is in the Hermit's teachings that My'ala will find her answers – and how the meaning of life may just save her city from a swift and certain end…
My Review
(4.5 out of 5 )
The Crescent Moon is a really unique novella by the author E.J. Doble, and the initial book on the future series The Realm of Prophets. Our protagonist, My'ala, will meet a mysterious stranger, Artemis the Hermit, being really young (she's around 9-10 years during the first encounter), embarking herself on a relationship where both will try to answer the question «What is the meaning of life?»
I was offered an ARC of this novella, and actually, I devoured it, despite I was a little bit leaning because this is a book so different from what I usually read, as it feels closer to a philosophy essay that has been written with a story form, using the several encounters between the Hermit and Mya'la as a way to firstly propose questions that are derivated from the principal one, and later when May'la is growing, to assimilate and start integrating how the things that happen in her life reveals part of the meaning she's looking for.
It's a really well-written novella, something that shines more due to its nature. When so much weight is over the prose, certainly it's a challenge to get the level the reader is expecting, but certainly, E.J. Doble nailed it, keeping the adequate poetry tone when required, and using symbolism that translates perfectly the philosophical teachings he wants to dissert about. Just a small excerpt of the book to show it:
A duty to protect all of us… a meaning found in things fargreater than ourselves, she thought, almost ready to collapse.He joins up regardless of our feelings, because it is not our feelings in the end that matter: it's for the good of all people. To march out and raise the banner and look the death in the eyes…All in the name of duty.
About duty
The chosen setting is an Arabic city, as a symbol of how much of our current philosophical flows are given by masters of this culture, despite this is not always appreciated. The conflicts that appear around the city, and how they affect My'ala's family serve as a way to continue developing the reflections and as something that forces My'ala to mature earlier.
This short novella is certainly a piece of art, which I enjoyed while reading. I feel this review is shorter than usual, but it's the first time I find myself with this kind of book in front of me. Certainly, I can say I enjoyed it, and the craft is really well done, so if you want something less thick, but which will make you think, The Crescent Moon is certainly a great option.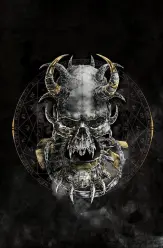 E.J. Doble
E.J. Doble is 20 years old from Bath, UK. He is a self-published author, whose first novel, THE FANGS OF WAR, was released in January 2022. He is a part-time swim teacher, and painter.
When not writing, he is most often found drinking excess amounts of coffee and tending to a variety houseplants with odd and entirely pointless names.