The Fall Is All There Is (Four of Mercies #1), C.M. Caplan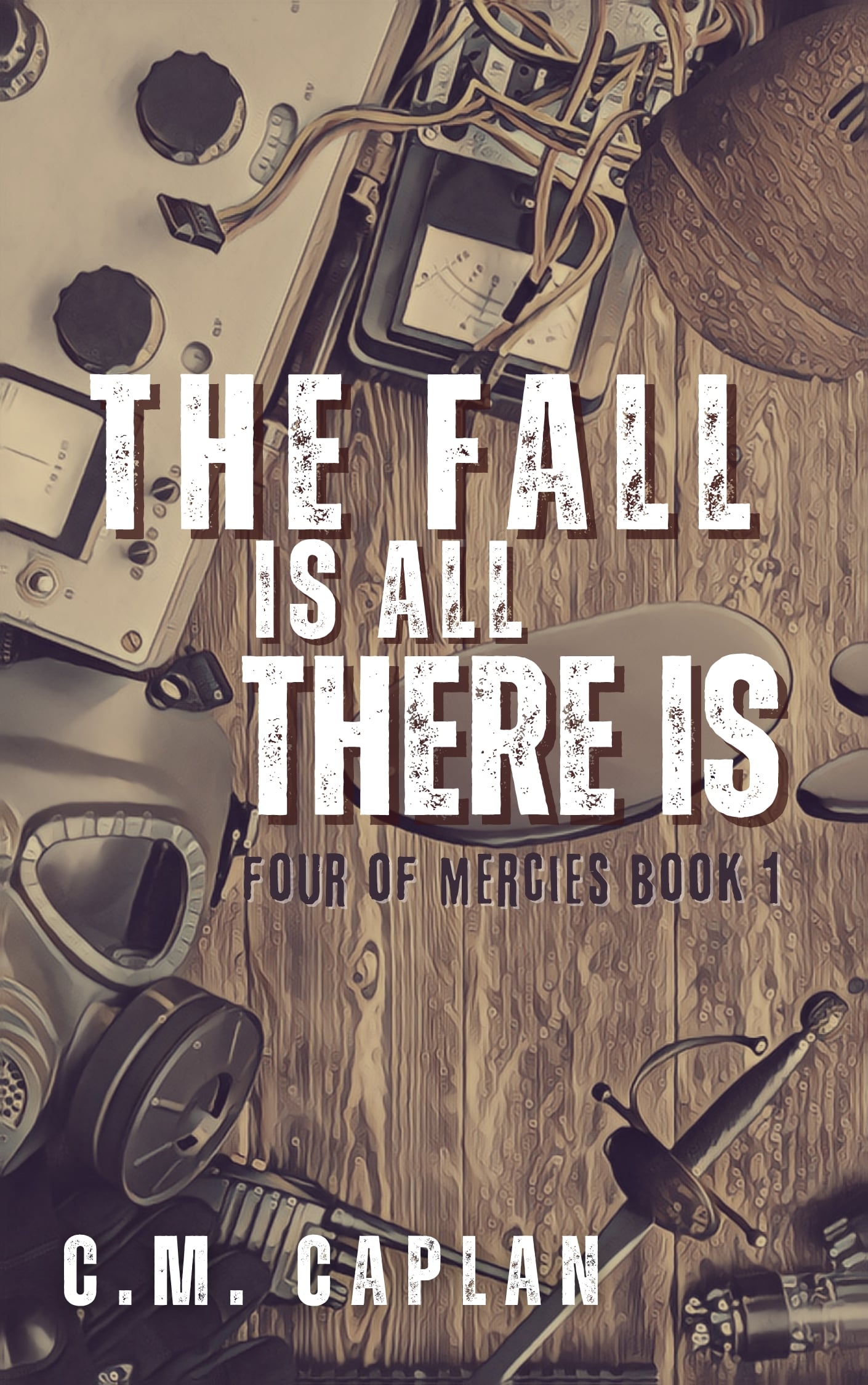 Synopsis:
You never want to ruin a really good dramatic exit. When you flee home on a cyborg horse the exact second you turn eighteen, you don't really expect to go back to the place you fled from, you know? But sometimes your old life hits you from behind.
Sometimes you spend years away from home, killing dangerous people who had the bad luck to get infected by a lungful of ghostfog, only to find out that your dad, the king, is dead, and now your siblings are ordering you back home for a high stakes family reunion.
But when you've got four heirs who are all the same age, the line of succession tends to get a wee bit murky. So in order to regain your independence, you've got to navigate a deadly web of intrigue, where every sibling wants your allegiance, and any decision might tear your country—and your family—apart.
My Review
(4.5 out of 5 )
Disclaimer: I received an eARC in order to participate in the book tour with Escapists Book Company. This hasn't influenced either my score or my review.
The Fall Is All There Is is the first book in the Four of Mercies series, by the SPFBO semifinalist C.M. Caplan. I can't define this book in a better way than saying that it makes me want to actively read more science-fantasy, as the world that Caplan has created is imaginative and vibrant, full of crazy inventions and featuring action and political intrigues.
In this book, we are going to be following the POV of Petre, one of the quadruplets Mercy, who is also autistic, who flew from Mercy's house in a really spectacular way, and that now is being called to swear loyalty during the coronation of her sister. In the end, with Petre, we have a really particular character, who doesn't fit in many ways the prototype of a hero, but who is more an escapist, a person whose main ambition has been freedom instead of power, and that is involved in the plots of his brothers and sister.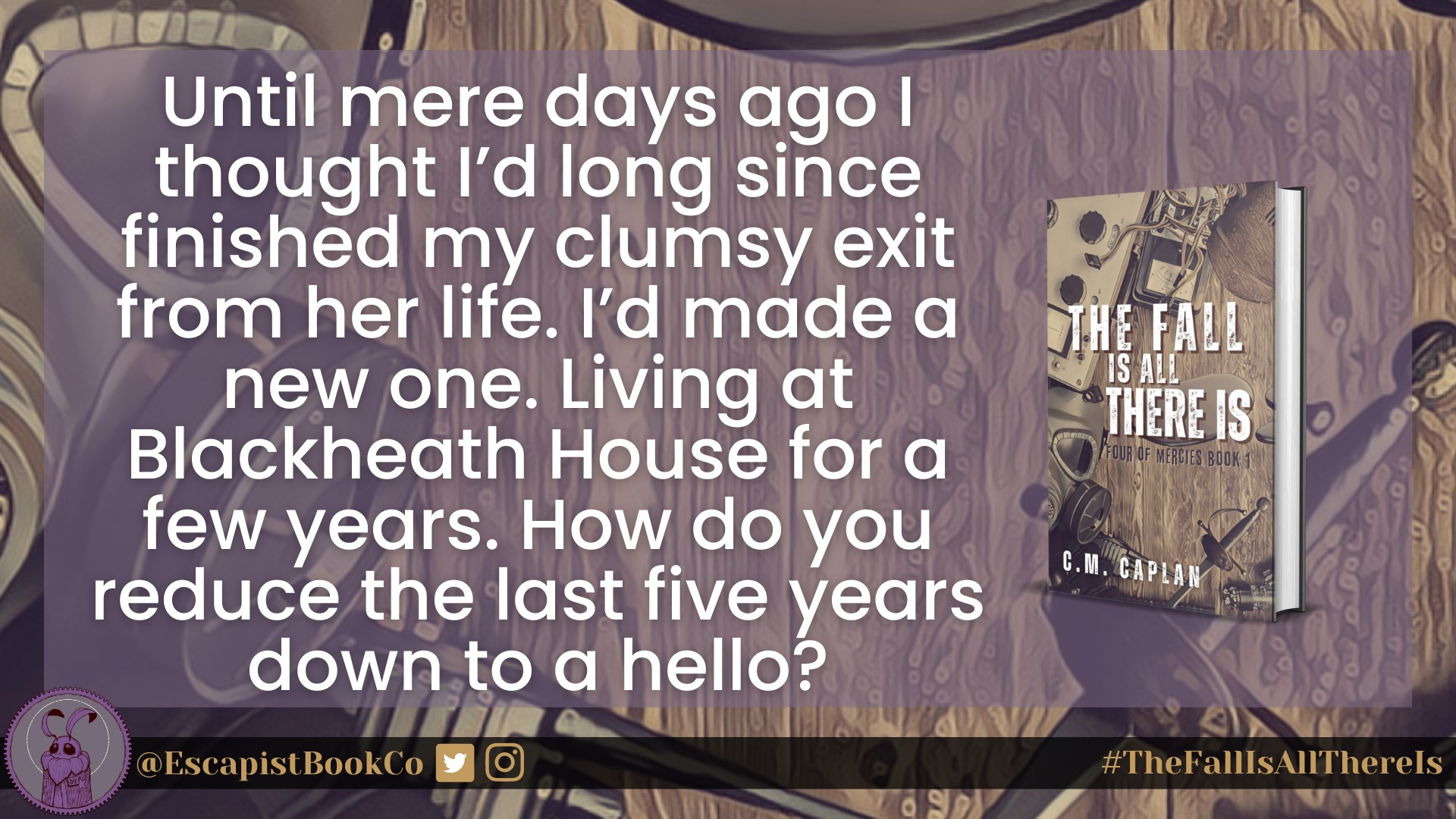 Caplan has a special talent for grasping how sometimes it feels difficult to connect with other people, and how sometimes you can only feel used by them for their own goals. Petre is a great reflection of it, being involved in what can become the start of a civil war between Edward and his other two brothers. This complicated plot also helps as fuel to create a really compelling story, one that keeps you with the book in your hands until the end. The relationships between the siblings are really complex, and you, as reader, can see how flawed they are, being poisoned by the craving for power among them.
And now, let's talk about the aspect that I like most, and it's the world in where Four of Mercies is set. In this post-apocalyptic version of the Earth, the power is divided among powerful families and the technology has evolved into a sort of necro-technomancy, being many of the inventions made by using organic parts as their nucleus. I could name a few, but I would like to just bring the spotlight over the cyborg horses, which are super unique. Add to this mix a sort of zombies who are the result of the contamination and the exposition to certain toxins, and who are a danger to the rest of normal humans. Honestly, I want to explore more aspects of this world, because there is so much potential here.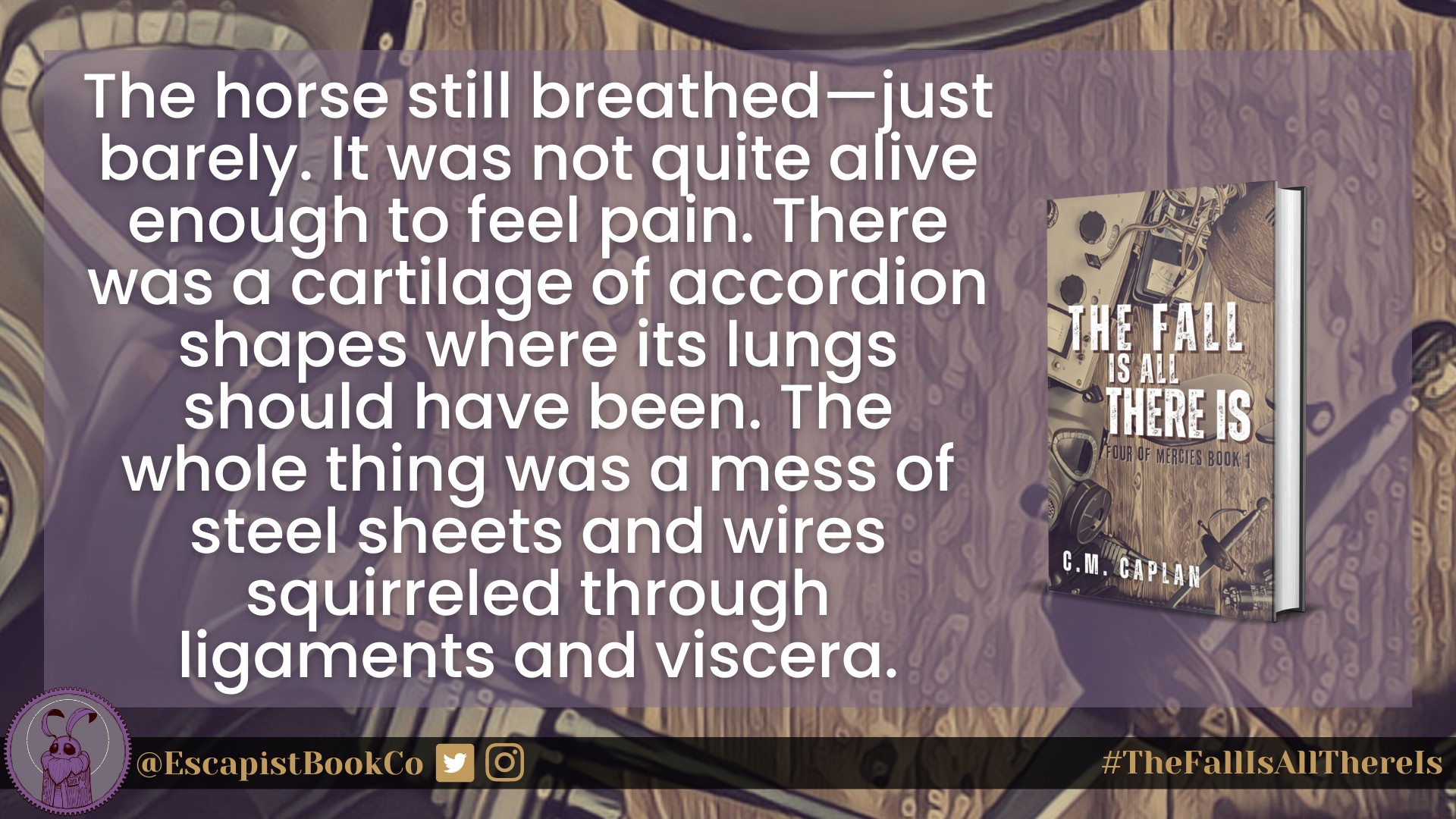 This a great character-based story, set in a world that is even more interesting than the own characters, but only because this sort of science-fantasy is great. The exploration of autism through the eyes of Petre also helps to bring the spotlight to this problem, how a person with this condition sees the world, and especially, and how sometimes social interaction can become a big step up. There are also plenty of action scenes, helping to keep a fast general pace.
In summary, I think this book is a great foundation for a hypothetical sequel, which I will wait patiently because there is so much potential in this series. The Fall is All There Is goes directly into the list of my favourite books of the year.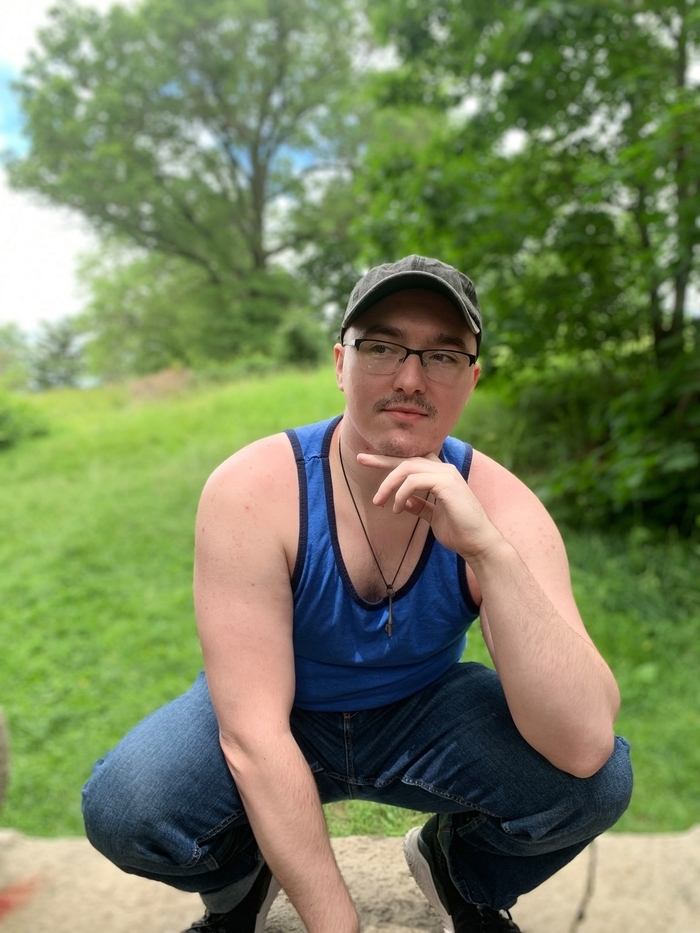 C.M. Caplan
C.M. Caplan is the author of the SPFBO7 semi-finalist The Sword in the Street, and the post-apocalyptic science-fantasy The Fall Is All There Is. He's a quadruplet (yes, really), autistic, and has a degree in creative writing. He was awarded his university's highest honor in the arts for his work. His short fiction also won an Honorable Mention in the 2019 Writers of the Future Contest. If you enjoy his books, you can rate them on Goodreads and Amazon.