The House of Cats and Gulls (Dominion #2), by Stephen Deas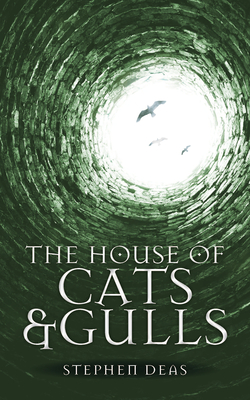 Synopsis:
With lives on the line, do you choose revenge or justice?
Myla has returned with Orien to her native Deepwater to face her past. Learning she's in trouble, Fingers and Seth head off on a rescue mission. Myla doesn't need rescuing, thanks, but now that they're in Deepwater, Seth delves into the secrets of a dead warlock and Fingers digs into the truth of his missing brother.
But as the trio converge towards a conspiracy against the throne, Deepwater is attacked by an incomprehensible enemy. As demons, madness and the walking dead stalk the plague-ravaged city, Myla discovers that saving her friends and family is more important than a glorious death, and Seth embraces the darkness within.
My Review (4.5 out of 5 )
The House of Cats and Gulls is the second installment in the Dominion series, by Stephen Deas. A direct sequel to the Moonsteel Crown, we will be again following the picturesque group of Myla, Fings, and Seth, but this time in Deephaven, instead of Varr, where things are starting to become more complicated.
Myla has returned to Deephaven, with the company of Orien, in order to set right the things with her past. Her main worry is to keep the rest of her family safe from the consequences of her acts; at this point, she has accepted whatever happens to her if they remain in one piece.
Seth has continued through the dark path he started in Book 1, using it for his own benefit, despite we can see some small remains of the old Seth.
And Fings, well, he's still the pickpocketer and chaotic person we knew previously. But in this second novel, we will take a deeper look at him, as he will be able to find what happened to the brother he thought disappeared five years ago.
We are moved from Vaar to Deephaven, a different setting, but with some elements in common, as Dead Man are populating the streets, with some conspirations ongoing. A plague seems to be haunting the place, and evil power is rising.
With this in mind, Deas weaves a story that is really compelling, especially taking into account we have spent a lot of time with these characters. While the first book is great, I feel this one has a bigger emotional impact, and that's probably due to how the characters are more developed.
In a similar way to what happened in Book 1, we can see how the three characters' arcs are intertwined, having each one its own unique voice, maximizing the effect when they finally clash together.
I found The House of Cats and Gulls even more enjoyable than The Moonsteel Crown. As said previously, if you enjoy epic fantasy but with a smaller setting, the whole Dominion series is a great selection for you. And with this ending, I can't wait to read book 3!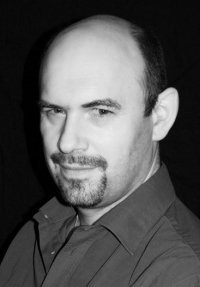 Stephen Deas
Stephen Deas was born in Southeast England, in 1968, and mostly brought up in a town full of retired colonels. His early memories largely consist of running around building sites and being able to spell 'colonel' at an unusually early age. Like most people of that age, he took to making up imaginary friends to supplement my real ones. Unlike most people, he never quite stopped, and has been writing about them in one form or another ever since.
Aside from writing books, he has, at various times, been obsessed with mathematics, classical piano music, kung-fu, particle physics and Sid Meier's Civilisation (the original). Anything that explodes is fascinating, rockets are irresistible, but those are genetic things and thus Not His Fault. There were some years when life was quite unlikely, took him to some interesting places and offered unusual things. The first time he went on holiday abroad, a war broke out. Also, he would like you to not tell the bomb-squad where he lives. Once was enough.
Deas is the author of more than twenty novels covering fantasy (which he writes under his own name and as Nathan Hawke), crime (as SK Sharp), science fiction (as Sam Peters, or as Gavin Deas when co-authoring with that notorious bad boy of SF, Gavin Smith) and historical fiction (as SJ Deas). As well as his novel works, Deas is collaborating on bringing a post-apocalyptic version of Robin Hood to the small screen, and desperately trying to convince Netflix that what it really needs is a show centred on Irene Adler.
Deas now lives in a different part of South-east England with his wife and two boys where he continues to pretend to be other people, most frequently A Responsible Parent(TM).