The Keep Within, by J.L. Worrad
Synopsis:
Packed with unforgettable characters, sharp wits, and wild plots, a bastard noble with dreams of the theatre and the ruthless first-queen are both caught up in a tangled web of murder and court intrigue in this savagely funny dark fantasy.
When Sir Harrance 'Harry' Larksdale, bastard brother of the king, falls for a mysterious lad from the mountains, he is unwillingly caught up in a chaotic world of court intrigue and murderous folk tales. Meanwhile Queen Carmotta Il'Lunadella, First-Queen of the Brintland, needs to save her life and her unborn child. With the Third-Queen plotting against her, and rumours of coups rocking the court, Carmotta can rely only on her devious mind and venomous wit.
But deep within the walls of Becken Keep squats the keep-within – patient, timeless, and evil. To speak of the keep-within outside the walls of Becken Keep guarantees your bizarre and agonising demise within nine days. All the while, people fearfully whisper the name Red a bloodied demon with rusted nails for teeth and swinging scythes who preys on the innocent.
Harry and Carmotta are clinging to their dreams, their lives, by threads. And, beneath all, the keep-within awaits.
My Review
(4.5 out of 5 )
The Keep Within is an excellent and complex grimdark novel written by J.L. Worrad. A deliciously violent proposal and well-crafted prose are some of the characteristics that made this a really enjoyable experience, apart from a complex story using multiple POVs, following what could be called a chess match with several players moving the pieces.
Sir Harry Larksdale, bastard brother of the king, falls in love with a mysterious lad from the mountains, driving him into the world of intrigues that revolves around the Britland royal family. At the same time, Queen Carmotta is trying to secure her life and her unborn children, as a coup is being gestated among the courtesans, led by the Third Queen; without reliable allies, she will totally depend on her own ingenious and some forces she cannot trust.
But while the court is filled with intrigues, an evil is deep in the walls of Becken Keep. A demon whose name is Red Marie is starting to spread fear, with her rusted nails and her scythes, spreading blood and chaos.
With this premise, we get a story that is not afraid to show the goriest and most violent aspects of the fantasy, setting the tone from the very start; taking the grimdark premise of showing the full specter of morality to the extreme. From the start, we are the spectators of a really complex plot, with complicated characters, most of them being involved in more than what they can control.
Worrad gives us a set of interesting characters that make you feel involved, starting from the own Harry Larksdale, a snarky and quirky character, freedom as a person. Harry becomes a pawn in a chess game he's not aware of; and Carmotta, even if sometimes I didn't totally connect with her, is a smart character, trying to secure her unborn child, recurring to powers she cannot really comprehend.
Another arc I would like to focus on is Mother Fwych, hitting the bottom after confronting Red Marie. Fwych will be forced to slowly scale from the very ground, trying to overcome her new disability.
Worldbuilding is rich and compelling, full of small details that reference real historical facts (and examples appear really early). With some folk horror touches, it is really enjoyable to discover more of the world that also appeared in Pennyblade; each character has its own accent, even with different dialects.
The Keep Within is an excellent grimdark novel, complemented by gorgeous prose. If you enjoyed the books of Joe Abercrombie or Anna Smith Spark, I would certainly recommend TKW to you.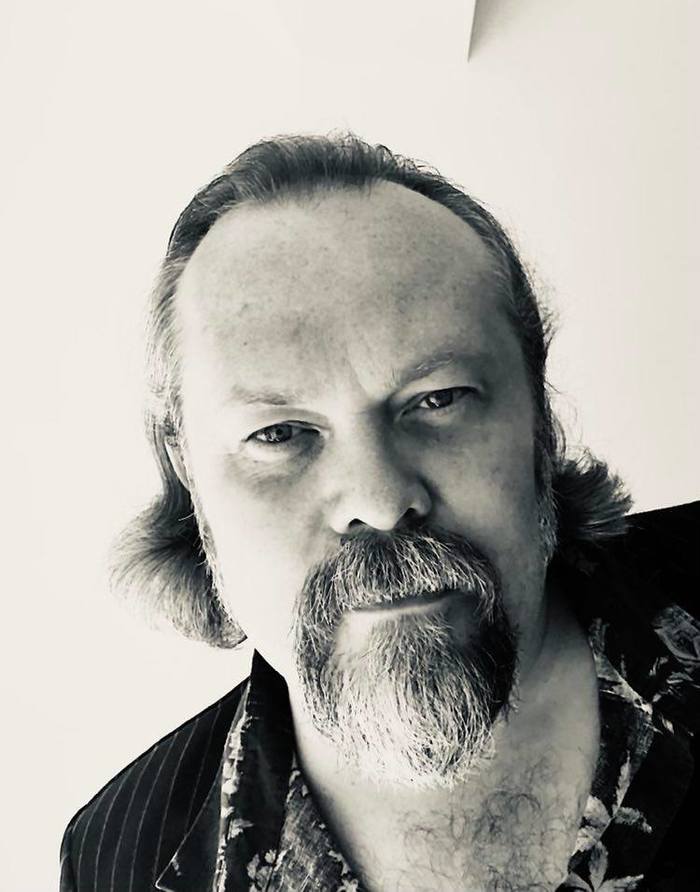 J.L. Worrad
James Luke Worrad lives in Leicester, England, and has for almost all his life. He has a degree in classical studies from Lampeter University, Wales. He has found this invaluable to his growth as a science fiction and fantasy writer in that he soon discovered how varied and peculiar human cultures can be. In 2011 James attended Clarion, an SF workshop held at the University of California, San Diego. He's had short stories published by Daily Science Fiction, Flurb, Newcon Press and Obverse Books. He also writes screen plays for short films, one of which- Flawless- won the Seven/Five Film Festival Award and was selected for both the Cannes and NYC Independent film festivals. (It was also screened at CERN, home of the Large Hadron Collider). He runs the Fantasy & Science Fiction Salon group on Facebook. He also works a nightshift at a small hotel, an occupation that never leaves him short of material.