The Last Prince (The Coming of Áed #2), by E.G. Radcliff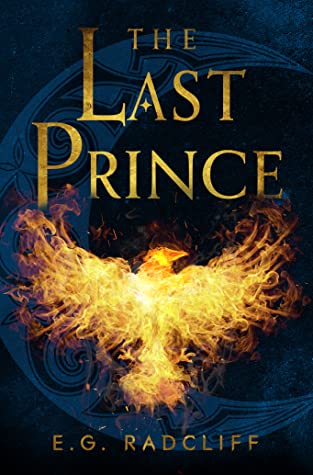 Synopsis:
In a hellish city, the fate of a young boy rests on the very thing he fears most…
Robbed of his childhood by tragedy and betrayal and forced onto the streets, only fury makes young Ninian feel whole - and in a world of gangs and fae, Ninian is more than willing to fight for his life.
But it doesn't take much to topple a life which is already balanced on the edge of a knife. And by the time a desperate Ninian realizes he's crossed the wrong person, it is much, much too late.
In his frantic struggle to right his collapsing world, Ninian's furious, bloody efforts are dredging up history he'd rather forget - the past is tired of being held at bay, and even fighting cannot protect Ninian from himself.
So when he meets a crimson-eyed stranger, a boy so broken he refuses even to speak, Ninian does not believe he has the capacity to care.
He is wrong.
And that will change everything…
My Review
(4.25 out of 5 )
The Last Prince is the second book (by publishing order) in The Coming of Áed series by E.G. Radcliff, acting as a prequel chronologically to The Hidden King, as the story mainly shows how Ninian and Áed met in their youth, and how their relationship grew between themselves, in a slow burn character-focused novel.
So first of all, I would like to discuss a little bit the decision of making this book the second of the saga, despite being the first chronologically. While I understand that this works as a prequel, it is true that the emotional punch gains strength if this book is read after The Hidden King, as it is easier to get invested in the story of Ninian.
Ninian is surviving in the Maze's streets, being a motherless child, as his mother flew years ago, a place we got to know during the first book; as a desperation act, he decides to steal from Maél Maédóc, a scary merchant, getting caught in the process. And surprisingly, Maél spares Ninian, just making him promise that he will pay his debt by working honestly, not stealing from other people.
On his first day trying to recoup the money, he meets a mysterious lady that apparently is nice to him. But as you can have guessed by now, nobody does things for free in the Maze. Ninian gets sold to a gang as a fighter, becoming trapped, with no way to go out except death. But after having a bad experience, Ninian swears to never kill anyone, even if that means he will be punished by the band leader, Cahir.
On one of his visits to Maél's place, he is kinda led into taking care of another poor orphan guy called Áed (mostly due to Maél's intervention). And while at the start, Ninian is reticent to take care of Aéd, we slowly get to see how this relationship grows, and how both at the same time bring what the other needs.
This story is really focused on the characters, and how each of them develops due to the circumstances they are living in. The band subplot allows us to understand more how Ninian becomes who he is in the first book, and also serves as a way to get more knowledge on how the Maze as a city works. The relationship with Aéd also works as a catalyst to improve his moral compass. The work that E.G. does with the characters is certainly unmatched, making any single of them really deep, even some that I thought at the start they won't improve (Cahir, for example).
The Last Prince is an excellent prequel to The Hidden King, and is a total recommendation if you want to read more fantasy featuring faes, despite their presence in this concrete book being mostly residual. Now, it's time to soon read The Wild Court and see what more E.G Radcliff has in the inkwell.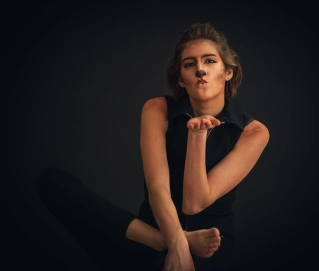 E.G. Radcliff
E.G. Radcliff IS A PART-TIME pooka and native of the Unseelie Court. She collects acorns, glass beads, and pretty rocks, and the crows outside her house know her as She Who Has Bread.
Her Coming of Áed fantasy series was crafted in the dead of night after offering sacrifices of almonds and red wine to the writing-block deities.
You can reach her by scrying bowl, carrier pigeon, or @egradcliff on social media