The Many Shades of Midnight, by C.M. Debell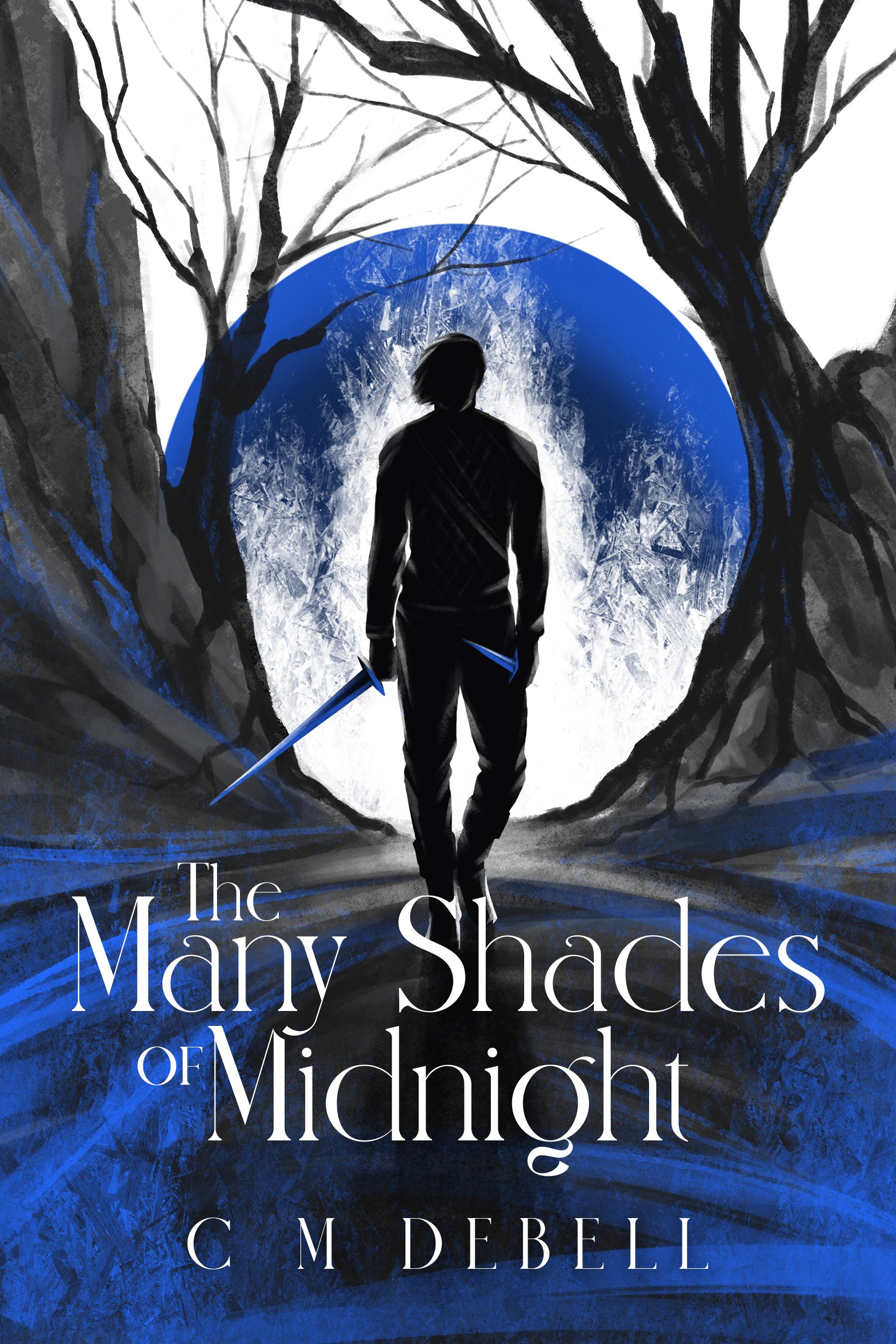 Synopsis:
A mysterious enemy threatens the continent of Ellasia, spreading a deadly sickness that kills or transforms everything it touches. In desperation, the King of Lankara sends an envoy to his disgraced former military commander, Alyas-Raine Sera, recalling him from exile and begging his aid.
But when a discovery links the contagion to the mining of Isyrium, the most precious mineral resource in Ellasia, it pits Alyas against the powerful mining syndicates in a conflict that could have catastrophic consequences.
Because the syndicates will fight to defend their wealth and power, even if the cost is everything and everyone else.
My Review
(4.25 out of 5 )
"That was the day his life changed forever.
Of course, Brivar didn't know that then. At the time, the directions the woodsman gave them meant only that they were saved from one more night of sleeping under the stars."
The Many Shades of Midnight is a really interesting dark fantasy novel, written by C.M. Debell, with a message that could be applied to nowadays situations. Elleria's land is becoming sick, a mysterious disease has appeared; Brivar, a surgeon apprentice is sent to the mountains to retrieve the help of Alyas-Raine sera, an exiled military commander, granting him the pardon and the restitution of his former glory.
But after they discover that the cause of this disease might be related to the Isyrium mines, a new problem appears. Isyrium production is one of the most important sources of the richness of the kingdom, and stopping it will put Alyas against the powerful miner syndicates, which will refuse by any means to acknowledge the fact that Isyrium mining is the cause of the disease that is destroying the kingdom.
"But to Brivar's eye, the stiffness of the left shoulder was unmistakable. They were one and the same, and now he could see the man's face, he liked less and less what he saw."
With this premise, we have an excellent story that can be interpreted as an analog of what is happening nowadays with climate change; a truth that is refused to be accepted by those that are profiting from it. But in the case of this novel, we will have Alyas-Raine Sera, a man that has been chosen because is not afraid of confronting whoever it is necessary to protect the land where he grew.
And after experiencing the disease himself, he will also have to deal with the secondary effects of the remedy used to keep it controlled. Understanding the real nature of the disease will be also a key piece of solving the mystery.
"Esar Cantrell had cursed the name of Raffa-Herun Geled many times over the years. Fifteen years ago, he had even done so to his face. He was lucky to have survived that."
Debell has created characters that are kinda relatable, and that you want to cheer for. Despite Alyas taking the main spotlight, I have to say that I connected especially with Brivar, as his circumstances are kinda relatable with mine, being Brivar a surgeon apprentice that is having to deal with an unexpected plague, overwhelmed many times.
Writing is another aspect I would like to highlight, prose is really on point, being really enjoyable to read. Descriptions are vivid, transmitting how the characters look like; and feelings are perfectly shown on page.
I certainly loved reading this novel, especially because the plot is really satisfactory, with an ending that feels like a great cherry on top of an excellent narration. If you are looking for a dark fantasy story, but with an interesting message between the lines, I totally recommend giving this book a try, because it won't disappoint you.