The Oracle Stone (The Windermere Tales #1), by Talli L. Morgan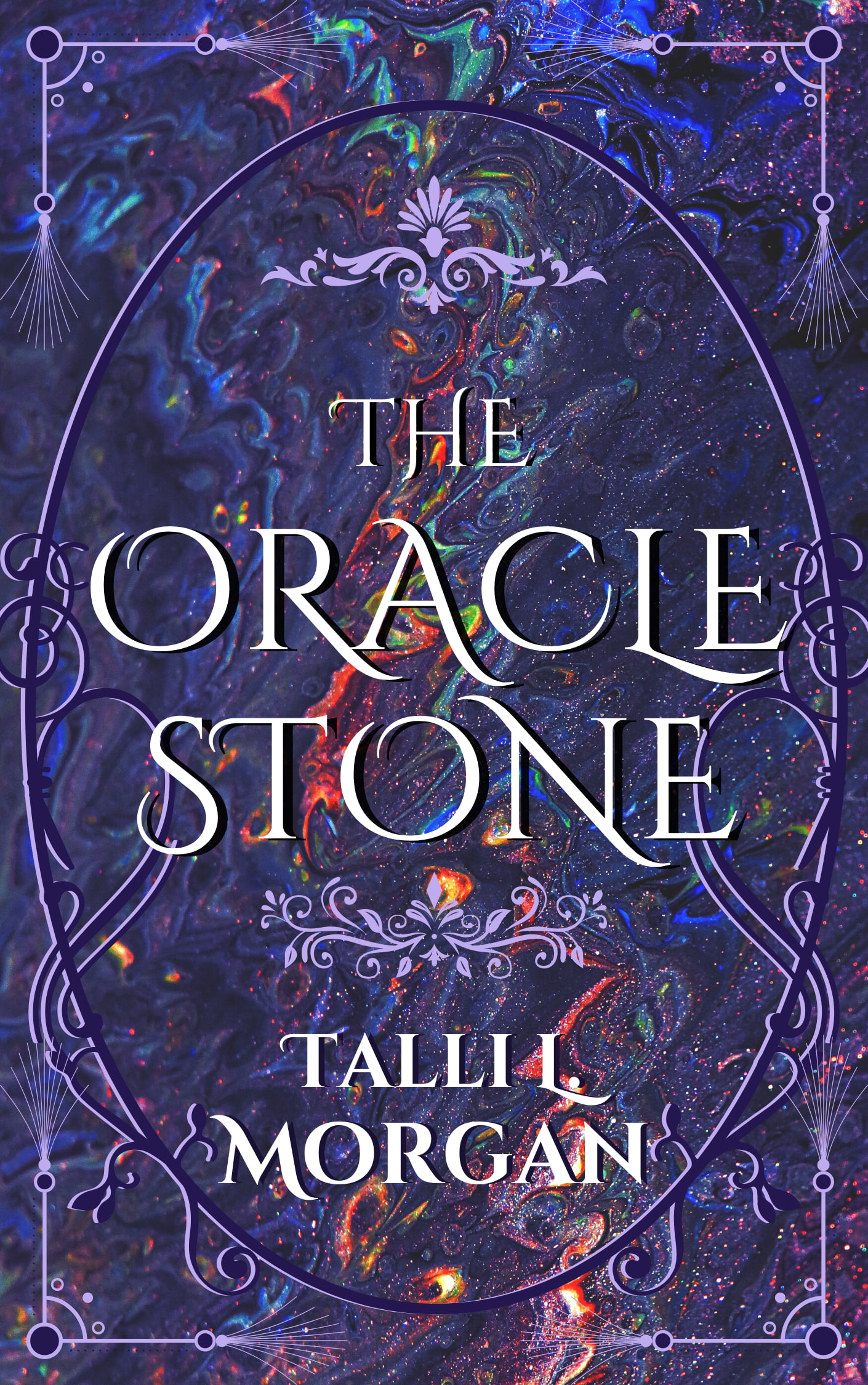 Synopsis:
SOME LEGENDS NEVER DIE.
JEKKU AJ'ERE can see everything from the start of time to the end, and it's an agonizing curse. His only chance to bargain for freedom is to find the Oracle Stone, a magic artifact that was split into four pieces and hidden centuries ago.
LILYA NOOR wants to forget her past and be immortal, so she agrees to a blood oath that will grant her eternal life if she delivers the Oracle Stone to her Master of Magic. Failure is not an option, but what if the stone offers a better deal than simple immortality?
VAELTAJA IEVISIN has one chance for redemption: the Second Savior. Presenting the Savior and the lost Oracle Stone to his gods will end his banishment, but the Savior isn't at all what Taja expected, and neither is the stone. And how much is forgiveness worth, anyway, when the gods are never satisfied?
There are higher powers at play, and Jekku, Lilya, and Taja must pull themselves together or risk losing everything to the vengeful spirits trapped in the stone. But it's hard to save the world when you can't trust anyone, including yourself, and certainly not the gods.
From debut author, Talli L. Morgan comes a page-turning epic fantasy filled with magic, mythology, and high-stakes adventure.
Disclaimer: This score might be totally non-related to the one I've given for the Indie Ink Awards.
The Oracle Stone is the initial book of the Windermere Tales series, by Talli L. Morgan. As an Indie Ink Awards judge, I had it on my batch, and honestly, I'm really thankful for it, as it is a really enjoyable story, high stakes epic fantasy but with a strong focus on the characters, which is probably the best aspect of this book.
Jekku has been cursed for six years, being on the run, and not staying for much time in a place, as he's scared of being found by Firune, the mage that cursed him. After fleeing for a last time, and having to break the relationship with somebody he really appreciated, he decides that it's time to go for the object that Firune wants, the Oracle Stone; despite being a difficult quest, seems better than being tormented by uncountable images on his mind.
Lylia wants to become immortal, even if that means having to agree to a Blood Oath to Firune; the prize is getting the Oracle Stone to her Master. She doesn't know much about the real intentions of Firune.
Taja has been technically exiled from his village for years, but there's a chance for redemption: bringing the Second Savior and presenting him and the Oracle Stone to the gods.
Those three characters will get involved in a fast-paced adventure, after they all meet together. Taja discovers that maybe the Savior is not exactly what he expected; Lylia will be forced to collaborate with the rest of them; and Jekku, well, is not what will everybody thought.
Soon, a relationship gets developed between those characters, forming a group, with a special bond between Taja and Jekku.
While the trope is kinda common in the genre, the way Talli L. Morgan weaves it into a character-driven story, creates something different despite you can see some parallelisms with other fantasy novels. Our main characters are just pawns in the hand of bigger powers, until they realize they might need to sacrifice for others in order to change their destiny.
The Oracle Stone is a great fast-paced fantasy story, with a strong focus on how our characters grow along the journey. It sets a perfect ending to make you crave a sequel (it's a trilogy), and honestly, I really enjoyed it.